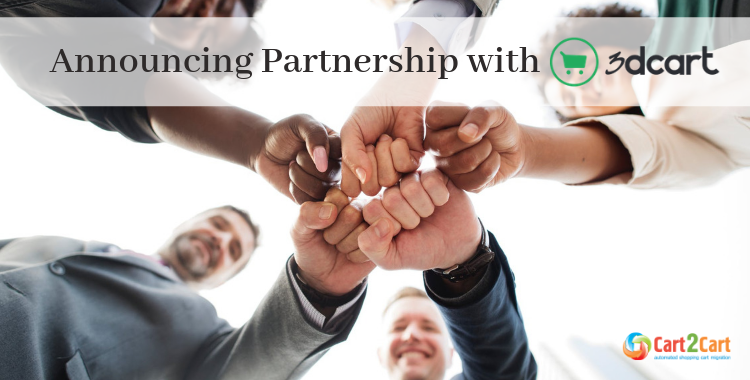 We are thrilled to announce Cart2Cart has become an official partner of 3dcart to streamline the replatforming even more. Proud to have this high-powered solution in the ranks of the most popular shopping carts, that have been partnering with Cart2Cart successfully for a long time.  
Glad to know we're trusted by 3dcart, Shopify, WooCommerce, OpenCart, PrestaShop, Shopware, xCart, Zoey, HikaShop and many others. We strongly believe that two-fold beneficial cooperation is a fundamental priority for long termed and dynamic business relationships.
3dcart is one of the market-leading solutions in 2019 and our certified partner. The platform empowers more than 23,000 stores and hosts thousands of users worldwide. 3dcart is centred around three core directions: store owners, shoppers, search engines. These target audiences focused on diametrically opposite goals, remain the priority for this hosted shopping cart software. Being a SaaS with an ever-expanding set of features, 3dcart covers all your concerns and addresses requests at once. So you don't have to lose eCommerce concentration to fix bugs, implement updates and look for a reliable hosting provider, that can stand up to massive loads associated with flash sales.
Considering 3dcart migration? Get more info on their website!
We're excited to be partnering with 3dcart and ready for a surge of eCommerce migrations to this reward-winning platform.
Moreover, we have affiliate and partner programs. They can save you money on Cart2Cart migration services or earn you money through referrals.