PrestaShop Import in 3 Easy Steps
Perform effortless and secure PrestaShop import via Cart2Cart automated migration service.
Skip the worries about the data security and business processes downtime.
Why to Choose Cart2Cart?
---
Cart2Cart allows running the migration from/to the various shopping carts. Move any information of your online shop smoothly and hassle-free.
Automation assures your migration to be swift and simple. Reduce complex transfer process to a few easy steps without any tech skills or manual actions.
An average automated transfer via Cart2Cart takes up to 4 hours. Import the information without any technical skills or copy/pasting activities at the affordable price.
The service is a trusted tool with the insured privacy policy. Take advantage of the security regulations that guarantee the information is safe with Cart2Cart.
Benefit from 24/7 Support
The SaaS provides you with 24/7 assistance. Get the answers to all your questions regarding data import. Available via phone, email or live chat.
Stay Uptime during Switch
The data migration is performed without the interruptions of company processes. Run the import and keep selling the products to your customers.
Save Time and Resources
---
times easier & faster
than importing data manually
times more reliable
than custom scripts
times less expensive
than hiring a dev agency
How Much PrestaShop Import is Going to Cost?
---
Delegate PrestaShop Import to Cart2Cart Team
---
There are no limits for customizations. Our tech team is open for any tasks, even for the most difficult ones. Contact Support Manager to investigate your data import and let us take care of every issue. Check the Service Plans offered to find the one that suits your requirements best.
What Our Customers Say
---
...stunning way for store developers...
Cart2Cart service is a stunning way for Store Developers to migrate the data from an old store to a new one in minutes! At glance the simple wizard helps you to set the main parameters and here we go the migration starts! Now we collaborate with them every time we have to migrate the stores data!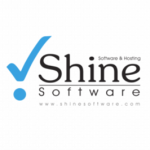 ...works like charm...
Great Service, and great support team. Used for a migration from Magento to PrestaShop, it works like a charm.
...large migration was a success...
I can't praise the Cart2Cart team enough. They really took care to make sure our very large migration was a success. I would highly recommend them!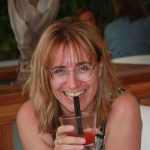 ...migration lasted 10 minutes…
Very fast customer support… fantastic service… professional web site. My first migration lasted 10 minutes with 9000 orders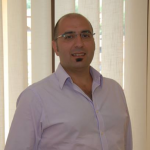 ...make any migration a breeze...
Amazing product, even more amazing service. Somehow they've managed to make any migration a breeze.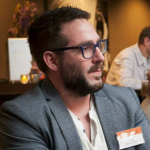 Getting Started is Easy
---
Define Source and Target carts
Provide your Source Cart URL. Set PrestaShop as the Target Cart for the import and install the Connection Bridge to its root folder.
Select entities you want to transfer
From the drop-down list select the items you're willing to export. Besides, there is an opportunity to pick up extra options to enhance migration possibilities.
Run a Free Demo Migration
Free Demo is an excellent opportunity to explore Cart2Cart functionality. In about 30 minutes you'll get limited amount of entities imported to the PrestaShop store.
Q&A
---
1. What impact will data transfer have on the current store performance?
The existing platform of your e-shop will stay up and running during PrestaShop import, so you can keep selling the products to the customers.
2. Will Cart2Cart move the images to PrestaShop store?
Yes, the automated service can migrate the images to PrestaShop with the following entities: products, blogs, blog posts, category and manufacturers.
3. Is it possible to migrate customers' passwords?
Sure, you can transfer the clients' passwords for free. All you have to do is selecting this option and install the plugin. Also free of charge. Find out the more information here.
4. What is Recent Data Migration?
Recent Data Import lets you move the extra items exclusively to the new platform after Full Migration to PrestaShop is completed. Explore the difference between the Migration Insurance and Recent Data Transfer opportunities, check out the following faq.
5. Can Migration to PrestaShop influence the SEO?
PrestaShop import will not affect your SEO, just choose the additional options "Migrate categories and SEO URLs" and "Create the 301 redirects on your target store after migration" on the Cart2Cart migration wizard and leave your old URLs working after the replatforming.
6. What kind of support is offered for PrestaShop import?
The SaaS provides you with 24/7 assistance. The Cart2Cart Support Team is always there to help and answer all questions regarding your PrestaShop import. Contact us via phone, email, chat or ticket at the moment of need.