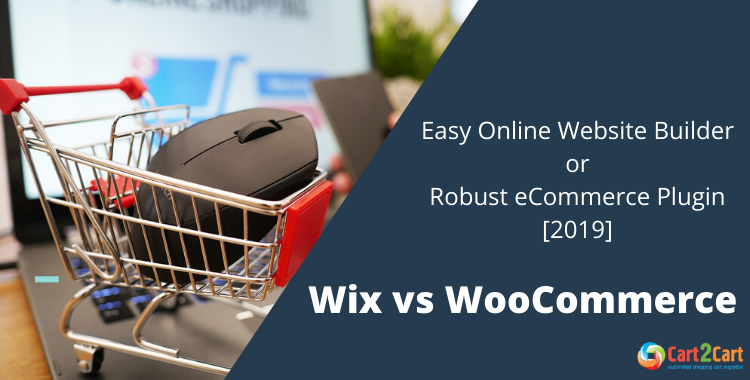 Are you having a hard time choosing between Wix and WooCommerce? It's not surprising, since both of them evolve in a heartbeat, providing users with award-winning features and tools. And the price of ignoring their benefits is too high - the ever-changing eCommerce market often puts stagnant wantrepreneurs behind. Besides, that's not your case, if you've decided to get ahead of the enterprise commerce curve. By the end of this showdown, we'll answer a fundamental question: can the popular WordPress still stack up against the newcomer Wix? Or maybe WooCommerce with its robustness will be blown away by the agile drag & drop functionality of Wix? If you want to take full control of your eCommerce growth and respond faster to the changing customers' behavior - proceed further to the insight-filled discussion.
How Does WooCommerce Compare to Wix?
Wix vs. WooCommerce - to put it, they are two best in class platforms, that have been established in the customers' minds as the most future-ready and reliable eCommerce solutions. The sheer volume of choices can make it challenging to pick the most high-flying website builder for individual retail needs.
In this ultimate comparison, we're going to take a few of the more popular options and analyze them, to help you make an informed, outcome-oriented decision. We'll face off Wix, an online website building service, against WordPress, using the popular WooCommerce add-on. If you want to leave legacy systems and cookie-cutter platforms behind and control your eCommerce destiny - stay tuned not to miss out on the proper vendor evaluation.
What is Wix?
Wix is a drag & drop, cloud-based web development platform. It allows users to create effective HTML5 websites, stores, and mobile sites through the use of online tools. Being around since 2006, Wix has dramatically soared in popularity and become widely well-known over recent years.
Now Wix has over 100 million people onboard across 190 different countries and hosts a whopping 160 million websites. In today's world, it's the most see-through website builder, that allows creating an online store from scratch literally in a few hours.
It's well-known by the massive advertising campaign that involves A-list movie stars, pyrotechnics, and million-dollar budgets. All of this tells nothing about Wix's quality, time- and cost-effectiveness or usability, but it demonstrates their ambitious plans to conquer the market.
How much does Wix cost?
Unlike WooCommerce, Wix offers clear pricing that may be paid monthly, annually, or bi-yearly. The two cheapest plans are more than enough for non-eCommerce projects as they are ad-free and allow to use a custom domain name:
You can also save a lot of money (from 14% to 25% per year) by signing up for a 12-month subscription plan. Consider this option once you have tried out Wix, but don't be afraid to waste money on a platform that doesn't work with your business effectively. Wix provides newcomers with a 14-day money-back guarantee. So if you start with Wix and something goes wrong, so that you're not 100% satisfied, you'll receive a complete refund.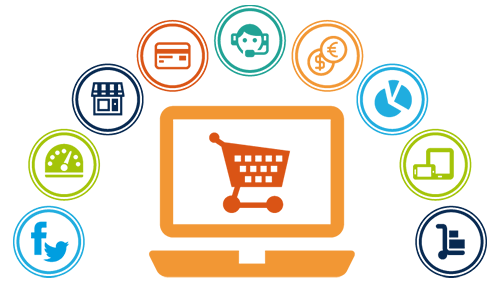 The key takeaway
Generally, Wix is cheaper and easier to budget for than WordPress' pricing, taking into account the expenses needed for hiring a developer to deal with a rough WordPress functionality.
What is Woocommerce?
WooCommerce is a WordPress eCommerce plugin available to download, install, and use for free, whereas WordPress is a self-hosted open-source content management system. It's much more potent than Wix but requires stronger technical expertise.
If Wix Stores is a semi-ready system, targeted at eCommerce newbies or entrepreneurs who don't want to deal with coding, WordPress is a perfect fit to take your business up a level after using a simplified shopping platform.
With WooCommerce, you can define and drive your own eCommerce roadmap, create sophisticated web stores, and get full store customization flexibility. However, mind that you will also need to manage updates, maintenance, and take care of hosting, while Wix offers built-in security, in-house features, and pre-designed templates to its users. The choice is totally up to you, but the more responsibility, the more opportunities.
How much does WooCommerce cost?
Officially, WooCommerce positions itself as a free plugin, but benefits are never the full story. First, once you download and install the plugin, you face the need to host your website. Keep calm. There are a lot of companies providing hosting packages, including GoDaddy (price ranges between $99-950 per month), Blue Host (pricing starts from $2,95-5,45 monthly), CloudWays (around $10-80 monthly) and Sitegroud (price ranges between $3,95 and 11,95 per month). The exact fee you'll have to pay depends on the chosen hosting plan (Basic, Standard, Premium).
Secondly, if you want the enhanced looks for your store, it's highly recommended to get a paid WooCommerce theme (price differs between $10 and $150). The most popular websites to discover elegant, beautiful themes are Themeforest.com, Themify, or get a free WooCommerce storefront theme. Moreover, you may need some premium plugins to increase your WooCommerce website's performance and make it more user-friendly.
What's the Difference Between Wix and WordPress?
WordPress is more advanced than Wix and expects some level of coding skills to work with it – knowing how to code can more than help if you want full flexibility. In contrast, Wix makes everything as easy as possible, providing pre-designed templates, built-in security, and in-house features.
What are the key advantages of WooCommerce?
Strengths of using WooCommerce are presented right below:
What are the disadvantages of WordPress?