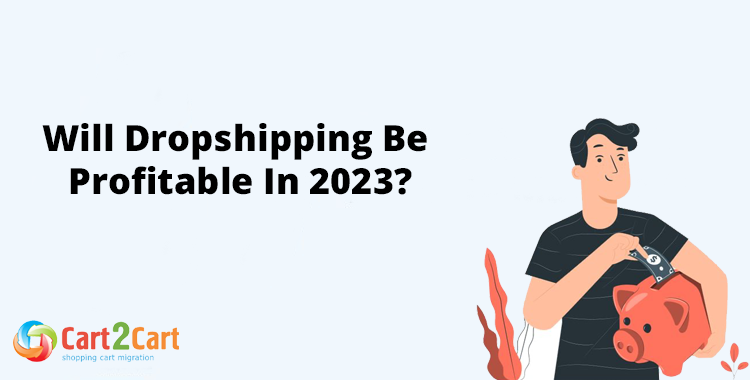 Since the pandemic, dropshipping has exploded since increasing numbers o consumers started shopping online. The dropshipping industry is estimated to be worth a whopping $197 billion, and experts predict that it will be worth $500 billion by 2027.
Just going by those numbers, the conclusion must be that dropshipping will still be profitable in 2023 and beyond.
The number of people searching for the term "dropshipping" is still increasing, and because it's an easy business to start, the dropshipping industry is largely saturated. Will dropshipping be worth it in 2023?
Yes, dropshipping will still be worth it, provided you go about it in the right way.
Why dropshipping is so popular?
Anyone can start a dropshipping business. There is a low barrier to entry. You don't need a lot of money to buy inventory and you don't have the hassle of getting the orders done – your supplier does that.
Because you don't have to keep inventory, you are not limited by available space to scale your business. Also, since you don't handle inventory and orders happen online, you can work from anywhere.
Dropshipping is a business model that doesn't require the same operational capital as the traditional retail model. You don't have to have a physical store, hire employees, stock products, or pay overhead. You just open an online storefront, accept orders, and buy products wholesale from suppliers who keep the products in their warehouses.
We kept the best for last – you can be your own boss. You can work from home at the hours that suit you and say good buy to the five-day working slog at the office. All you need is your laptop, the internet, and the application of some basic principles, which make the dropshipping business worth it.
How does dropshipping work?
Dropshipping is a retail fulfillment method for online stores. With dropshipping online merchants don't keep inventory. Inventory is kept by a supplier. When an order comes in, the merchant forwards the order to the supplier who fulfills the order and ships it. The merchant pays the supplier for the products as they are ordered.
How to start a dropshipping business on Shopify?
We will assume that have already built your e-Commerce store on Shopify.
Note: look through the Cart2Cart Blog for useful tips & tricks on how to migrate data across various shopping cart solutions.
Find a lucrative dropshipping niche
The dropshipping market is very competitive. In order to stand out from the other merchants, you need to find a lucrative dropshipping niche – that is market that sells something unique to a smaller group of buyers.
For example, if you notice consumers buying coffee tables in a certain style made from a certain material, try selling one made from a different material and point out its advantages.
To discover the more niche and trending product to sell on the list of trending products that Shopify provides. The benefit of niche products is that these products often have a committed customer base, which makes it easier for you to sell to them with special offers. Good examples are fitness, fashion, beauty, and yoga-related items products.
You can also use the following methods to discover unique product ideas:
Google Trends: Google the product and see if people are searching for it or something similar.
Google Keyword Planner: Use Google keyword planner to understand the searches for those keywords and exactly what people are looking for.
Facebook Audience Insights: Sue this to learn everything you need to know about your audience, including their interests, demographics, and online activity⁠.
Take your e-business a step forward towards success!
Migrate to any of the dropshipping platforms with Cart2Cart just in a few mouse clicks.
Migrate now
Look for dropshipping suppliers
There are a confusing number of dropshipping suppliers to choose from, but if you are running a store on Shopify, it's best to use a Shopify dropshipping app so you can be confident that the checkout process will proceed smoothly.
With Shopify, dropshipping products is easy. The order information is sent directly to the third-party supplier, who fulfills the order, marking it complete on your side. The supplier adds a tracking number related to the order to the customer.
You can find Shopify's dropshipping apps in the Shopify App Store.
Find out what your competitors are doing
You can't succeed in this competitive market if you are ignorant of what your competitors are up to. Here are some ways you can use to find out what your competitors are doing to succeed.
Google. As with everything else, start by asking Google and other search engines. First type in your product: Best baby beds. The top competitors will appear in the ten first search results – they are your competitors. Now you can go into their websites and see how they promote their products.
Similarweb. Similarweb shows you your competitors' top traffic sources, broken down into six major categories, including referring sites, social traffic, and top search keywords.
Facebook. Find the companies that operate in your niche and see how they interact with their customers and how they market themselves and their products, so you can find a way to do it differently and stand out.
Email lists. Go to your competitors' websites and sign up for their email list. They will market their product directly to you! A great way to learn who you are up against.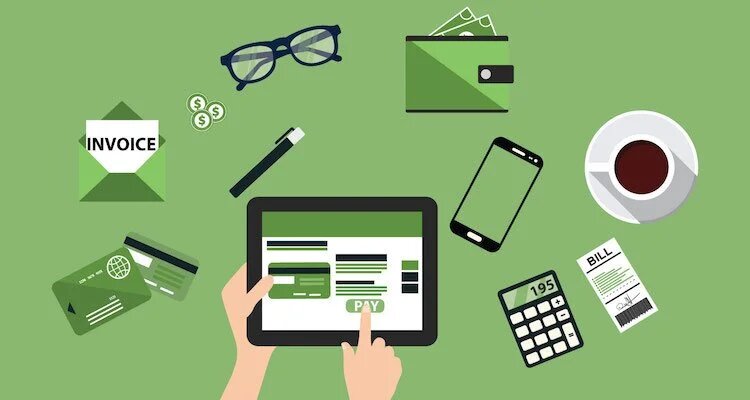 Market your dropshipping store
Many different online stores sell the same dropshipping products, so if you want to succeed, you must find a way to differentiate your brand. Think carefully how you can do that. You have to come up with a carefully thought-out marketing strategy. Otherwise, you will have wasted your time. Spend the time you save on organizing inventory to plan your marketing strategy.
Leverage social media to learn about your target audience
Explore activities on social media accounts where your target audience is likely to be so you can learn about their pain points. For the most part, older demographics use Facebook and younger people hang out on Instagram and Twitter. You can find out quite a lot on social media that can help you in your business.
Does dropshipping really work?
Shopify is a good eCommerce platform for a dropshipping business. Dropshipping on Shopify can be very profitable because you don't have to pay for inventory, or rent a warehouse. Products are only shipped once the customer has paid, so your risk of losing money is low.
Shopify apps make the whole process really easy. Shopify apps automate the shipping process and shop owners don't have to pay for manufacturing, stocking, and shipping products.
You can run a profitable dropshipping business on Shopify provided you choose the right products, find reliable suppliers, and maintain profit margins.