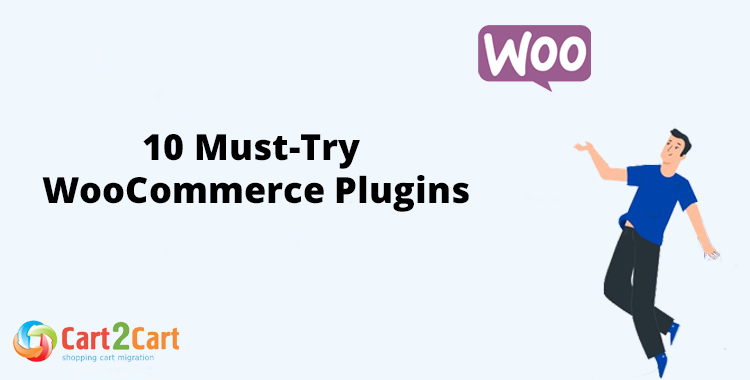 So you have a WooCommerce store, and you have been told you can extend your site's functionality by downloading plugins.
Congratulations
There are more than 5,000 free and paid plugins for WooCommerce. Good luck with choosing the best ones to try out.
These words serve as a warning to anyone who reads this post to find out about the best plugins for WooCommerce sites. Due to the vast number of apps available for WooCommerce, any suggestion of apps for whatever criteria is bound to suffer from a lack of accuracy.
Why do I need plugins for my WooCommerce store?
Plugins serve many useful purposes for business owners and website visitors. They expand the functionality of your website, improving speed and efficiency, as well as user experience.
Plugins are designed to serve a specific purpose. The process specific data and integrate it into the platform in such a way that an additional function is added to the website or store.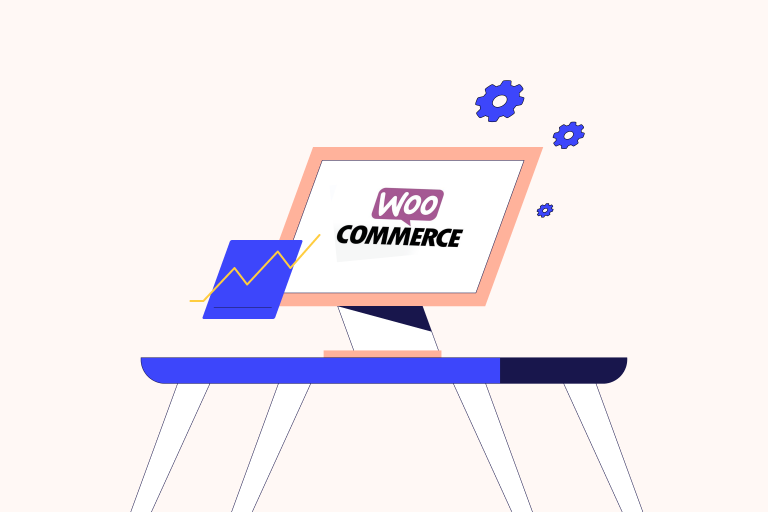 Over the years, developers have created plugins that solve a wide variety of needs for website owners and site visitors. There are apps to enable payments, send emails, enable bookings, improve customer experience, for marketing purposes, shipping purposes, and much, much more.
How to choose the best WooCommerce plugins for a brand-new store?
When choosing plugins for your WooCommerce store, there are certain factors to keep in mind.
First of all, it will be very helpful to make a list of the functionalities you want to add. This way, you can search for apps according to the functionality they offer and not be distracted by other extensions that you may not need at all.
When considering a free extension, check that the source is legitimate and has been updated recently.
When buying an extension from an individual developer or a team of developers, make sure they have in-depth experience building extensions for WooCommerce. Alternatively, go for official WooCommerce extensions developed by the WooCommerce team or by vetted vendors with a good track record.
Check that it has been updated and is compatible with the latest version of WordPress and WooCommerce.
Check the reviews online – are they good?
Check if it is compatible with your site. It should work with everything else on your website.
Test the app on a clone of your website. This way, you can troubleshoot most of the issues that might arise when installing a new extension, without endangering your actual site.
Check the support documentation for the new extension. If there's no documentation or if it's not clear and detailed, you might want to avoid that extension.
Check if the app has a large user base. If it does, it's likely that it works well and is supported by a professional team.
Look for a live demo of the app you're interested in so you can interact with it. It's a sure way to find out if an extension will work for you.
Only get extensions that add value for your customers. To get an idea of what your customers want, look at their reviews and purchasing behavior.
Make sure an extension you are considering won't slow down your site or otherwise complicate operations for you.
10 must-have plugins for WooCommerce stores
Booster for WooCommerce
We start with an extension that literally extends your WooCommerce store's ability way beyond the initial set-up, eliminating the need for multiple plugins. Booster for WooCommerce is a comprehensive e-commerce shop plugin, which offers more than 120 plugins all in one.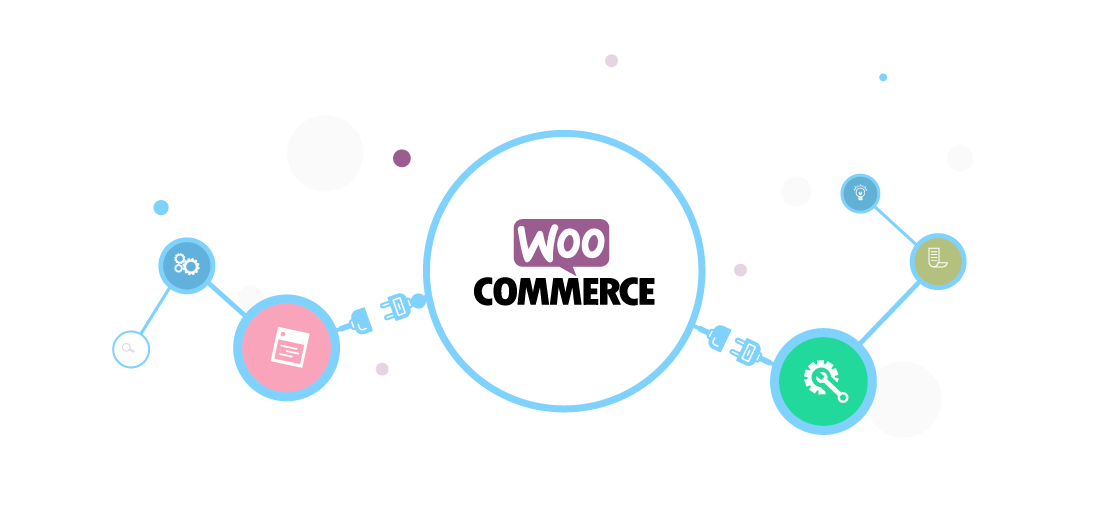 Booster for WooCommerce adds a variety of features and improvements to a store, including:
Product modifications
Automated shipping calculations
Automated tax calculations
Automated stock management and product choices
A variety of marketing options, like discounts and coupons
Tools for working with numerous currencies, as well as product pricing information
Further control over the "add to cart" button, other buttons, and pricing labels
Product handling adjustments, such as automatic SKU generation
Multiple choices for payment gateways
Enhanced shipping and order processing features
The list of extra features continues on, too many to mention here. The features are explained in more than 100 modules divided into eight subgroups. You can pick and choose the modules you want to use.
We mention this plugin because it can replace the need for other plugins or even themes.
Pricing. The basic plugin with loads of features is free, and the Booster Plus with additional features is $49.99.
Yoast SEO
If you want your store to rank high on Google, you need a top-rate SEO tool. Yoast SEO is a must-have plugin for WordPress.
Not only can it help you improve your SEO, but it can also even analyze your content's readability. About 79% of users only scan through your posts and pages, so the more accessible your copy is, the greater your chance of retaining their attention.
Yoast SEO handles a lot of technical stuff to help sites improve their ranking on search engines. In addition, the plugin can analyze your content and give you feedback so you can optimize your content to optimize for SEO.
Yoast SEO:
Optimizes your posts and pages using keywords and meta descriptions.
Make improvements to content, so it's better optimized.
Improves content readability
Pricing: Yoast SEO is 100% free. There is a premium version, which is $99 per year.
Optimole
Images are a key component of any site. They illustrate content and captivate site visitors. However, those beautiful images on your website have a huge drawback – they slow down your site's loading time, and we all know what that means: visitors abandon sites that take long to load. Modern man has no patience.
Using them, we enhance content and make visitors more receptive to what we have to say. The downside of using many is that they tend to slow down a website.
Optimole is a plugin that helps you to optimize your images resulting so your pages load faster. This process decreases the space images take up and doesn't reduce the quality of pictures noticeably.
Optimole supports both Retina and WebP images and helps to speed up your site by:
Automatically detecting the screen size and resizing images
Automatically compressing images
Optimizing JPEG and PNG images
Bulk optimizing old images
Using global CDN
Pricing: This plugin will cost you nothing for the first 5,000 visits per month. After that, you can use the premium version, which is $22.52 per month, charged annually.
MailChimp
Mailchimp is the #1 plugin for WooCommerce, with 9.3% of WooCommerce stores (358,848) having installed the Mailchimp for WooCommerce app.
Mailchimp is a marketing automation platform for businesses that use email to reach out to their target markets. It is an all-in-one tool that allows store owners to manage their mailing lists, create custom email templates, and automate their marketing campaigns.
Mailchimp allows you to add your WooCommerce customers and their order information to your Mailchimp audience.
Mailchimp features and functions include:
Marketing Automation
Email Builder
Data Integration and Storage
Tracking and segmentation of customers
Segmentation
A/B Testing
Analytics and Reporting
Over 250 built-in integrations with third-party software

In addition, Mailchimp:

Automatically tracks the performance data for all of your campaigns
Enables sales through Facebook and Instagram Ad Campaigns in MailChimp
Automatically embed a pop-up form that converts website visitors to subscribers

Pricing: Mailchimp is free

WooCommerce Stripe Payment Gateway

WooCommerce Stripe Payment Gateway is a popular plugin for WooCommerce. Like PayPal, it's a payment gateway used by most major e-commerce platforms, so consumers are familiar with it and trust it. Being a leading payment gateway, it is reputable and secure.

Features:

Enables your site to accept all major debit and credit cards
Enables local payments
Includes Stripe Elements, which speeds up the checkout process
Top-range customer authentication
Optimizes your site for alternative payment methods like Google Pay and Apple Pay
Accepts payments via SEPA, Afterpay, Clearpay, WeChat Pay, Klarna, Sofort, iDEAL
Supports recurring payments
Superior customer support compared to PayPal

Pricing: Stripe is free, but there is also a Premium version.

PDF invoices and Packing slips for WooCommerce

No one has time to send out invoices these days. If you want to automate the invoices you send to your customers when they've purchased an item in your store, you can use WooCommerce PDF Invoices & Packing Slips plugin.

The plugin allows you to generate professional PDF invoices and to pack slips in multiple languages. The PDF is automatically added to the confirmation email that you send to customers.

The plugin comes with a customizable template that features all the essential invoice and packing slip information. It also enables store owners to create, download, and email invoices in bulk.

This nifty plugin saves loads of time once a business has grown beyond a certain point and automation becomes necessary.

The WooCommerce PDF invoices and packing slips plugin is available in multiple languages. More than 300,000 WooCommerce store owners have downloaded this popular app.

Pricing: The plugin is free, but there is also a premium version.

LiveChat – Premium Live Chat Software for WooCommerce

A live chat tool is not only great for customer support, but it has also become an essential feature for businesses that want to stay in touch with customers so they can deliver the best possible service. The LiveChat – Premium live chat software for the WooCommerce plugin is one of the best options for this purpose.

Outstanding features of LiveChat – Premium live chat include:

A highly customizable live chatbox
Visitor tracking
Immediate responses to visitor queries, so they don't need to wait around for answers
Multi-channel communication
Canned responses that automatically answer often-asked questions

Pricing: You can test the plugin with a free trial, but there is no free plan. The pricing ranges from $16 - $50 per month per agent.

WooCommerce One Page Checkout

One in ten people abandons their cart because the checkout process is too long. You can reduce cart abandonment with WooCommerce One Page Checkout.

This is one of several plugins that aim to simplify checkout for site visitors. With WooCommerce One Page Checkout, you can make any page a checkout page. This plugin makes buying and paying easier by having products and checkout forms on one page.

Some outstanding features include:

Product selection and checkout on a single page
Integration with more than a dozen extensions to enable selling a variety of product types, including, subscriptions, bookings, and bundles.
Completely code-free.
Includes several built-in templates, including a simple pricing table.
Plugin shortcodes for landing pages.

Pricing: $79.00 annually.

ELEX WooCommerce USPS Shipping Plugin

ELEX WooCommerce USPS Shipping Plugin with Print Label is a free USPS shipping plugin specially optimized for product delivery processes. Installing this plugin allows you to provide real-time rates on the cart and checkout pages, creating a sense of clarity for online shoppers.

The plugin lets you:

Provide live shipping rates based on shipping destination, weight, and dimensions of products
Access real-time rates from the USPS shipping carrier
Set a fallback rate to process shipments when USPS fails to return any shipping rate
Choose between Click-N-Ship rates and Post Office rates
Choose to show all returned rates or only the cheapest rates at the Checkout
Choose to offer USPS shipping service all over the world or to specific countries

Pricing: it's free, and there is a premium version as well

HubSpot for WooCommerce

HubSpot for WooCommerce is a free plugin to help you with your customer relationship. Hubspot is a powerful free tool for customer relationship management (CRM). This plugin integrates your WooCommerce store with HubSpot, unlocking powerful customer management procedures, like:

Abandoned cart tracking and recovery
Email marketing
Track visitor activity
Convert visitors into leads
Nurture visitors via email marketing
Track and recover abandoned carts
Reports to track your marketing and sales performance.

Pricing: free.

These are some of the best, not all, of the WooCommerce plugins for e-commerce businesses, as there are literally thousands to choose from.

Are you planning to migrate your store? If you are planning a migration, consider the Cart2Cart Shopping Cart Migration tool for this purpose. Cart2Cart is an advanced automated migration tool that transfers all your data to another platform quickly, and securely.