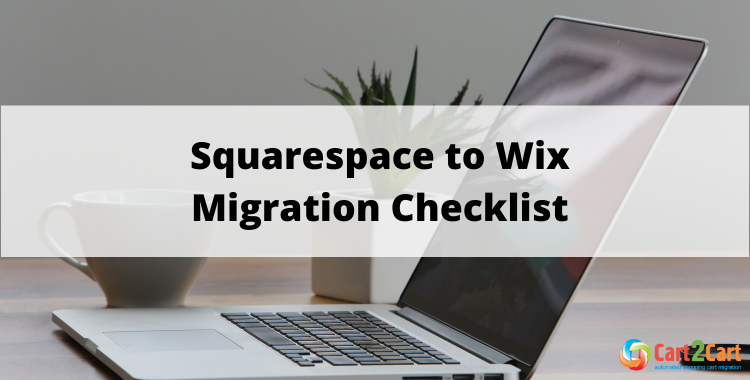 It usually happens that online store owners need to switch their current shopping cart to some other feature-rich and user-friendly solution. So, if you're looking for a way to migrate your Squarespace store to Wix, make sure to check our thorough checklist for automated replatforming. It'll lead you through all the migration steps and help handle the data transfer across platforms easily. Also, we recommend you to take a look at a detailed Squarespace to Wix migration guide.
Getting Started
Prepare your Squarespace store
Audit the Squarespace store data
Review the data entities on your current store. Update, delete or replace everything that requires your immediate attention.
Build your Wix store
Please register a new Wix account and add the eCommerce functionality to it
To get the new My Stores button:
Press the 'Add +' button in the Editor menu,
Tap Store,
Click + Add to Site.
Launching the 5-Minute Squarespace to Wix Data Transfer
Configure the Source Cart
Set Squarespace as your Target Cart. Fill in the necessary credentials (store URL, admin email, and password).
Set up the Target Cart
Choose Wix from the dropdown menu and click the "Install plugin" button to download the Cart2Cart Wix Migration Module.
Determine data types for migration
Consider which data entities need to be transferred from Squarespace to Wix or tick the Select all box.
Map the data
Match the Squarespace order statuses to the ones on your Wix store.
Start Free Demo Migration
Move some of the Squarespace store data to Wix. It's an excellent opportunity to test the tool in action and check your store on a new platform.
Launch the Full Migration
Settle the data transfer from Squarespace to Wix by clicking the Start the migration button and enjoy your store on a Wix platform in just a couple of hours.
Post-Migration Advice
Modify your Wix store
Personalize your store's look by installing a new theme and adding extra functionality.
Transfer the most recent data types
If new data (customers, orders, etc.) has emerged on your old Squarespace store while the migration was in progress, you may easily move it to the Wix platform using the Recent Data Migration service.
Check the new Wix store
To ensure the failure-free performance of your brand new Wix store, we advise you to inspect the front- and backend, make a bunch of test purchases and create new user accounts.
Check out this post to get the additional info on Wix migration.
Hopefully, our migration checklist will ease the data transfer process and turn it into a pleasurable experience. Try running a free Demo Migration with Cart2Cart today! Your dream store is a migration away!