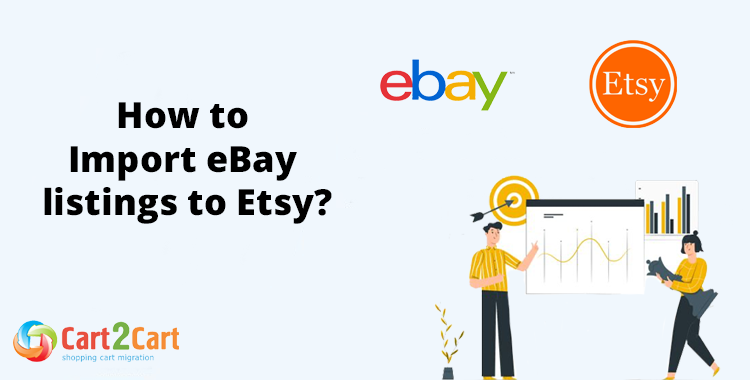 eBay is a well-established brand with 147 million active buyers worldwide. It is an e-commerce powerhouse that attracts millions of sellers on a daily basis, so you would think that running a store on eBay should bring in an enormous income.
Not so. The competition is stiff, so many merchants decide to expand their business by exporting their eBay listings to Etsy, changing to a multichannel business.
Why choose Etsy to sell online?
Etsy is where people go when they are looking for something unique that they can't find elsewhere. Etsy is the best online marketplace for niche products like hand-made and vintage items and craft supplies. Etsy fills a gap in the market for crafters and artists who can't sell their wares through large general stores. The platform enables these store owners to reach a global audience and make more sales.
Etsy is popular with users because it is so easy to use. Unlike some other eCommerce platforms, Etsy doesn't require any coding skills or design knowledge. Anyone can set up a store and start selling in a few minutes. New product listings are also easy to set up.
The popularity of Etsy is still growing. According to Influencer Marketing Hib, the numbers of sellers increase every year. Etsy had more than 4.4 million sellers in 2020. The number increased to 7.5 million by the end of 2021.
These healthy figures are attracting eBay sellers to Etsy. If you are one of them, and want to know how to transfer eBay listings to Etsy, we can help you with simple instructions.

What should you know when starting to sell on Etsy?
Don't start making products to sell on Etsy without doing research to see whether your product will sell on the platform. Because the competition is stiff, you should focus on products that sell well on Etsy, otherwise, it will be hard to be profitable.
Make sure your product isn't only unique, but also well-made. You don't want a reputation as a store owner who sells poor-quality goods.
Also, Etsy allows store owners to sell vintage products. To be classified as vintage, items have to be at least 20 years old. So, you can't simply sell the old stuff in the attic. Not only must they be 20 years old, they must also be in mint condition.
Items should be clean and look like new. Vintage collectibles that are in mint condition fetch high prices on Etsy.
Make sure you will be able to meet demand should your products attract many buyers. If you can't get orders out fast enough, you'll lose business.
It costs nothing to set up shop on Etsy, but Etsy is not free. Before you sign up with Etsy, make sure you know about all the fees you have to pay. The product listing fee is $0.20 per month per item. Then there is the automatic renewal fee, which is an additional $0.20 if an item is unsold after 4 months. Add to that the Multi-quantity listing fee for multiple units of the same product that don't come as a single pack, which is an additional $0.20 per item. Other fees you should be prepared for, include private listing fees, transaction fees, payment fees, currency conversion fees, shipping fees, and more. It can add up to a fair amount if you have many products and sales.
These are some of the things you should be aware of before you convert your eBay listings to Etsy.
Note: look through the Cart2Cart Blog for useful tips & tricks on how to migrate data across various shopping cart solutions.
Ready to give the service a try?
It takes just a few minutes to try Cart2Cart - so set up your Demo and get ready for the new look & feel of your e-store!
Ok! I'm ready
How to transfer eBay listings to Etsy?
Here are the instructions for a manual transfer.
Locate My eBay.
Choose Selling Manager, or Selling Manager Pro.
Find Active and choose Sold, or Unsold listings view.
Select the listings that must be exported to a file.
Go back to the Action drop-down and select Export to file.
Save the file in the CSV file format.
Click the Export button.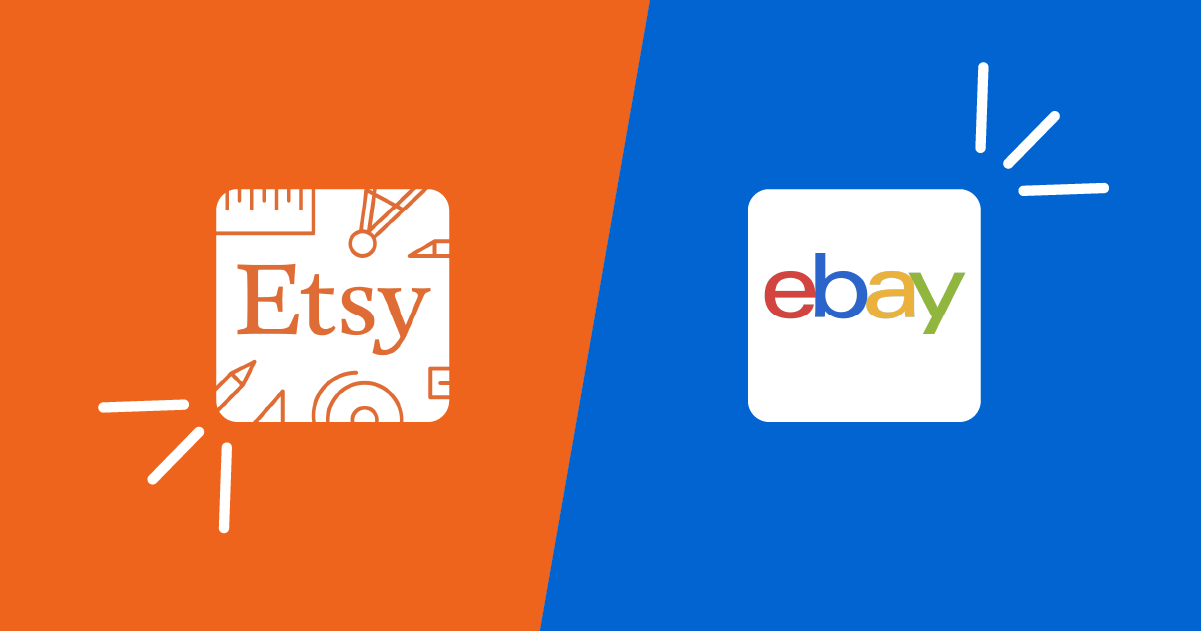 Alternatively, you can turn to the Cart2Cart service, choose the Service Package and get the job done in a totally automated way. Cart2Cart simplifies the eBay to Etsy migration process by automating the transfer of your listings and data, making it a convenient solution for sellers looking to expand their online presence.
With the Cart2Cart Service Package, our team of experts will handle the entire process of migrating your eBay listings to Etsy. You only need to provide us with your eBay store credentials, and Cart2Cart migration experts will do all the rest - from setting up your Etsy store to configuring and executing the complete data migration process. Moreover, throughout the import process, you will receive regular reporting emails, making it easy for you to stay informed about the progress.
For a visual demonstration of how our comprehensive Data Migration Service Package, please watch the following video:
FAQs
What is Etsy CSV?
CSV stands for comma-separated values. A CSV file is a text file that allows data to be saved in a table-structured format. The CSV format can be used with different spreadsheet applications like Excel, Numbers, and Google Spreadsheets.
For instance, Etsy shop owners can download their monthly statements and sold order history in the CSV file format.
A product listing CSV includes data like title, description, price, currency code, and quantity.
Can you upload a CSV to Etsy?
Etsy allows users to download product listings in CSV, but uploading listings from other platforms like eBay seems to cause users endless problems. It seems the only way to migrate eBay listings to Etsy is to use a migration app, especially bulk migration seems to be a problem.