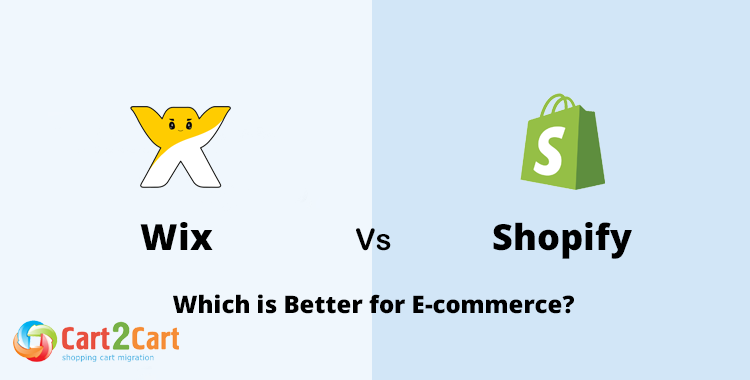 Both Wix and Shopify are very well-known in the e-commerce industry. They started in 2006 and have grown to become favourites among online retailers. Plus, they do similar things, so distinguishing between them is not easy.
Both enable users to set up an online store and sell products. Both platforms don't require users to have coding experience. Plus, they have a similar user base.
But they were not initially created for the same purpose. Shopify was created because the founders wanted an e-commerce platform to sell their snowboarding gear. On the other hand, Wix started life as a solution that could feature content like blogs, news, and brochures. So, Shopify was conceived as an e-commerce solution from the start, while Wix was more of a content management (CMS).
As the year rolled by, the two platforms both changed. Wix now allows Wix users to sell from their websites, and Shopify now also offers content management tools.
So, if their offering is so similar, how do you know how to choose between the two?
This article will look at the telling details that set these two e-commerce solutions apart.
What is Wix?
Wix is a website builder developed specifically to enable anyone to create a website. You need no technical skills to create your own website with the Wix platform.
Wix has built a reputation as an easy-to-use website builder with a drag-and-drop editor that makes building a website child's play.
Started in 2006, Wix has grown to become one of the most popular e-commerce platforms used globally. According to internet statistics company BuiltWith, Wix currently powers over 8.5 million websites.
What is Shopify?
Shopify is an e-commerce platform that makes it easy for anyone to have an online store for business purposes. It is a subscription-based software-as-a-service (SaaS) platform that comes in different subscription plans.
Shopify is a user-friendly platform that is used for more than 4.5 million e-commerce sites.
Shopify was also started in 2006 and currently has a presence in more than 175 countries.
Cost Comparison: Shopify vs Wix
Cost of Using Shopify
Shopify has five pricing plans.
Starter: For $1, you can use the Starter plan for 3 months to sell products through social media.
Basic: Everything you need to create your store, ship products, and process payments. The monthly subscription price is $25, and $19 if paid yearly. The plan includes basic reports, up to 1,000 inventory locations, and 2 staff accounts.
Shopify: The monthly subscription price is $65, and $49 if paid yearly. The plan includes professional reports, up to 1,000 inventory locations, and 5 staff accounts.
Advanced: The monthly subscription price is $399, and $299 if paid yearly. The plan includes a custom report builder, up to 1,000 inventory locations, and 15 staff accounts.
Shopify Plus: Shopify Plus is an enterprise solution that starts at $2,000 per month.
Cost of Using Wix
Wix has four paid plans for people who just want to build a website for a personal blog, to showcase their portfolio, or for a business. These plans range from $16 to $45 per month. Here's an overview of the four plans.
In addition, Wix has three plans for people who want to build an online store.
Wix Website Plans
The Combo Plan at $16.00 per month is ideal for someone who wants a small personal site. The Combo Plan, unlike the free plan, shows no Wix ads. People who run small service businesses often opt for this Wix option. You get a free domain and can upgrade your website's bandwidth and storage space.
The Unlimited Plan at $22.00 per month has increased storage, which allows for more content. This plan includes an SEO app so local people find the website online. This is the most popular Wix pricing option for startups, small businesses and freelancers. This plan allows for extended video times.
The Pro Plan at $27.00 per month offers more branding and marketing options, including the Wix Logo Maker.
The VIP Plan at $45.00 monthly provides users with priority support and maximum storage capacity. With this plan, you have unlimited bandwidth and unlimited video hours, which makes this plan ideal for large sites.
Wix e-commerce Plans
The Business Basic at $27 per month, is the cheapest e-commerce plan. It is the best plan if you are starting with e-commerce, but as soon as your business starts to grow, it will outgrow this plan with its basic features.
The Business Unlimited Plan at $32 per month has all the tools you need to grow your online store, including ample storage, automated sales tax, support for multiple currencies, selling on marketplaces like eBay and Amazon, dropshipping, subscriptions, and product reviews.
The Business VIP Plan at $59 per month is expensive, but you will be able to streamline the growth of your store. With this Wix pricing plan, all of the above-mentioned functions are optimized to help merchants grow their online stores as big as possible. This pricing plan also offers priority customer care.
Free Plans and Trials
It's worthwhile noting that it's possible to use both Shopify and Wix for free. Shopify offers a free trial, and Wix as a free plan.
Shopify allows anyone to try the platform for 14 days at no cost, and you don't have to provide your email to set up your free store. There are ways and means to get a free trial for three months, but you will have to search for an affiliate link to get the benefit.
Wix, on the other hand, offers an actual free plan. You can sign up with Wix, build your website, and publish it in the time it takes to have breakfast. In practice, that's possible, but you won't be able to sell anything via your Wix website.
Choosing the free Wix plan has two benefits: it's free, and you can use it to learn how to build a website. Other than that, it is a rather limited choice: you can't have your own domain name, and you will be stuck with Wix branding throughout your site.
Ease of Use Comparison: Shopify vs Wix
Ease of use – Shopify
Shopify is a user-friendly website builder with a straightforward interface that anyone can understand, even people with no coding experience or technical talent.
However, there is a bit of a learning curve, and you won't have a complete operating online store after one day. It takes a bit longer than that. There is a drag-and-drop builder to add and move blocks and sections around on pages, but it's not always straightforward to use.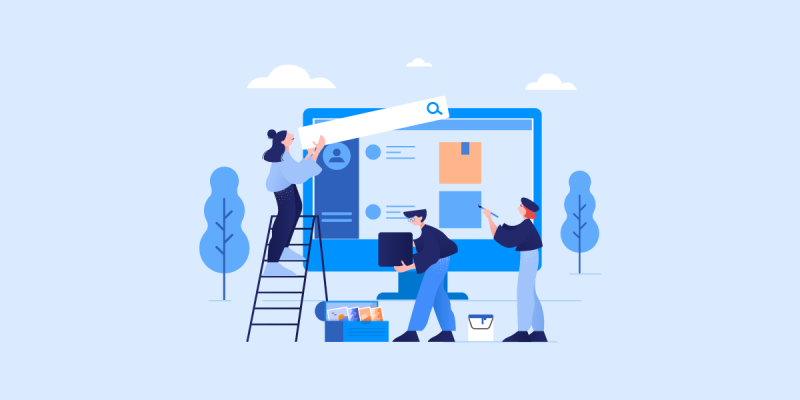 Ease of use – Wix
Wix is known as a beginner-friendly tool for building professional-looking websites. One of the top attractions of the e-commerce solution is its drag-and-drop interface, which makes it easy to add content and customize a website even if you can't write a line of code.
All in all, Wix is easier for beginners to use, but Shopify is not too difficult either. Once you get used to how it works, building a website usually goes fairly quickly.
Design and Themes Comparison: Shopify vs Wix
Shopify design and themes
Shopify offers 10 free themes and 70 + paid themes, far less than other similar e-commerce platforms. To compare, Wix has more than 8,000 users to choose from.
You can buy a premium theme if you don't like any of Shopify's free themes. There are 111 to choose from, ranging from $180 to $350.
Shopify themes are attractive, but they don't vary much – templates vary slightly in style, with most variations coming from colour choices and a few different layouts. Shopify themes are differentiated by their design and intended use, with many themes made for specific industries.
Shopify themes are built with e-commerce in mind, so they include many e-commerce features needed for running an online business.
Website owners can use the Shopify theme editor in the Shopify admin dashboard to customize their themes. The degree to which a theme can be customized depends on the actual theme. For drastic customization, website owners have to resort to HTML, CSS, and Liquid coding languages to make the changes.
Wix design and themes
Wix has more than 800 beautifully designed templates for its users. The templates are designed by Wix designers and are offered for free. All templates are fully customizable and include everything you need to build a great-looking website. They are arranged in categories and subcategories, so it's easy to find one if you know what you need.
Wix templates are so well designed that with some customization and the addition of some high-quality images, a website will easily look professionally designed, even if you have no design skills. Wix makes it easy for novices to create attractive websites by making a library of professionally shot images, icons, and vector art available for free.
When you build a Wix website, you choose Wix ADI or Wix Editor to work with.
Wix ADI (artificial Design Intelligence) is the no-brainer choice. You simply provide some answers to a few questions. With that plus publicly available information about you, the system creates a customizable website with images, video, and text for you.
With the Wix Editor, you can choose a template and work with it to customize it. The Wix editor is a front-end solution, so you can see the changes on the page as you work, which most users prefer.
However, you must tread very carefully when selecting a Wix template because you can't switch to another one after you've picked one.
Wix has one major drawback, though. Once you have chosen your template, you can't change it afterwards. If you change your mind and want another style or design, you need to use the template you chose and rebuild your website from scratch. Other e-commerce platforms like Shopify and BigCommerce allow users to switch templates.
In conclusion, if you want to build a content-driven website, the range of design styles that Wix offers would be a better choice. If you are building an e-commerce site, Shopify themes offer more e-commerce features to help you succeed as an online retailer.
Payment Methods Comparison: Shopify vs Wix
Shopify and Wix both have their own in-house payment gateways: Shopify Payments and Wix Payments.
Payment Options in Shopify
Shopify Payments operates more or less like PayPal or Stripe, processing a store's payments using a variety of methods, including debit or credit cards.
With this solution, Shopify simplifies payments for merchants since they don't need to integrate a third-party solution to accept payments. Everything can happen seamlessly on the Shopify platform.
Merchants who choose to accept payments through Shopify Payments don't have to pay any transaction fees. If you choose Shopify Payments, you only pay the credit card rate and no additional third-party transaction fees.
This is the major benefit of using this Shopify product. Merchants who choose to use third-party gateways like Stripe or PayPal, incur transaction fees.
Please note, Shopify Payments is not available in all countries. In countries where Shopify Payments is not available, store owners have no choice but to use third-party payment gateways, of which there are more than 100 to choose from.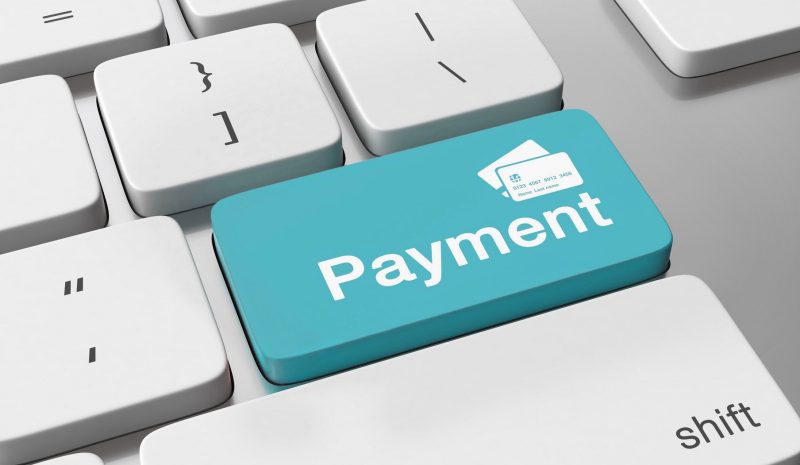 Shopify makes it easy for buyers to afford more expensive items with Shop Pay Installments, allowing customers to pay over 3, 6, or 12 months without incurring interest.
The latest development in terms of payment solutions is the growing popularity of payments with cryptocurrencies. Shopify has partnered with three of the leading crypto platforms, namely BitPay, CoinPayments, and Coinbase Commerce, to enable Shopify vendors to accept crypto payments.
Payment Options in Wix
Wix offers over 70 payment providers to choose from, including Wix Payments, plus leading providers like PayPal, Stripe and Square. These payment gateways are integrated with the Wix platform, which allows users to integrate multiple payment gateways.
Unlike Shopify, Wix doesn't penalize shop owners for using third-party payment gateways. The platform charges no transaction fees, no matter what plan you are on or what payment gateway you use.
Wix enables store owners to convert more customers by allowing customers to buy today and pay later. Store owners can add buy now, pay later solutions like Afterpay, Affirm, Laybuy, and Sezzle.
Wix store owners can also accept crypto payments, although the choice is limited. They can accept Bitcoin payments using Pinwheel.
Shopify offers more payment gateways and a much more advanced crypto payment solution, so this platform is more suitable for those who want to sell online.
Mobile-friendly Comparison: Shopify vs Wix
Mobile-friendliness in Shopify
All Shopify templates are fully mobile responsive. In other words, everything that is displayed in the online store is also displayed on mobile. A responsive template automatically displays correctly on different-sized screens.
Shopify also has an app that helps you to use the AMP format to present your products and pages. The AMP format allows faster page download, enhancing user experience and boosting sales.
Google favours responsive template design, so if you are concerned about Google ranking, Shopify is the better choice.
Mobile-friendliness in Wix
Wix uses a different design approach. It makes use of absolute positioning, which takes elements out of the normal flow of the page and places them in an exact location on a page. This means that web pages won't automatically resize – you have to build your website separately for desktop and mobile.
Depending on what your aims are, though, it may not be necessary. If, for instance, you are building a simple website, Wix may also be adequate as is for your mobile needs.
SEO Comparison: Shopify vs Wix
All website owners need to rank high on search engines. Both Shopify and Wix offer several tools to improve search engine ranking.
SEO – Shopify
In the first place, Shopify makes it easy to manage important SEO-related essentials like changing page titles and meta descriptions, and adding headings and alt text.
In addition, users can easily edit the robots.txt to have full control over which pages search engines can crawl and which not.
The platform also has the Yoast SEO tool available in its app store. The app monitors the quality of on-page SEO.
Shopify also automatically performs 301 redirects, which informs search engines that a page location has changed. If you forget to do this, you are in for a drop in your ranking.
The fact that Shopify's theme designs are responsive is also a feather in its SEO cap since search engines give preference to responsive pages that speed up loading times.
As mentioned earlier, store owners can choose to use the AMP format for their products and pages, which is a leaner version that leads to faster page performance.
Then there is the other Shopify SEO strategy. Shopify offers several apps that help website owners meet Google's Core Web Vitals. These are a set of targets relating to the speed, responsiveness and visual stability of a website that Google favours for ranking purposes.
To top its SEO efforts off, Shopify provides users with a free SSL certificate, which means all its stores are run over a secure 'https://' connection, an essential factor for ranking in search engines.
SEO – Wix
Wix search engine optimization features enable all the SEO basics like adding and editing meta descriptions, editing robots.txt files and page URLs, and adding ALT text.
With Wix, 301 redirects are not created automatically, users must remember to do that themselves if they are on the free plan. Automatic redirects are only possible on a paid plan.
The platform also integrates with Google Search Console. This free Google tool helps with Google search and is enabled for Wix users through the new Wix SEO dashboard. The dashboard pulls data directly from the Search Console and displays it for users to see.
Then there is also the so-called 'SEO Wiz' tool, which lays out all the steps you can take so your website can be found online. SEO Wiz also helps get your site indexed quickly so that it appears in search results.
The SEO Wiz also gives you suggestions on how to improve your site's ranking. The tool is not the beginning and end of SEO for Wix users, but, it's a good starting point for beginners to get familiar with what SEO entails.
In addition, Wix is integrated with Semrush. Semrush provides users with valuable insights into finding the right keywords for their website and so improve their ranking in search results.
As mentioned earlier, Wix has a bit of a disadvantage in terms of its mobile sites, which use an absolute positioning approach. This is not the approach favoured by Google, which ranks responsive pages higher.
In spite of this, Wix users can still rank high by doing good keyword research, providing quality content, and having many quality links pointing to their site.
Both platforms do their best to help their clients with SEO.
Email Marketing Tools Comparison: Shopify vs Wix
Wix and Shopify both come with email marketing tools out of the box. However, their marketing tools are not as powerful as stand-alone email marketing tools like MailChimp or GetResponse. These solutions offer more advanced features.
Email Marketing with Shopify
Most e-commerce platforms offer built-in email marketing features to help store owners market their products and generate sales. Shopify's offering is simply called Shopify Email, and it allows users to create email newsletters out of the box.
Shopify Email offers several helpful features, including branded e-newsletters, segmenting mailing lists, and automated emails to customers. You can configure Shopify Email to send out different kinds of emails based on customers' actions.
Shopify is really generous with this feature, allowing users to send up to 10,000 emails per month for free. Users pay only $1 for every additional 1,000 emails.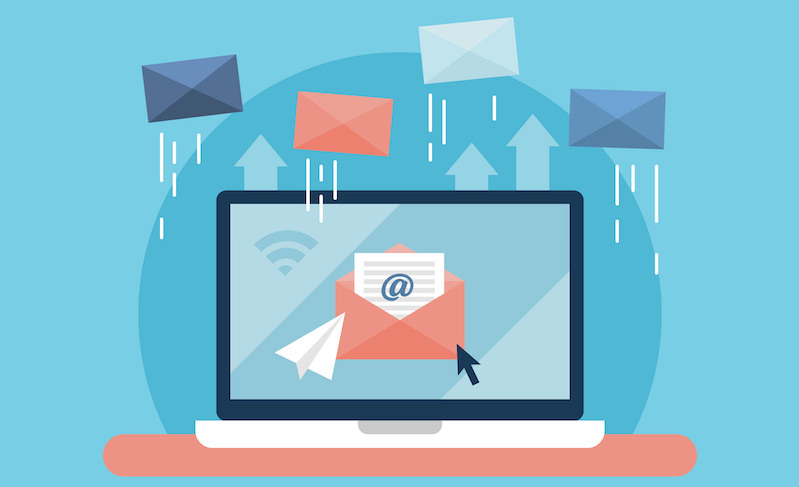 Email Marketing with Wix
Wix is not quite so generous. The platform allows 200 newsletters per month for free.
If you need to send out more emails, you need to buy one of the Wix email marketing plans. The pricing and number of emails are as follows.
Free plan, up to 200 emails per month at no cost.

Essentials, $10, gets you 500 emails per month.

Core, $24 gets you 5,000 emails per month.

Advanced, $49 gets you 1 million emails per month.



With these email marketing plans, you can make use of a number of automation, such as emails that are automatically triggered in response to certain events, such as a site visitor that made a purchase.
Both Wix and Shopify offer good email automation features. However, if users need a more sophisticated solution, integration with products like MailChimp, GetResponse, AWeber, and Campaign Monitor is also an option for both platform users.
Shopify does offer a wider range of email integrations, and it allows users to send more free emails per month compared to Wix (10,000 vs 200), so it has a slight advantage over Wix in terms of email marketing.
Integrations and apps Comparison: Shopify vs Wix
Both Wix and Shopify have app stores with a range of add-ons to increase the functionality of a website. In both app stores, there are apps that help online retailers with SEO, product reviews, shipping, gift cards, dropshipping, tax calculations, and more.
Shopify App Store
Shopify has a huge app store filled with more than 8,000 apps and integrations. This huge app store offers two kinds of apps – apps that extend the functionality of a store, and apps that integrate with existing business apps, like HubSpot and ZenDesk.
On the one hand, such a wide choice of apps offers endless opportunities to enable endless e-commerce functions. On the other hand, the sheer number of choices can be overwhelming.
Also, adding a bunch of external extensions can slow down store speed, and of course, it adds to the cost of running the store.
Wix App Store
The Wix app store is not nearly as extensive as Shopify's. Wix only offers 546 apps in its app store.
Especially in terms of e-commerce integrations, Wix falls far behind Shopify. The Wix integrations will enable you to run a modest online store, but anyone who wants to have a big online store will find the Wix platform's e-commerce functionality lacking.
Dropshipping Comparison: Shopify vs Wix
Dropshipping is a business model where sellers don't make, buy or store the products they sell. They only take orders, and trusted supplier packages, send off the product, and charge the seller for these services. This business model has become very popular in recent years as many people try to make money without having to find space to keep inventory.
Dropshipping with Shopify
Shopify enables dropshipping for its users through a large number of dropshipping apps – around 457. These apps help you add fast shipping and find winning products from suppliers globally and on websites.
Shopify also offers a dropshipping starter kit to educate store owners on dropshipping.
Dropshipping with Wix
Wix also enables dropshipping, but the platform offers fewer app integrations – around 70 compared to Shopify's almost 500. Wix allows integrations with some of the top suppliers like Modalyst, Spocket, Printful, and Syncee.
Please note that the Business Basic doesn't include dropshipping, and the Business Unlimited only allows 250 products. Business VIP allows you to dropship unlimited products.
In the end, Shopify has more dropshipping options for its users than Wix.
Security
This is one area where there is not much of a difference between Shopify and Wix. Both platforms are hosted e-commerce solutions, which means their platform provider is responsible for security. That includes
SSL certificates

PCI compliance

2-factor authentication

Keeping themes or plugins up to date



Wix has one key advantage over Shopify in terms of security, though. Wix updates all Wix websites from time to time, something that Shopify doesn't offer. Shopify users must turn to a third-party app for this, or export their product data to a CSV file.
Customer Support Compared: Shopify vs Wix
Both platforms offer excellent customer support.
Shopify Customer Support
You can contact Shopify 24/7 by email, live chat, or phone. However, 24/7 customer support is only offered in English. The available hours that support in other languages depending on the country or territory.
Shopify's online help center is available in 21 languages, including many Asian languages.
In addition, the platform offers a comprehensive range of support materials.
This support is available even on the free plan, which is amazing. For those on the Shopify Plus plan, Shopify provides a dedicated support agent.
The support that Shopify offers is outstanding and better than many of its competitors.
There is one irritating issue with Shopify support, though. Before you get to speak to an agent to help you, you have to work through the support materials first. Admittedly, it is the general trend these days, and it's understandable but still time-consuming.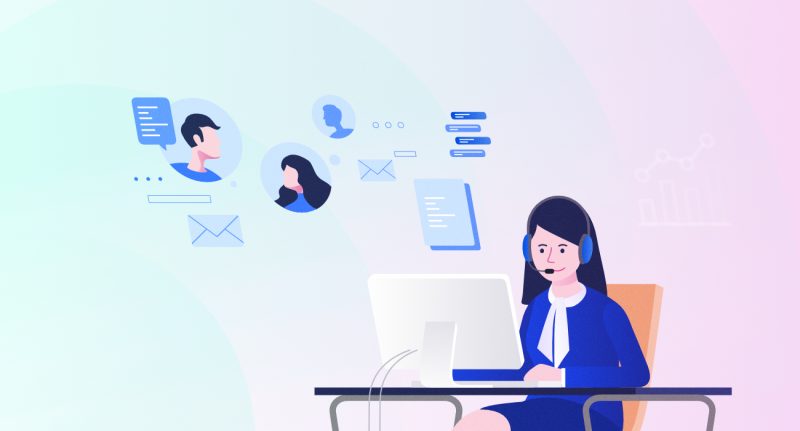 Wix Customer Support
The Wix Help Center an extensive library of informational articles in 16 languages, including Hebrew, some Scandinavian, European, and Asian languages. 24/7 phone support is available in English. For the other supported languages, phone support is provided during office hours. In addition to phone support, you can also access help via live chat and email.
A terrific aspect of Wix support is the in-editor help it offers. When you are working on your store, you don't have to keep consulting a manual for help; the help is right in the editor as you work. This is a great time-saver.
The Wix Help Center also includes many videos to support users. The layout is simple and well-organized. Shopify's help center doesn't have videos.
Wix and Shopify offer better customer support than most other comparable e-commerce platforms.
Shopify vs Wix: Comparison Table
| | | |
| --- | --- | --- |
|   | Shopify | Wix |
| Nature of platform | Hosted platform/ technical issues taken care of | Hosted platform/ technical issues taken care of |
| Pricing | 5 plans, no free plan/ Enterprise plan for large businesses | Free plan plus 4 website plans and 3 business plans Free open-source |
| Ease of use | Beginner-friendly tool with drag-and-drop editor | Drag-and-drop editor/ suitable for beginners |
| Design and Themes | 17 free themes and 70 paid themes | 800+ customizable templates |
| Payment Options and Transaction Fees | Shopify Payment = no transaction fees. Supports 100 payment options = translation fees | No transaction fees/ over 70 payment providers/ Wix Payments |
| Mobile friendliness | All templates mobile responsive | Themes are not automatically responsive |
| Sales Features | All plans have the e-commerce features needed for a successful online business | E-commerce features only unlocked with the more expensive Business plans |
| Plugins and Integrations | +8,000 apps and integrations | 546 apps |
| Email Marketing | Shopify Email/ create email newsletters out of the box | Offers 4 email marketing plans |
| Dropshipping | 457 dropshipping apps | Allows integration with 70 top dropshipping apps |
| SEO | Built-in tools and SEO extensions like Yoast SEO | 'SEO Wiz' tool, integrated with Semrush for keywords |
| Security | SSL Certificate and PCI-DSS compliant | SSL Certificate and PCI-DSS compliant |
| Customer support | 24/7 phone, email, and live chat support, plus community forums, help center, API documentation, and video tutorials | Help center 24/7 phone support, email and chat/in-editor help |
Wix vs Shopify – Which is better?
Wix and Shopify are best for different purposes. If you want to start a small online business or are most interested in displaying content, Wix will be a good choice.
On the other hand, if you want an online store to sell products or services, you will be better off with a platform like Shopify, which focuses on e-commerce.
Wix is an excellent choice for someone who wants to build a general website featuring blogs, articles, events, a portfolio of work, news, etc. It has a large range of stunning templates that, with the help of the Wix editor, are easy to customize.
Wix is good value for money for those who want to focus on content but wants to sell on the side as well.
Shopify is a better choice for businesses that need a powerful e-commerce platform. Individuals can build a store on Shopify, and the platform will accommodate more demands as the business grows.
Shopify is not cheap, especially if you factor in the apps and integrations needed to run a professional business. However, you could probably achieve a measure of success by using many of the free apps available, and Shopify is also offering more and more e-commerce functionality out of the box.
FAQs
Which is cheaper, Wix or Shopify?
Wix and Shopify are fairly evenly priced. It's possible to run an online business with Wix paying $27 per month (if you pay annually). With Shopify, the cheapest plan will cost you $29 per month. With both plans, however, there will be extra costs.
Can I use code to customize my website if I work with Wix or Shopify?
Yes, you can. You can use Liquid to make advanced customizations to your Shopify theme, and you can access the Wix code through the Wix editor to make more advanced changes to your chosen template.
Which is better for selling, Wix or Shopify?
Shopify has more robust e-commerce features. The platform was developed specifically for e-commerce, while Wix was developed to publish content and only recently started adding e-commerce features.