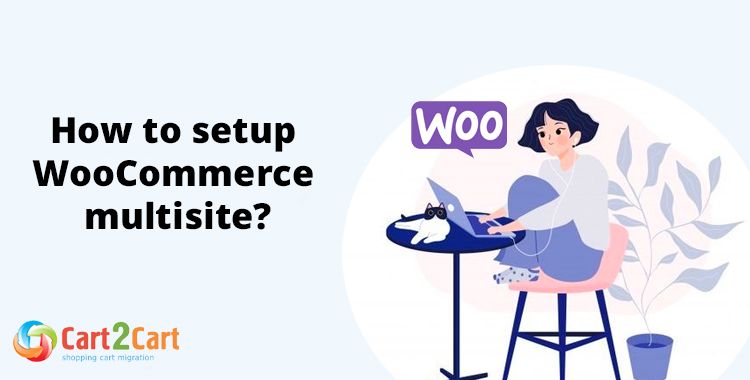 WooCommerce Multisite comes into play with WordPress Multisite. WordPress Multisite allows WordPress users to have more than one website on the same WP installation. WooCommerce is a WordPress plugin that allows WordPress websites to carry online stores. So, WooCommerce Multisite allows multiple, independent stores with a single WordPress installation.
Benefits of enabling Multisite in WooCommerce
WooCommerce is compatible with WordPress Multisite. This means, if you have WordPress Multisite installed, you can install WooCommerce on your Multisite network. What do you have then? Your own WooCommerce network of online stores!
Now you can install WooCommerce themes and plugins only once and they will be available for all the stores on the network. By enabling merchants to set up multiple stores with a single installation, WooCommerce Multisite saves merchants a lot of time.
The primary network and all of its subsites can activate specific themes and plugins with only one click of the mouse.
You can create different store sites and manage them all from the same dashboard. You only need to log on once, and you can manage each store.
Multisite helps WooCommerce store owners who want to run more than one business. WooCommerce Multisite helps you to maintain your businesses separately, but manage them all with one installation. For instance, with WooCommerce Multisite, all your plugins are stored in one location. This means if you update a plugin in your Network Admin, the update will run across all your stores.
For online merchants who want to sell internationally in different regions, multiple storefronts managed centrally are an ideal solution, enabling a distinct shopping experience for different audiences. A business strategy that includes a Multisite approach can take a business to the next level.
With WooCommerce Multisite, you can sell many forms of a product separately to different audiences. If you have many types of products in different categories, a WooCommerce multi-site is the ideal solution.
WooCommerce Multisite features the WordPress Multisite super administrator, which allows you to manage the network under one account by logging in only once. You can also arrange your site admin as it suits you. If you want you can give an administrator access to only one or two sites. This simplifies overall control of your sites.
How to set up WooCommerce Multisite?
If you have a WordPress site, you only have to follow three steps to turn it into a WooCommerce multi-site.
Step 1: Set up WordPress Multisite
It is recommended that you first back up your WordPress site to avoid losing any data or settings you need to keep.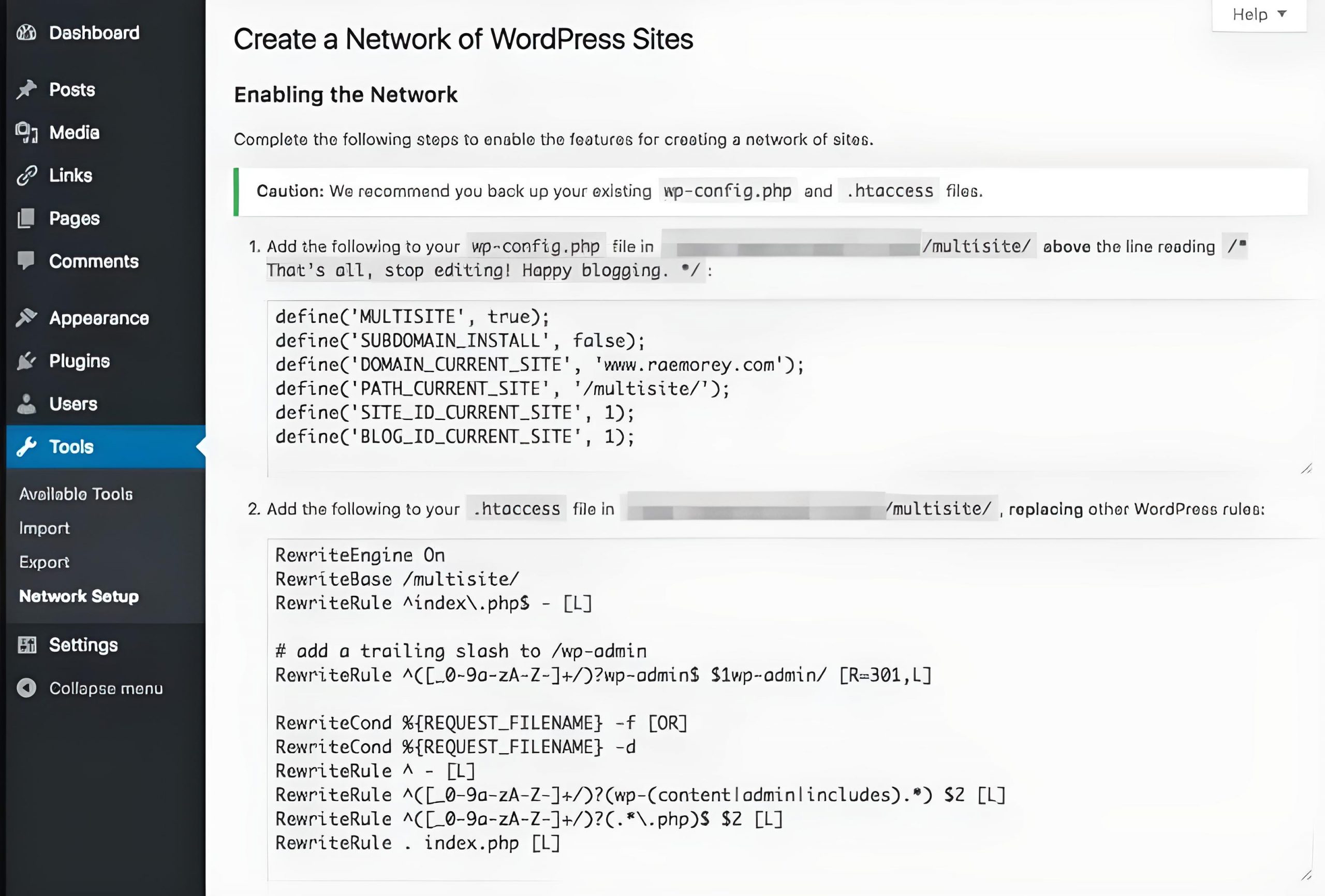 To enable the WooCommerce Multi-site function, you need to manually edit a WordPress core file. There are instructions online on how to do it. Once you have updated the code command, WordPress Multisite will be enabled.
Step 2: Install WooCommerce on your network
To add eCommerce functionality to each website, you need to install the WooCommerce plugin. If you know how to add plugins, this will be easy for you. In this case, you add plugins at a network level. So, you first install it for your network and then choose the websites you want the plugin to operate on.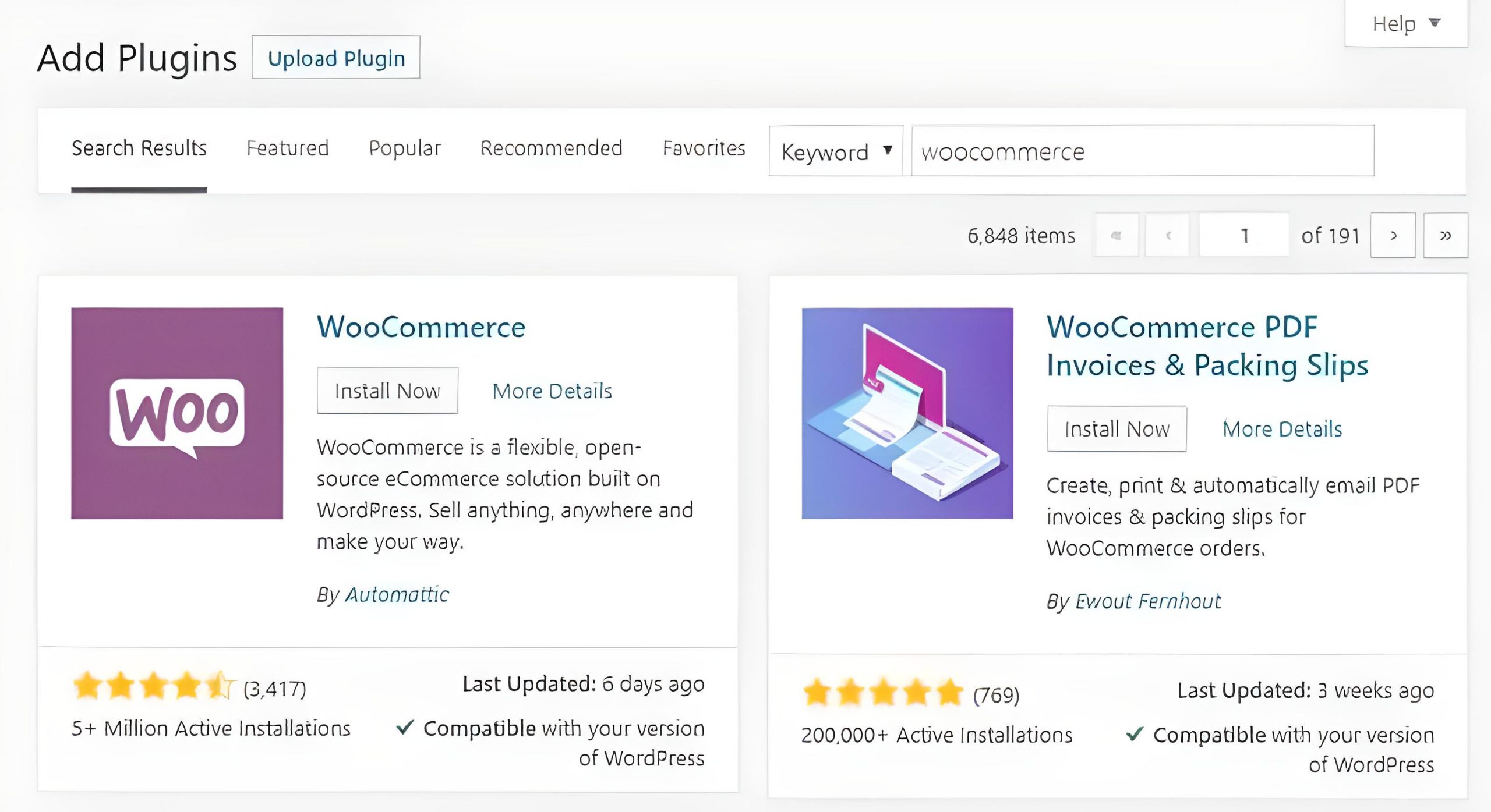 While the WooCommerce plugin can work across an entire network, each site that's part of the network has its own copy of the plugin, which means you can configure it differently for each site.
Step 3: Configure WooCommerce
To configure WooCommerce for your network, go to one of the sites, and from that site's dashboard choose the WooCommerce onboarding wizard and follow it.
Note: look through the Cart2Cart Blog for useful tips & tricks on how to migrate data across various shopping cart solutions.
When you have completed the wizard, your store will be ready, and you can start adding products to your store.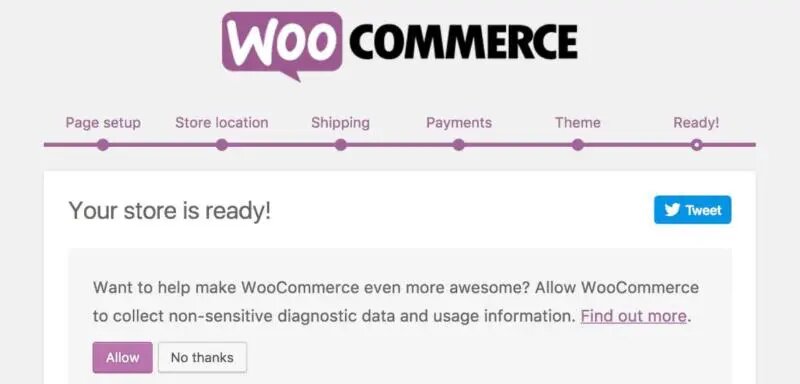 FAQs
What is Multisite eCommerce?
Multisite eCommerce is running several online stores with a single installation.
How does WooCommerce Multisite work?
WooCommerce is Multisite compatible. So, if you install the WooCommerce plugin on a network of sites, it will be activated on all sites. You will be able to set up a store for each site and populate it with products. Each store on the network will be independent, so if you add products to one store, they won't appear in all the stores.
Does WooCommerce support Multisite?
Yes, WooCommerce is Multisite compatible. WooCommerce is compatible with WordPress Multisite, so you can create a WooCommerce Multisite where each site in the network can be an online store.
This means if WooCommerce is set up to be used on one site, it will be available to all other subsites across your network. But keep in mind that these stores function as independent units, so if you change the settings in one store, they won't reflect in other stores.
If you want settings synced across all stores, you'll need to use a plugin.
Why use Woocommerce Multisite?
WooCommerce Multisite allows you to create a network of online stores. This allows you to have separate online stores for customers in different countries and currencies. And the best is, that you can do that through on single admin account.
Do you need help migrating your store?
If you are thinking about migrating your store to WordPress in order to benefit from WooCommerce Multistore, Cart2Cart can help you transfer all your store data accurately and securely.