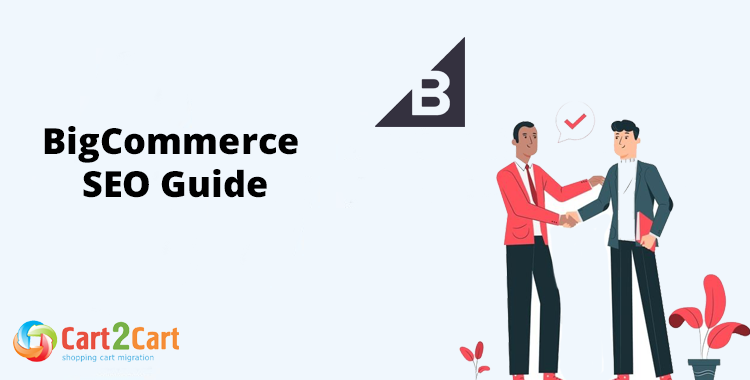 BigCommerce is a leading eCommerce platform, ideal for businesses that want to scale. As the strongest eCommerce platform, BigCommerce features many built-in sales tools to enable merchants to succeed. As such, BigCommerce has advanced SEO tools to boost sales and help online stores grow.
ECommerce SEO is the search engine optimization of an online store. Writing long descriptions with relevant keywords on every product page is an example of optimization. Obtaining backlinks from relevant websites can also improve your online store's ranking position.
SEO is used to generate more organic traffic from search engines Google, Bing, and Safari. So it's very important that an eCommerce website has good SEO.
Is BigBommerce good for SEO?
BigCommerce comes with built-in SEO features for your online businesses including Optimized URLs, Unique URLs, microdata 301 redirects and URL rewrites, and CDN.
But even with these SEO features built in, SEO doesn't happen by itself. You need to implement some SEO strategies to get the best out of your online store.
BigCommerce is excellent for SEO. Otherwise, it wouldn't have seen such enormous growth over the past years. Let's look at some of the many strategies you can implement to make the best of the platform's SEO capabilities.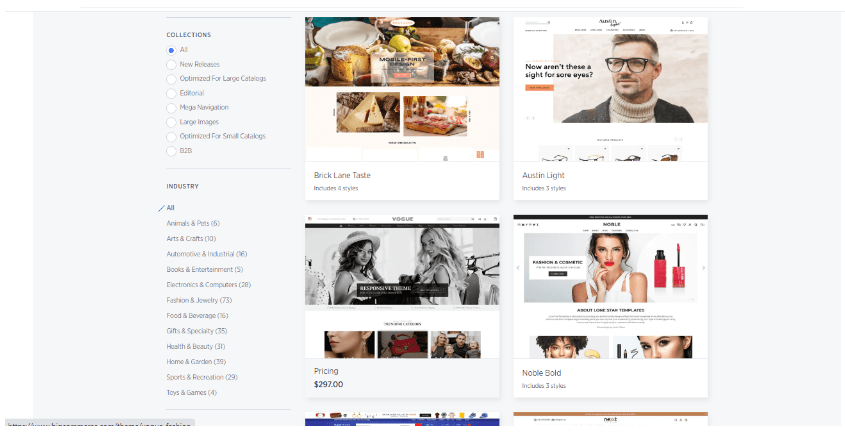 How to optimize BigCommerce for SEO
Use custom URLs
The URs for your BigCommerce site's blog posts, web pages, and product pages are important for SEO. Reach engines like a clean and simple URL structure that are understandable.
Avoid URLs that read like this: http://www.object.com/index.php?id_lexpezi=280&sid=6p96e
Create URLs that make sense, and include a target word, for example: https://en.wikipedia.org/wiki/Gallery_of_sovereign_state_flags
Submit your sitemap to Google and other search engines
To ensure a good ranking on search engines, you must submit your sitemap to Google. This helps search engines to index and rank your website for related search terms.
Start by verifying your site on Google. Go to Google Search Console, and add your site's URL. You will receive an HTML verification code. Copy it into Web Analytics under Advanced Settings on the BigCommerce dashboard. Select Site Verification Tag. Click verify in your Google Search Console Tab and submit your Sitemap to Google.
Next, go to your Google Search Console and enter your sitemap URL there. Now Google can see your site and will start indexing it.
Note: look through the Cart2Cart Blog for useful tips & tricks on how to migrate data across various shopping cart solutions.
Set up your site structure with care
A proper website structure helps Google to index your website well. Proper site structure makes your site crawlable, which is essential for SEO, especially for an eCommerce site.
Search engines will start crawling your site from the top to the bottom: from the main hub (homepage) and from there to other pages on your website tree. It is crucial that all your product and content pages are linked in a logical way to your homepage and can be reached within 2 to 3 links from your home page.
If there are too many links to get to a page, Google will struggle to crawl your site, and that's a big problem for your business.
Optimize your site loading speed
Slow loading times are bad for SEO. Search engines give preference to sites that load fast, and so do internet users.
Consider the following steps to make your BigCommerce site load as quickly as possible:
Use image compression tools to reduce the image file sizes.
Limit the use of external scripts or custom code on your site.
Remove apps that you don't use.
Don't use too many different web fonts on your site.
Enable Accelerated Mobile Pages (AMP) format for your pages and posts. This will help users to find you quickly when they search for you on their phones.
Do keyword research to use on your website
The words that people use in their queries on the web are called "keywords". Keywords are a primary element of SEO. Since the ultimate goal of BigCommerce SEO services is to help people find your business or products, you need to do keyword research to find the search terms that people are using on search engines. You can then choose the relevant keywords and apply them strategically on your website to get organic traffic.
Optimize on-page SEO
On-page optimization entails all the steps a website owner can take to improve its position in the search rankings. Here are four of the important on-page elements that call for optimization.
Title
This is the first line that appears in the search results. Search engines use it to work out how to categorize and rank your website. Your title must contain keywords and must not exceed 60 characters.
Headers
Apply headings and subheadings properly. Use (H1, H2, H3, etc.) and don't bold your headings or use italics. Proper headings make it easier for search engines to understand, and index your content properly.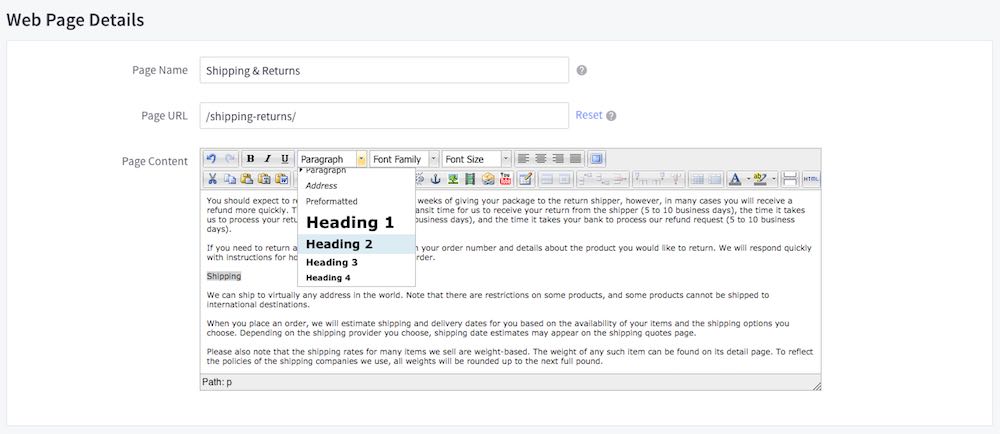 Meta Descriptions
Meta descriptions are short summaries of web pages that users see underneath the blue clickable links on a SERP (search engine results page).
These snippets are often the reason why a user clicks on the link, so a well-written meta description can increase clickthroughs to your website. Search engines notice the clickthroughs and may reward such websites with higher rankings.
Content
Content is the most important for SEO. High-quality content on your website gives visitors to your website a reason to linger, which can impact your search rankings positively. High-quality content is content that is well-written and has not been duplicated or copied from other sources.
Build backlinks
Backlinks are links from one or more other websites pointing to your website. Google and search engines use the number of backlinks pointing to a website to evaluate website rankings on SEO results. Pages with a high number of backlinks tend to have high organic search engine rankings. It's good practice to only put backlinks on high-quality websites that are relevant to your business.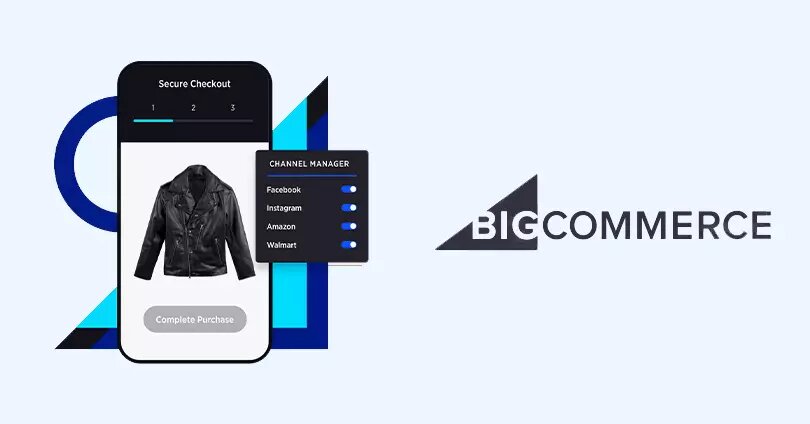 FAQs
Is BigCommerce good for SEO?
BigCommerce is good for SEO. The platform has many built-in SEO features and allows users to optimize countless elements like page titles, URLs, alt text, meta descriptions, and more.
What tools do I need to perform SEO on BigCommerce?
You can use Google Analytics to get insight into your traffic levels and to know what content is driving the most visits. You can use SEO expert tools like Ahrefs or Semrush to find keywords.
How do I update my sitemap in BigCommerce?
You don't need to update your sitemap; BigCommerce does that automatically.