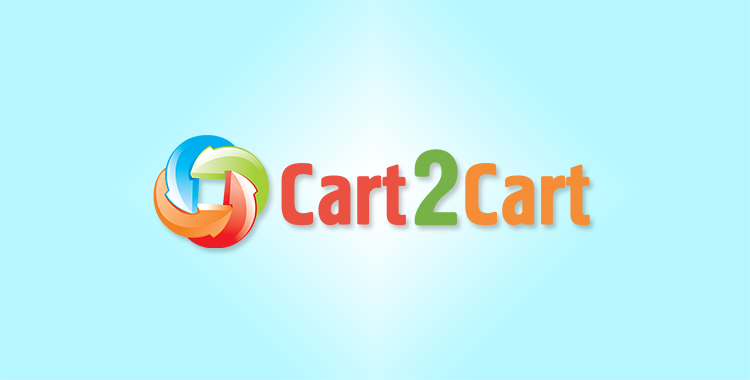 Simplicity and power are two core features that any good platform aims to provide to its customers. In this article we will discuss and compare two shopping carts that are known for being both user-oriented and loaded with all the necessary features. The first one represents a family of hosted carts - 3DCart. The second one comes from the opposite side of eCommerce - open source solutions and is called CS-Cart. To start with, let's find out what is 3DCart and what is CS-Cart.
3DCart is a hosted shopping cart which refers to all standard pros of this type of solution (highly intuitive, no server issues, full data security and technical support) and cons (lack of extensions and customization opportunities, monthly fee and limited number of products). The platform has over 15 years of experience in eCommerce and powers over 15 000 live stores all over the world.
CS-Cart is a representative of paid licensed open source carts. It also leads to a number of benefits (unlimited number of products and customization options, strong localization opportunities, etc.) and drawbacks (technical skills required to use the platform to the fullest, complicated upgrades, paid support). Almost a decade in business and over 30 000 of live web shops that are powered by CS-Cart proves high efficiency of the platform.
Now you have a short background of both carts and know what are the general pros and cons. But let's get a deeper insight and check some common and unique features of each platform.
Even though each platform represents different type of solutions they both are created with one aim - to help you sell online successfully. That is why they share a number of common advantages:
Product management is a key feature of any shopping cart that helps to attract customers and persuade them to make purchase. That is why image zoom, multiple checkout options, flexible pricing rules, product reviews and ratings, etc. are very important and must-have features.
Storefront look is another important step to make your shop profitable. Professional design will create a positive image of your store. Both solutions offer a drag-and-drop feature that helps to manage informational blocks and adjust them to your needs. Moreover, full access to HTML and CSS files will give you a full control over your template.
SEO/Marketing tools will help you increase your store traffic. The more visitors you attract the more clients and sales you have. How it can be achieved? User-friendly URLs, meta tags and descriptions, auto generated sitemap and much more will help you get high rankings in search engines like Google. Coupon codes and discounts, wish lists and gift certificates, affiliate program and newsletter tool - all these will help to promote your store and make people love it.
Payment and shipping options are also extremely important. Make your store the most convenient place shop. Both platform support over 50 most popular payment gateways and various shipping opportunities.
Security is extremely important if you want to make your 3DCart or CS-Cart store trusted. Both carts are PCI compliant so you and your customers can sleep well and don't worry about their data safety.
Despite many similarities there are some differences in running CS-Cart and 3DCart store:
3DCart as a hosted solution was designed to be as intuitive as possible. The main goal of the platform is to help you start selling without any technical background. Generally you are not expected to handle any programming issues so you can concentrate on selling your products. That is why one of the strongest point of the platform is advanced set of advertising tools. You get an opportunity to establish Facebook and mobile versions of your shop, set up a blog and post to social medias straight from your admin panel. Moreover, you can manage and add YouTube videos per product.
CS-Cart is a truly multi functional platform. Its features include : multi-store (manage several shops via one admin panel), multi-vendor (separate independent admin zones for each vendor), multilingual and multicurrency facilities. Moreover, CS-Cart doesn't limit you with the quantity of products regardless of license you purchase. That is why the platform will perfectly suit middle and large scale stores with huge amount of goods. Moreover, it will fit companies which sell their products internationally.
However, neither 3DCart nor CS-Cart are perfect. Here are some drawbacks of two shopping carts:
3DCart doesn't support multiple languages (at least out of the box) and limits you with the number of products unless you will go with most expensive pricing plan.
CS-Cart is recognized as one of the easiest to use open source solutions. However, in comparison with 3DCart it still requires more technical skills to use all the facilities of the platform.
Both shopping carts offer a free trial period. So before making a final decision try each of them to test the functionality and see the benefits.