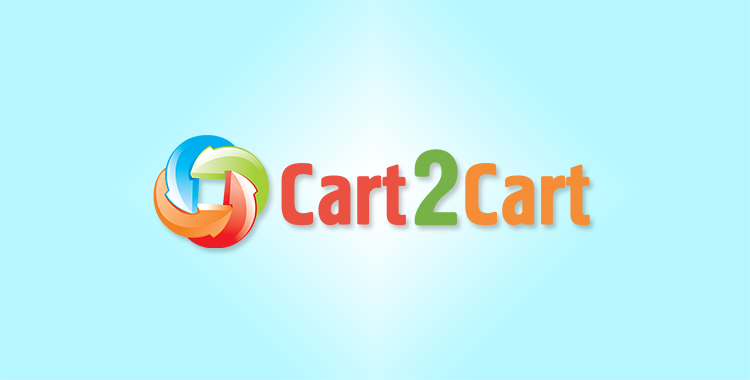 CS-Cart is a powerful solution for online store owners. Extremely good functionality and user-friendly interface makes this shopping cart very popular among users. Transferring to CS-Cart can be fully automated with Cart2Cart. Your products, customers and orders will appear in your new shop without difficulties. Now sink back in your chair and look how following several steps makes migration to CS-Cart very simple and fast.



Now, watch a video tutorial and find out how to migrate to CS-Cart with Cart2Cart.

Let's go through the step-by-step instruction to consolidate the knowledge about migration to CS-Cart.
Register an Account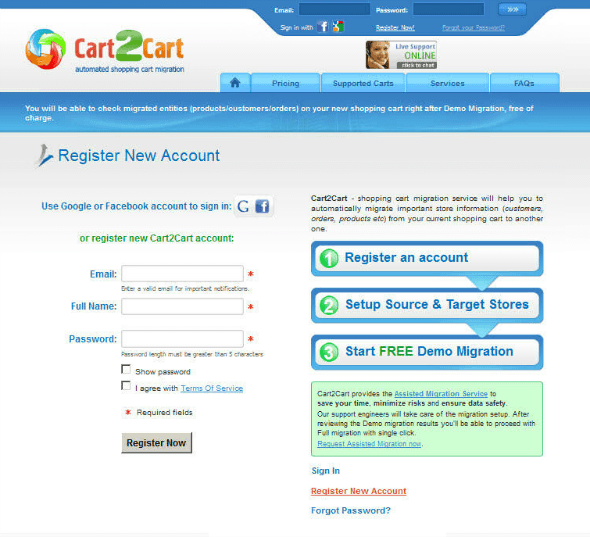 The first step ahead of your dreamed CS-Cart store is registration. You can also sign in using Facebook or Google account.
Create New Migration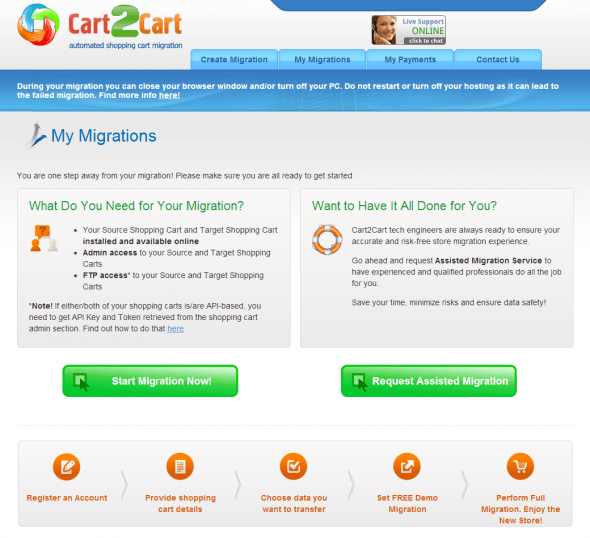 Log in to your Cart2Cart account and begin migration. Cart2Cart allows to perform migration in two ways: The first is to migrate by yourself and another one is to request Assisted Migration. By choosing the second variant you don't need to make all setting for migration on your own. Cart2Cart Team will set up everything.
Select Source Shopping Cart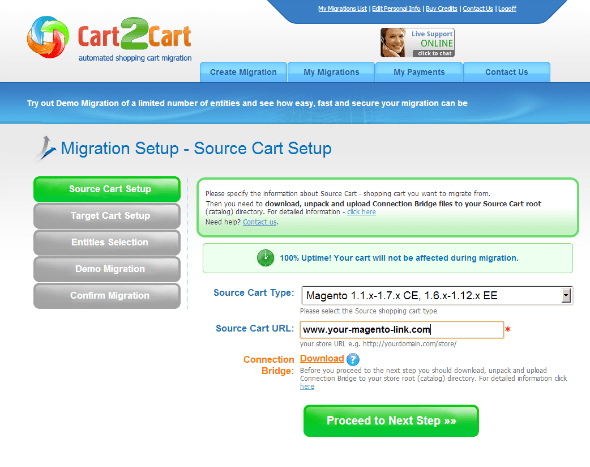 Select your current shopping cart details. As an example, let's choose Magento cart from the menu, below provide the store URL. Then goes the important action. You have to download your Source Shopping Cart connection bridge, it gives access to your store. Find more details about Connection Bridge by
following this link.
Setup Target CS-Cart Shopping Cart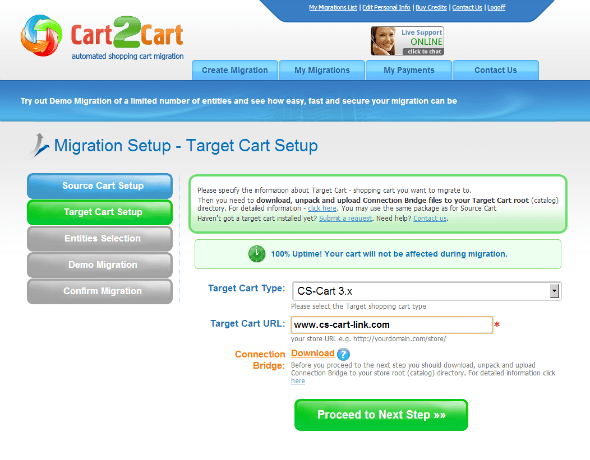 From the drop-down menu choose CS-Cart shopping cart and write the URL of your new online store. Download your Target Shopping Cart connection bridge and then proceed to the next step. You have additional useful option if you haven't installed target cart. Submit a request and Cart2Cart team will assist you.
Migration Entities Selection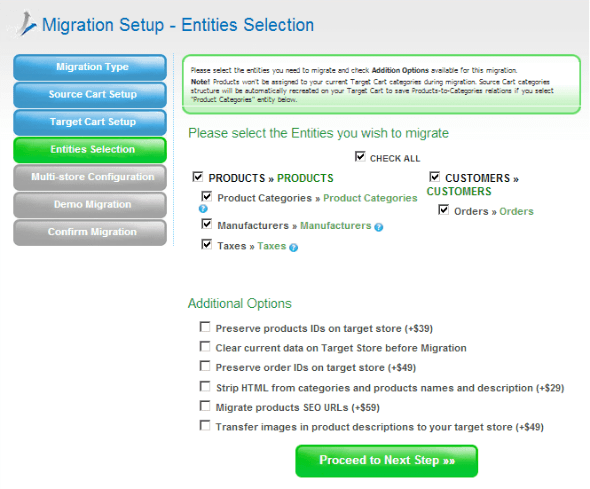 At this point, you are going to choose what data you would like to migrate from the current store to CS-Cart. You can transfer products, customers, orders and more other items. There are additional options available for your convenience, but they are provided for extra cost.
Map Currencies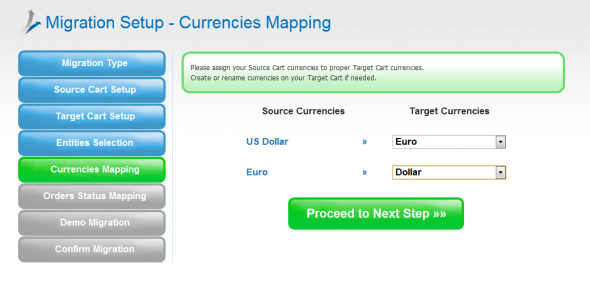 The next step requires from you to match currencies on your Source store with the corresponding ones on CS-Cart.
Match Order Statuses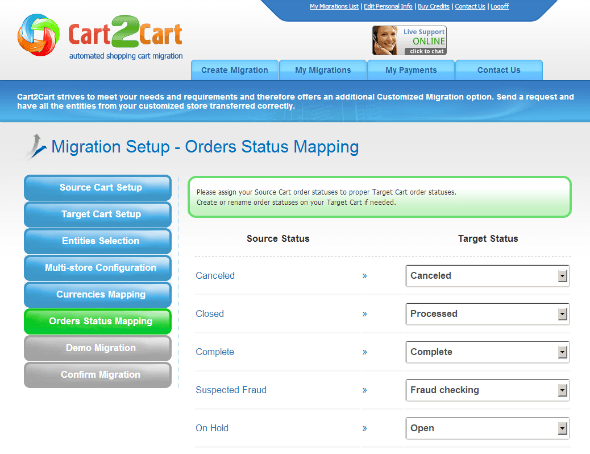 Orders status mapping is the step where you are to match statuses of orders on your current shopping cart with appropriate statuses on the target cart.
Try Free Demo Data Transfer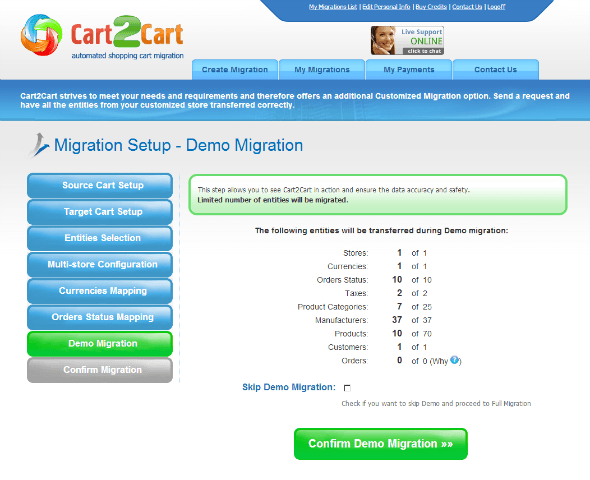 Get started with Demo migration to CS-Cart. It will allow you to transfer a limited number of products, customers or orders to your new shop. Performing this step you can ensure the accuracy of your data transfer, however there is an opportunity to skip Demo.
Start Full Migration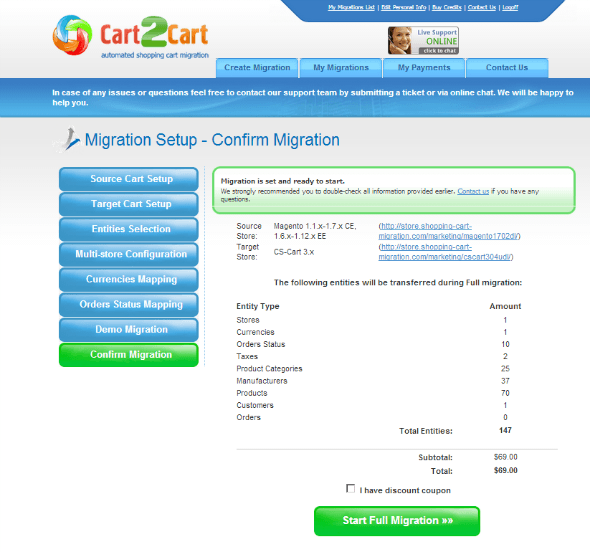 Click Start Full Migration only when you double-checked all the entities you want to transfer.
Your New CS-Cart Store Is Ready to Use!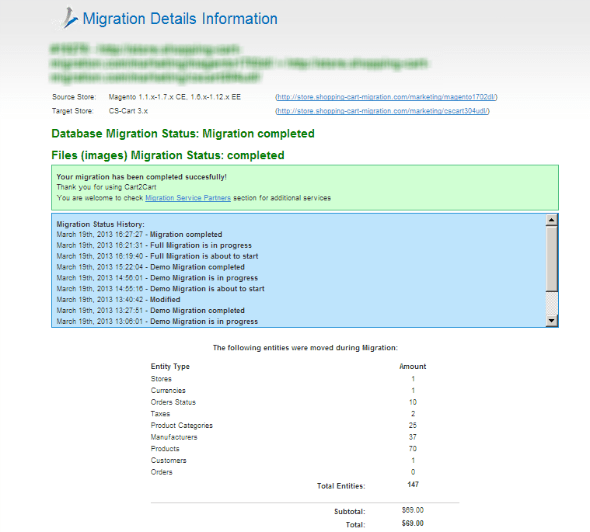 At the end, Full Migration details are available. Check the results and feel all advantages of your new CS-Cart online store.