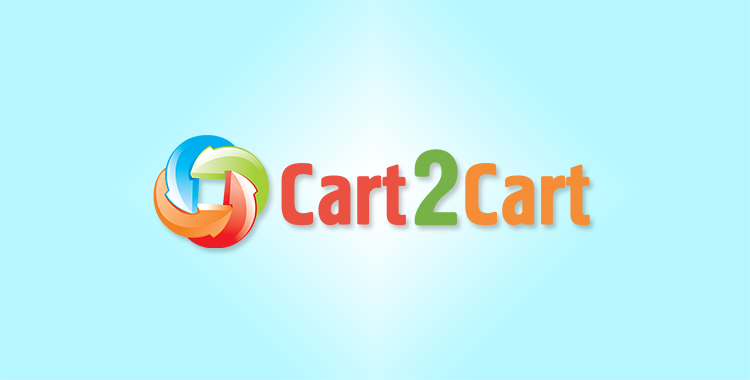 Establishing a successful online business is strongly related to an issue of selecting an appropriate shopping cart software. And since there is a wide range of possible options it is often hard to make a right decision. We offer you to consider two platforms and decide which one is better: PrestaShop or WooCommerce. They can both lead to a profitable online store but each of them will do it in a different way.
PrestaShop Peculiarities
What is PrestaShop and what are the key benefits of using it? PrestaShop is a PHP/MySQL open source solution created specifically for one purpose — build online stores. It is a French platform that is totally free to download and use. It currently powers more than 250 000 live stores and was downloaded more than 3 000 000 times. Presta gained popularity because of beautifully made intuitive admin panel and rich default functionality (310+ features). Some of the key benefits that you will have with PrestaShop shop are:
User-friendliness. The platform is comprehensible and easy to navigate/use from both backend and storefront. This reduces the time needed to perform day-to-day operations, as well as ensures a pleasurable shopping experience for your customers.


Scalability and customization possibilities. PrestaShop is a highly scalable solution with no limitations in quantity of products, clients, orders, etc., which makes it a perfect shopping cart for medium-size stores. Moreover, convenient store & inventory management tools will give you an opportunity to get into the fullest control over your stock, as well as run several stores via one admin area. If you feel in lack of any features that don't come by default (specific payment/shipping gateway, localization, Facebook integration, etc.) you can easily add them with the help of one of 5 000+ extensions available on official marketplace. Moreover, the fact PrestaShop is an open source platform built with Smarty technology opens unlimited possibilities for store design customization. You can either download one of free (or paid) templates and alter it the way you need to meet your company's specific needs.



SEO, marketing and analytics. Even the best stores need exposure to make money. Presta offers a full range of SEO tools that will get you to the top of Google search. From the very start, PrestaShop provides you with a powerful arsenal of marketing features to start promoting your store including coupon codes and vouchers. And, of course, advanced business reporting tools, as well as possibility of easy Google Analytics integration will help to track the patterns customers behaviour, growth dynamics, conversion rates, etc.
PrestaShop is undoubtedly one of the best open source solutions available at the moment and a lot of e-merchants decide to migrate from WooCommerce to PrestaShop . All in all, the core difference between those two solutions is the fact that PrestaShop is an independent shopping cart oriented on creating classical e-Commerce site. You will be able to add some non-store functionality like blog, forum, "About Us" page and more. But it will require additional efforts or money to implement.
WooCommerce Peculiarities
On the other hand, WooCommerce is a WordPress eCommerce plugin. It is created to add e-Commerce features to the world biggest CMS that powers more than 70 000 000 sites. So, you have a "big brother" WordPress that is a perfect tool to built every type of website (blog, forum, image gallery, etc.). And then, with one click of a mouse you install WooCommerce — a "younger brother" that helps you to build an online shop using WordPress.
So, what is WooCommerce and why you may want to migrate PrestaShop to WooCommerce? Let us take a closer look at core advantages that make this platform worth considering:
Feature-rich. WooCommerce is rightfully considered to be the most functional e-Commerce solution for WordPress. Basic set of features includes all the necessary tools to start your online business, including: products, customers and orders management system, various shipping and payment options, business reports, marketing tools, etc. Based on top of WP, WooCommerce offers incomparable blogging features as well, allowing you to put a strong emphasis on content marketing. Put all that together with a user-friendly theme editor and full access to the source code, and you'll get a perfect e-Commerce solution for small business. That's what WooCommerce is.


Stable and ready to use. Unlike most of the other WordPress e-Commerce plugins WooCommerce is almost error and bug free. Also, the solution is well maintained and constantly being updated, which certainly does its bit for making the cart even more popular among merchants.


Compatible with WordPress plugins. WooCommerce works smoothly with either extension designed for the cart in particular, as well as with all the other WordPress extensions, the number of which grows in geometrical progression. Consequently, you will be able to add even more features to your web store.
Make Your Choice: PrestaShop or WooCommerce
Objectively, we can't say what e-Commerce solution is better — WooCommerce or PrestaShop.
However, WooCommerce sounds right if you:
have a small-sized store with up to 2500 SKUs
seek simplicity
need a robust blogging functionality
have limited development budget
On the other hand, PrestaShop looks like as a perfectly good choice if you:
require a scalable solution
have some programming expertise
ready for additional developmental expenses
need high security platform
Opt for one that suits the need of your business the most! And when the choice is done, start with a free Demo migration and move a limited number of entities to PrestaShop or WooCommerce within less than 30 minutes!