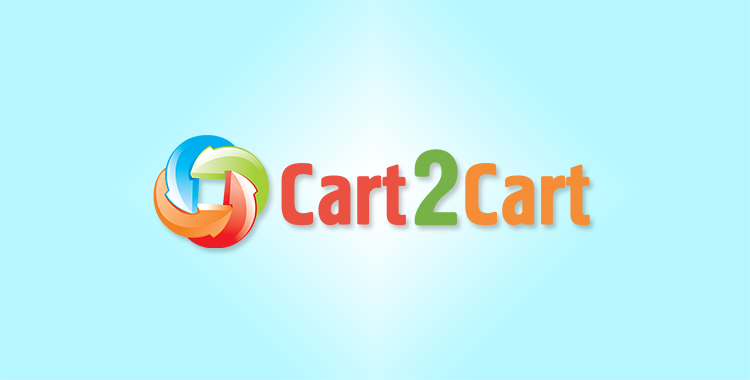 On the first of July 2012 Interspire announced that they won't support their shopping cart anymore. At this moment one of the biggest and the best licensed eCommerce platforms stopped being maintained. However, dozens of thousands Internet stores are still powered by Interspire shopping cart. That is why merchants got into situation when they are left without any updates and bug fixes. Moreover, official support will be available only until license expire. So, two logical dilemmas are now stand in front of them. First, which cart can effectively replace Interspire. And second, how to move from current shopping cart to a new one?
As they say, the King is dead. Long live the King! So, let us find out who can become a real Interspire alternative.
The Heir
Why Interspire company closed their shopping cart? The answer is very simple - the appearance of BigCommerce. It is a hosted eCommerce platform that was launched in 2009 and that has shown incredible results in eCommerce industry. So, finally company decided to concentrate its efforts and encourage all clients to move to BigCommerce shopping cart. You won't require any additional skills to manage it. Basically, BigCommerce is a hosted and improved version of Interspire that looks and feels almost the same. You will be able to move your customised templates easily. Technical Support, documentation and official forum are also available. It seems to be the most logical option, because if you liked Interspire you will definitely enjoy BigCommerce.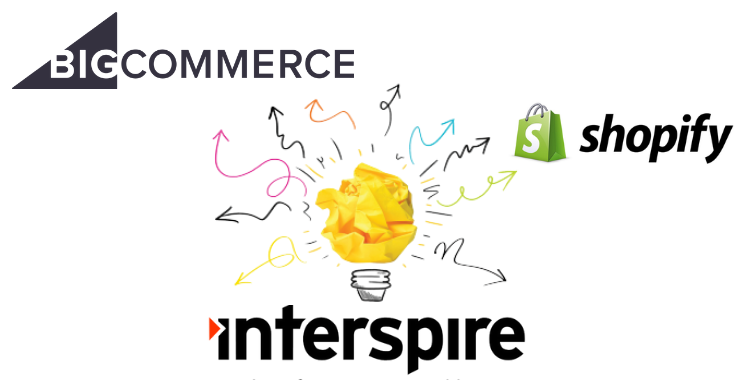 The Contender
When we talk about BigCommerce the first rival that comes to mind is Shopify. It has almost the same functions including easy product management, customizable template system, SEO friendly links, coupons and discounts, official support and responsive community, etc. Other features that are not out of the box can be added from AppStore. Shopify's advantages over BigCommerce is B2B facilities and newsletter system. However, all Shopify stores take 1-2% fee for each transaction which is basically the only serious drawback. In general, Shopify will cost more than BigCommerce. But after simple customisation you will get a web shop with really unique design. And of course, don't forget about free 30-day trial version that is twice longer than BigCommerce offer.
North American Successors
Two other alternatives are 3D cart and Pinnacle Cart. The first one is a hosted platform known for its social media marketing facilities that include blogging opportunities, tools that allow you to sell on Facebook and create your own Facebook affiliate system, Twitter integration and YouTube video management.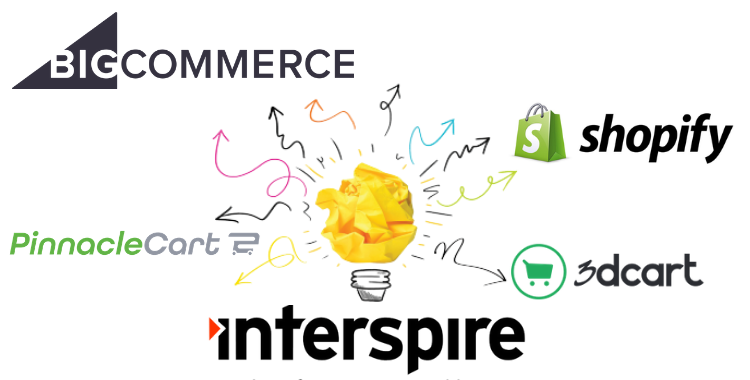 A huge number of people who used Interspire appreciated it for being a licensed solution. After you paid for your shopping cart you could get full control over it. You had an opportunity to modify and copy your store's database and source code. So, what should you do if you don't want to use hosted platform? How to get a cart that has the same level of functionality and usability as Interspire had? Just consider Pinnacle cart. It offers both hosted and licensed solutions and at the same time can even add some marketing tools which were not available with Interspire.
However, 3D Cart and Pinnacle have one serious issue to think about. Both platforms are oriented towards North American customers. Shipping gateways such as USPS, FedEx, DHL and Canada Post are very handy for Americans and Canadians. But if you live in Europe or Australia you will have to put a lot of efforts to manage the carts.
Licensed Alternative
Another shopping cart that offers its solution as licensed platform is CS-Cart. It supports almost identical set of features and payment/shipping gateways and it is open source. So, basically it is the most similar to Interspire shopping cart.
There are definitely much more candidates to replace Interspire and which one to choose depends only on you. However, those that were mentioned are the closest alternatives that combine user-friendly and multi-functional interface. After choosing the cart to power your business, you need to migrate your data from your current shopping cart to a new one. To conduct this process quickly and accurately you should consider Cart2Cart. It is an automated migration service that will move your product, customer and order data in a few simple steps. To get your FREE Demo Migration just register an account and make your store even more successful.