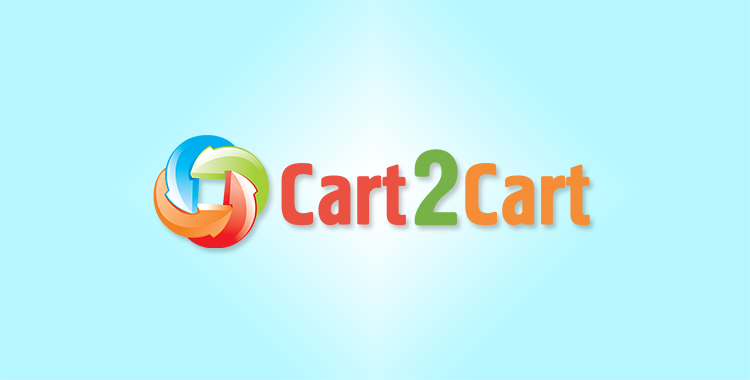 So, what are ten most useful and popular plugins for your WooCommerce shop?
1. SEO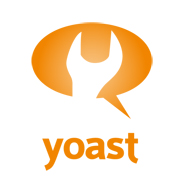 Site optimization seems to be an element of formula to success and a passport to popularity. The high ranking in searching engines lets customers know that the store is credible and increases the level of relevancy. Moreover, your traffic will surely grow and, consequently, a possibility of sales to go up is much more probable. Therefore, is there a plugin offered for WooCommerce SEO? Yes, Yoast team, which develops many WordPress extensions, has reached a hand of help for those who need to optimize their store rankings. Among technical characteristics there is enhancement the OpenGraph and Twitter Card improvements and many other.
2. Migration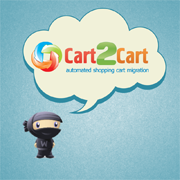 Looking through the extensions offered by WP developers, many e-merchants, who were hesitating whether to move to WooCommerce, may make their mind to do that finally. Cart2Cart offers a plugin which provides an automated and easy migration to this great e-Commerce solution. In case when you are not sure if it is really troubleless, there is an opportunity to try Demo Migration, which is absolutely free. Moreover, your current store is not going to be downtimed while the move to a new one. So, this plugin appears to be the one to save the time and money and get the business you always dream about just in a few hours. This extension provides an opportunity to migrate from Magento to WooCommerce, or from nearly 70 other shopping carts supported by Cart2Cart.
3. Shipping
The plugin WooCommerce Opening Hours is the ideal add-on for the stores which have a scheduled delivery or order time. You get a possibility to control and restrict purchases. Therefore, there are three options visitors can do:
choose the time of delivery;
select time of delivery only when store is closed;
set up the time of delivery just when the store is opened.
The details of their orders will be sent via e-mail or indicated in the back-end. Also, the extension is internationalized and current languages include English and Bulgarian.
4. Cart Recovery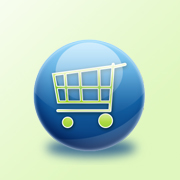 Do you want to send push notifications to your customers when they have abandoned their cart? Or maybe when there are any new promotions available? Roost has released an extension which can suggest a number of benefits for you as an online shop owner:
reduce cart abandonment rates;
increase clients' retention;
a free trial for 30-days period.
5. Marketing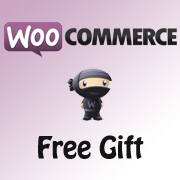 Who doesn't like presents? An extension Free Gift helps to motivate the customers and give them rewards for making purchases in your store. You can set a fixed present for a specific product or let the clients to choose from the suggested list. Also, there will be a chance to disable giving a gift for the same customer more than one time. Many other awesome features can be used by you when you buy this plugin only for $14.
6. Payment Gateways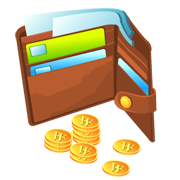 Isn't that nice to let your customers know what payment methods are supported before the checkout? Be sure they will find it really convenient. To make that possible you may install Accepted Payment Methods extension. Just indicate what payment methods your store accepts from a selection of popular gateways. Their logos are going to be displayed via widget, shortcode or by adding a template tag to the theme.
7. Zoom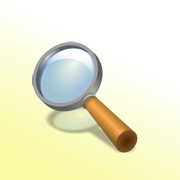 Cloud Zoom suggest a great opportunity to use a magnifier while looking through product pictures. It is widely put on a variety of popular web stores and gives a possibility to zoom not just a main image, but attribute, additional ones too. Furthermore, Cloud Zoom can be combined with a Product Slider. All you need is just to hover the mouse over the picture and get a magnified photo instantly.
8. API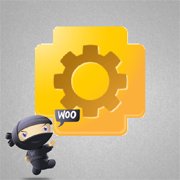 Automated plugin updates and securing the software with API License Key are the main advantages of another extension - WooCommerce API Manager. It has a big guns of features that increases customer satisfaction and shop manager productivity. What is really important, the extension has an easy configuration settings and help to perform customization for each specific product or client. The list of its features is long and provides a wide range of possibilities for both sides.
9. Social Media Sales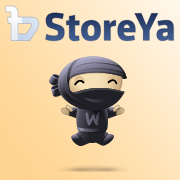 StoreYa offers a plugin for an import of your WooCommerce store to Facebook. You can get an online shop integrated in a social network which is used by over 1 Billion people around the world. Isn't that a good chance to reach a success? Even a person which has no technical skills can perform an import effortlessly and quickly. Don't forget about having a powerful marketing tools, setting the currency and the language.
10. Sale Badge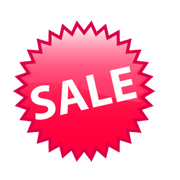 Now customers can receive a total saving amount which is displayed as a badge with "Save $X ". Hugh Lashbrooke has presented a plugin Smart Sale Badge which automatically calculates and shows the sum that is going to be discounted. This extension surely can help to make a conversion rate grow and your web store user-friendly. Pay attention that Smart Sales Badge is suitable for all themes and categories, providing a troubleless installation and activation.
That was a list of incredible add-ons that can make your WooCommerce store even more flexible and customizable. If you are still waiting for your piece of cake, then don't waste the time and move to WooCommerce immediately!