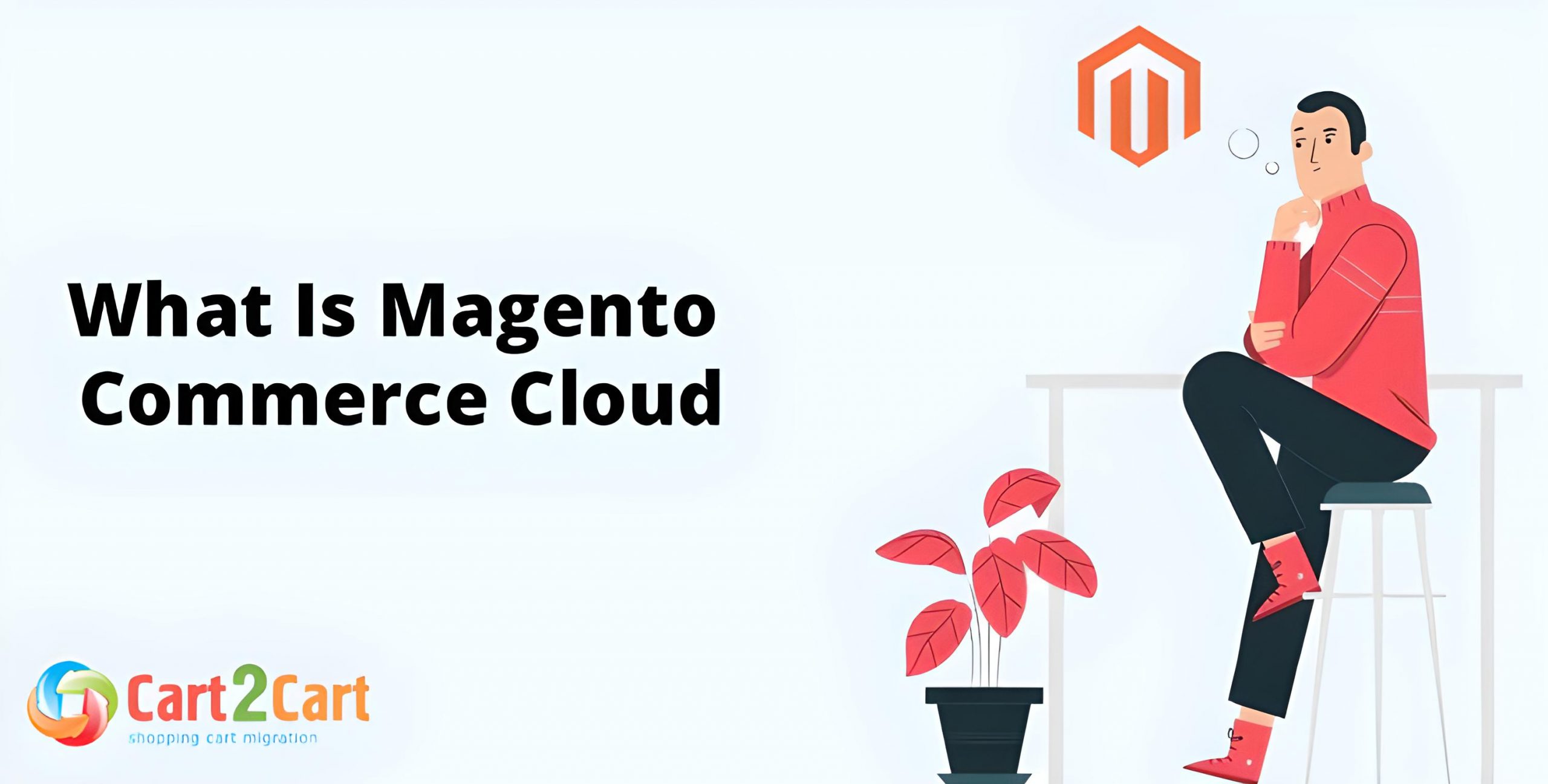 Magento Commerce Cloud is a hosting platform for the Magento Commerce software that Adobe offers as a platform as a service (PaaS). It's a cloud hosting solution for eCommerce infrastructure that runs on Amazon Web Services or Microsoft Azure.
Cart2Cart is a shopping cart migration tool that online store owners use to carry out store migration.
What is Magento Commerce Cloud and what are the benefits of using it? Read our post to get all your questions answered.
Magento Commerce Cloud. Benefits & Limitations
Magento Commerce Cloud Benefits
Performance tools
The greatest advantage of Magento Commerce Cloud is its suite of performance tools. Merchants can monitor their website's performance with the analytics software New Relic. Blackfire.io assists merchants with testing page performance and provides real-time server statistics.
You also have access to the powerful search and analytics engine ElasticSearch with auto-complete search, auto-correction for misspelled words, and synonyms to enhance the search for shoppers, resulting higher in conversion rates. Other performance tools include Fastly CDN for secure content delivery operations.
Fully customizable
The Magento Commerce Cloud environment allows for the deployment of Magento Marketplace extensions in addition to custom extensions.
Page load optimization
Magento uses image optimization technology powered by Fastly, which enables more advanced caching configurations, and faster image creation, transformation, and optimization.
High scalability
Magento Commerce Cloud is an open-source platform that incorporates advanced scalability features like order archiving, multiple master servers, scalable backend product management, and MySQL customer support for maximum scalability. Magento Commerce Could is ideal for large-scale enterprises with huge inventory and high traffic volumes.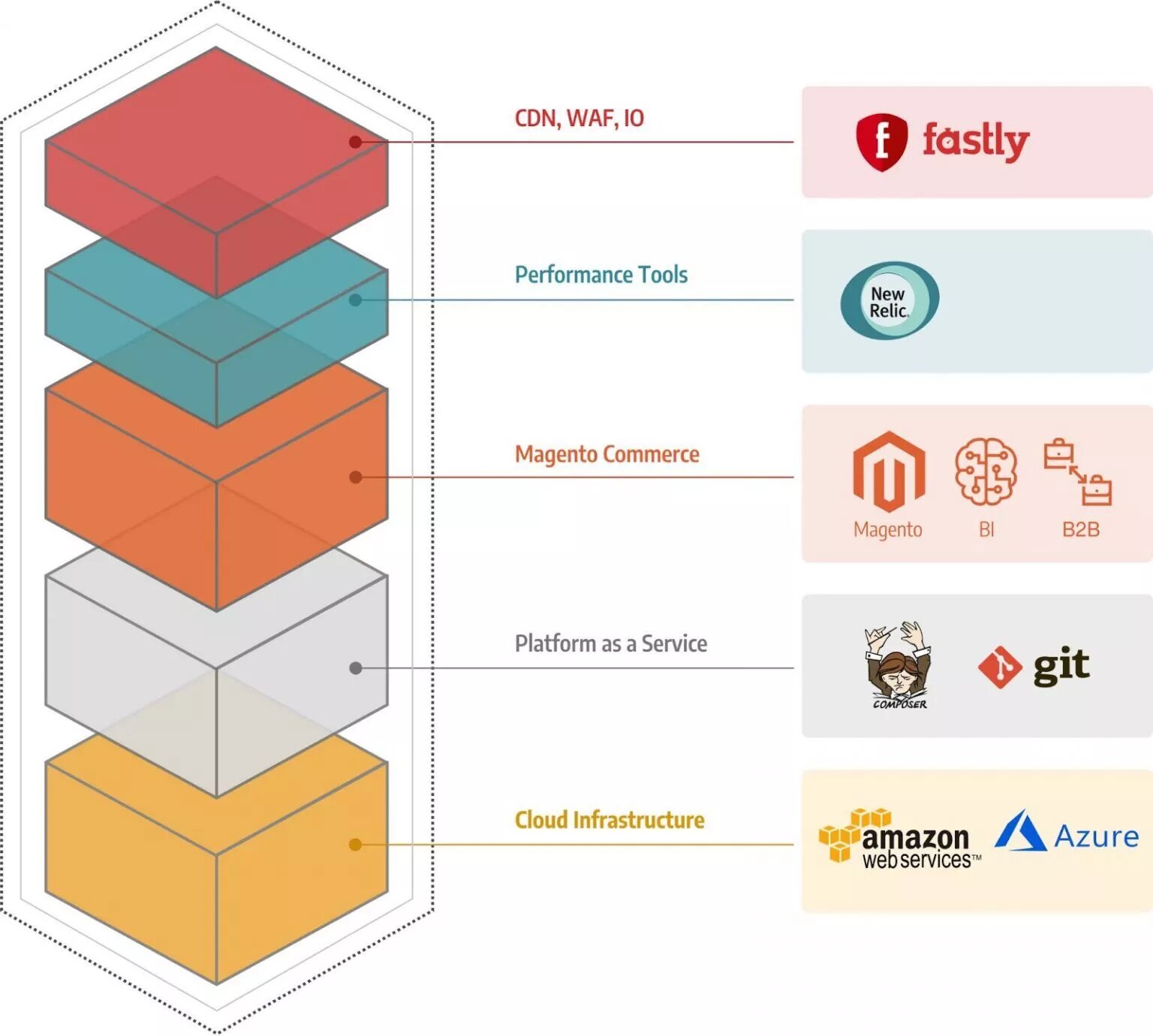 Enhanced security
Being hosted in the cloud Magento offers optimal security. AWS and/or Azure infrastructure provide the security of the data centers hosting the Magento Commerce cloud environment. Security is further enhanced with Web Application Firewall (WAF), powered by Fastly which protects sites against common security threats (OWASP).
Note: look through the Cart2Cart Blog for useful tips & tricks on how to migrate data across various shopping cart solutions.
Magento Commerce Cloud limitations
Steep learning curve
The most prominent Magento disadvantage is the technical challenges it poses. Unless you code yourself or have your own development team, you will have to make use of Magento Commerce Cloud consulting.
High cost
Magento Commerce Cloud is an expensive solution when compared to SaaS platforms like Shopify or BigCommerce. While Magento is open source, it's not free when you take the cost of Magento custom development into account. In addition to support and maintenance costs, integrations and extensions, you have to budget for Magento license costs, which are significant.
Subpar support
This is by far the biggest issue with Magento Commerce Cloud. Since it is a complex solution you would expect the support to be top-notch. Unfortunately, it's not. Users complain that support is unresponsive. If your site is still in development, which is when you most need support, your support ticket priority is reduced, so you can wait long for assistance, which wastes time and chases up costs.
Deployment takes time
Because Magento is complex, the customization process can be very time-consuming. You can integrate third-party software and customize your store, but because of the complexity of the system, it takes time and expertise, which also has a cost implication. To circumvent this, Magento Commerce Cloud consulting becomes necessary.
Magento Commerce Cloud vs Shopify Plus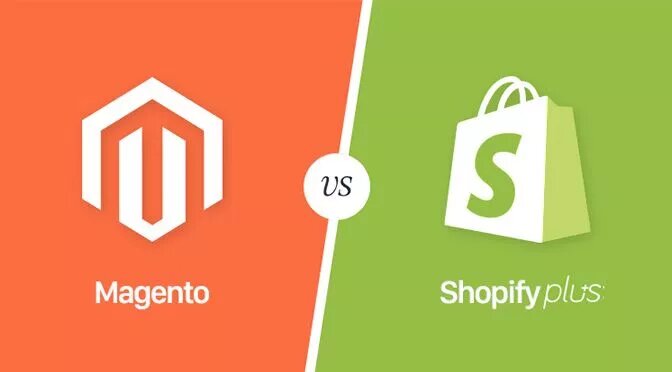 Shopify Plus and Magento Commerce Cloud are two of the best solutions for enterprises that do high-volume sales. Both are cloud solutions. Magento Commerce Cloud is built on ASW or Azure architecture and Shopify Plus has its own proprietary cloud solution.
The two different solutions have different cost implications. Shopify Plus involves no hosting fees. The minimum fee for Shopify Plus is $2,000 per month and the maximum is $40,000 per month.
How much is Magento Commerce Cloud? The minimum fee for Magento Commerce Cloud is $40,000 per year for sales of up to $1 million and it goes up to $190,000 per year for sales of $25 - $50 million. Clearly, Magento Commerce Cloud is the more expensive option.
When it comes to ease of use, there is no contest: Shopify has always been credited with being easy to use, while Magento Commerce Cloud undoubtedly requires serious coding skills.
Magento Commerce Cloud falls short when it comes to customer support compared to Shopify Plus. Shopify Plus users have access to a dedicated merchant success manager and Shopify Plus experts to assist them with any issues. Magento developers only have Magento Commerce Consulting Group, but that's not free.
Both platforms come with a host of features to enable online commerce. The best one for your business will depend on your needs.
The best time to switch is now!
Try Demo migration and see how easy it is to migrate to Shopify with Cart2Cart.
Start free Demo now
Magento Commerce Cloud vs BigCommerce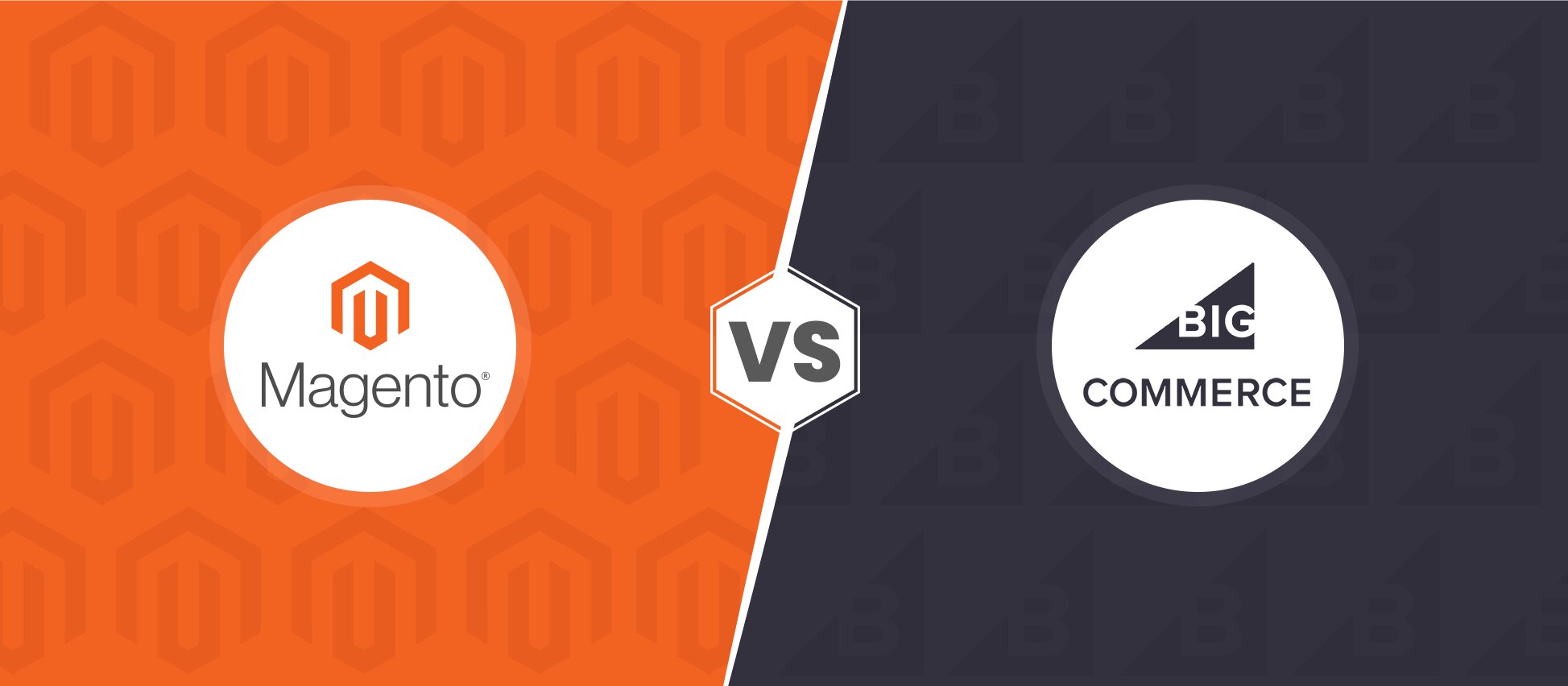 BigCommerce is a hosted solution that runs on the Google Cloud platform and Magento Commerce Cloud is hosted through AWS or Microsoft Azure.
SEO is crucial for eCommerce, and both solutions have all the tools to make sure websites rank high on Google. Magento Commerce Cloud has the advantage that developers can access Magento source code and optimize it for search engines.
Both solutions offer great customization options. With BigCommerce, merchants have access to around 1,000+ official extensions, some free and some paid. Magento store holders can choose from 5,000 extensions. However, they are not simple to integrate – developers must how to use Magento Commerce Cloud to do this effectively.
BigCommerce and Magento both have many payment gateways to make it easy for shoppers to pay for their purchases. Magento has one big advantage over BigCommerce, though. Magento gateways support payments commonly used in a local market.
BigComerce offers multiple layers of security to protect websites against unauthorized access. Magento also does everything in its power to protect online stores. Magento Commerce Cloud is PCI compliant and makes use of a range of advanced technologies including Zend Framework, Composer, PHP 7, and Symfony.
Two other factors that will influence anyone who is deciding on which platform to use are price and ease of use. BigCommerce is easier to use and also more affordable.
Why Should You Choose Magento Commerce Cloud
In spite of Magento Commerce Cloud's cost and the need for programming and cloud expertise, it is the most robust solution for large enterprises that have limitless scaling requirements.
Magento Commerce Cloud features and benefits justify the price tag for specific eCommerce businesses. With the help of Magento Commerce Cloud Experts, fast deployment of a professional-looking site featuring high-resolution images of all your products is assured.
In conclusion, Magento Commerce Cloud offers advanced security features for online stores, no matter what their size or traffic capacity. And being in the cloud, website and server performance is in the hands of cloud experts.
Watch our video tutorial to see how easy it is to automatically migrate to Magento with the help of the Cart2Cart migration tool:
For those who want to operate on an international scale generating sales in the millions, Magento Commerce Cloud offers the flexibility, scalability, and security you need.
Are you planning to migrate your store? If you are thinking to migrate from Shopify Plus to Magento Commerce Cloud, or are planning any other migration, the Cart2Cart Shopping Cart Migration tool can accomplish it for you with no fuss. Ours is an advanced automated migration tool that transfers all your data to another platform quickly, and securely.