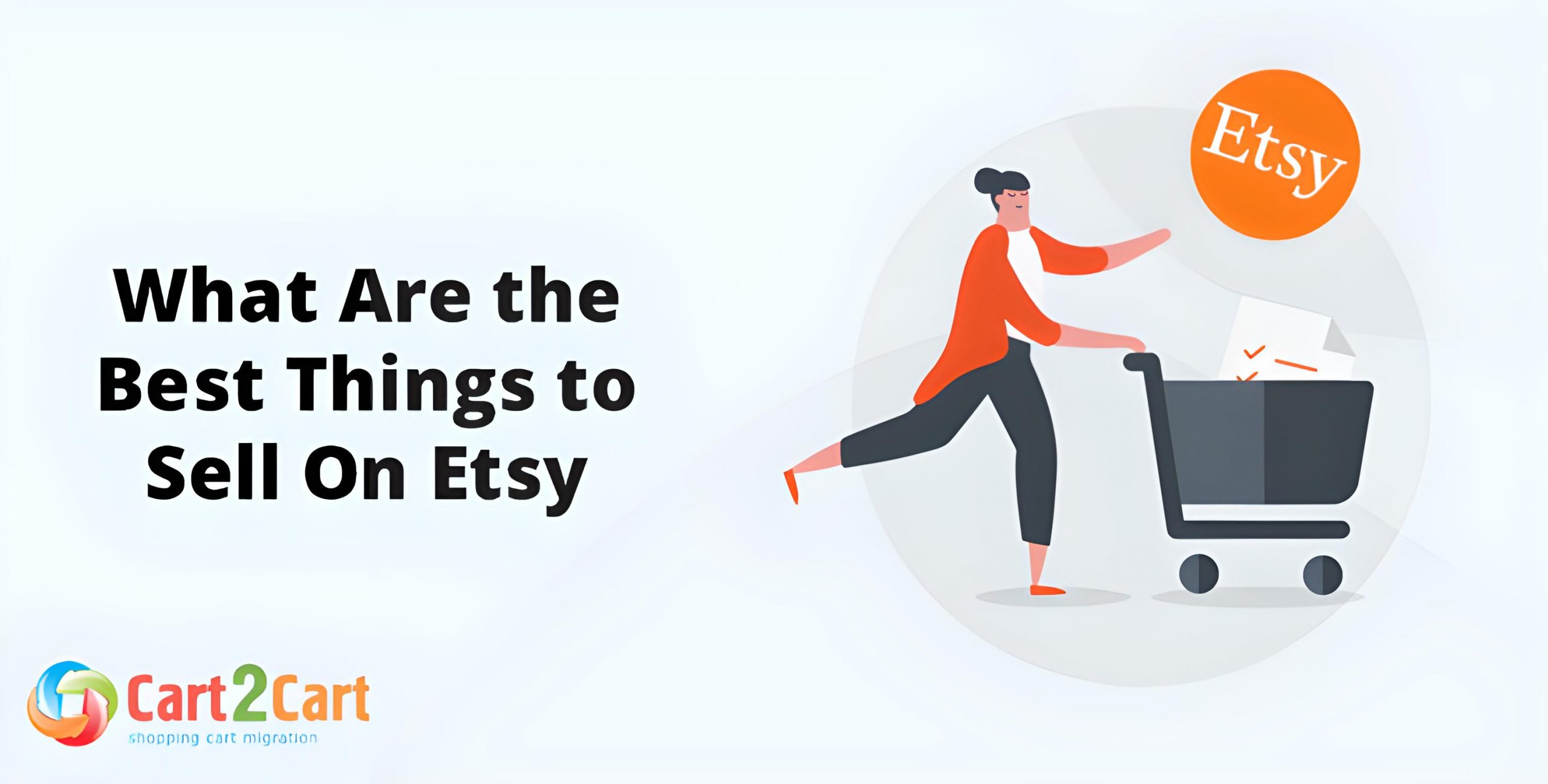 Etsy markets itself as the global marketplace for unique and creative goods. The platform connects sellers from all over the world with buyers from anywhere in the world looking for something unique, or a vintage item.
For anyone wanting to start a side hustle or open a full-time store on Etsy, it's important to know what is the best thing to sell on Etsy.
Is it worth selling on Etsy?
Etsy is a great destination for discovering handmade items, vintage goods, and craft supplies. It's the place where 4.36 million sellers from 234 countries are selling to 81.9 million buyers. To determine if it's worth selling on Etsy after the recent changes the company made, let's look at the pros and cons of having an Etsy store.
Retailers can quickly set up their stores and begin selling their products. Etsy provides a step-by-step guide that shows store owners how to create a storefront, list items, and set up payment and billing options.
The cost to get started is low. The cost per listing is only $0.20 and storeowners don't pay monthly fees to keep their store open. Etsy also makes it easy to add and edit listings.
One of the greatest advantages is that new store owners are greeted by an established buyer pool since Etsy is well-known throughout the world. Etsy has its own search engine, so if you use the right keywords in your product descriptions, product titles, shop titles, and shop sections, buyers will find your store.
On the other hand, competition on the platform is unbelievably stiff. After all, each seller is competing with thousands of sellers since every product category is already saturated. In addition, those sellers and others are scouring Etsy for products they can copy, so what's unique today doesn't stay unique for long.
Also, Etsy doesn't allow merchants to build their own brands on the platform. Shop owners are not independent retailers; they are tenants who have permission to list their products on Etsy. This Etsy rule means shop owners can't build a relationship with their buyers – there is no such thing as loyal brand followers on Etsy; there are only Etsy shoppers.
So, is it worth it to sell on Etsy? Yes, it is - if you know what is the best way to sell things on Etsy. Also, if you know what are the best things to make and sell on Etsy and have the time and effort to promote yourself.
The best time to switch is now!
Try Demo migration and start selling on Etsy with Cart2Cart.
Start free Demo now
What are the most sold items on Etsy? An Overview
Artists, crafters of handmade items, and collectors of vintage products sell on Etsy. According to Statista, the most popular categories among handmade goods in 2022 were home and living with a 25% seller share, followed by art and collectibles, which accounted for 21%, jewelry garnered 15%, and 1% was clothing.
Home and living
Consumer priorities have changed and lifestyles have changed since the pandemic. More people are working from home and want their homes to be comfortable, roomy and joyful.
As a result, items that have seen an increase in search from Etsy customers are funky mirrors, colorful wall art, and, minimalist décor items. Demand for flexible furnishings that can help homeowners to maximize their space, and multi-use products remain high, for instance, bookcases, room dividers, and curtains that can divide a space in two and make it more functional.
Wall decals have become one of the hottest interior decorating trends. People love them because they are an affordable way to transform a drab wall into something special.
Art and collectibles
The list of some of the best selling items on Etsy related to art includes original paintings, especially abstract paintings, art prints, digital art, greeting cards, and stickers.
Original paintings
Etsy has an established buyer base that knows what they are looking for. Artists who can produce quality products that are unique can sell successfully on the platform. Abstract artwork is very popular with visitors, and creators can make an additional income by selling reproductions of their work at a lower price. An additional income stream is possible by having the original designs printed on products.
Handmade cards
Handmade cards are one of the best diy things to sell on Etsy because they don't cost much to make and it's an item that is always in high demand. Today, there are many unique papers, colored pens, stickers, and other embellishments that make it easy and quick to create beautiful personalized cards.
Stickers
Stickers are hugely popular on Etsy. In fact, one of the top ten stores on Etsy is one that sells stickers. People buy them as presents for kids, to make cards, and as removable wall decals. Some shopowners buy them wholesale and sell them online, but you can make your own with the design platform Canva and use a print-on-demand service. You can also design and sell digital stickers.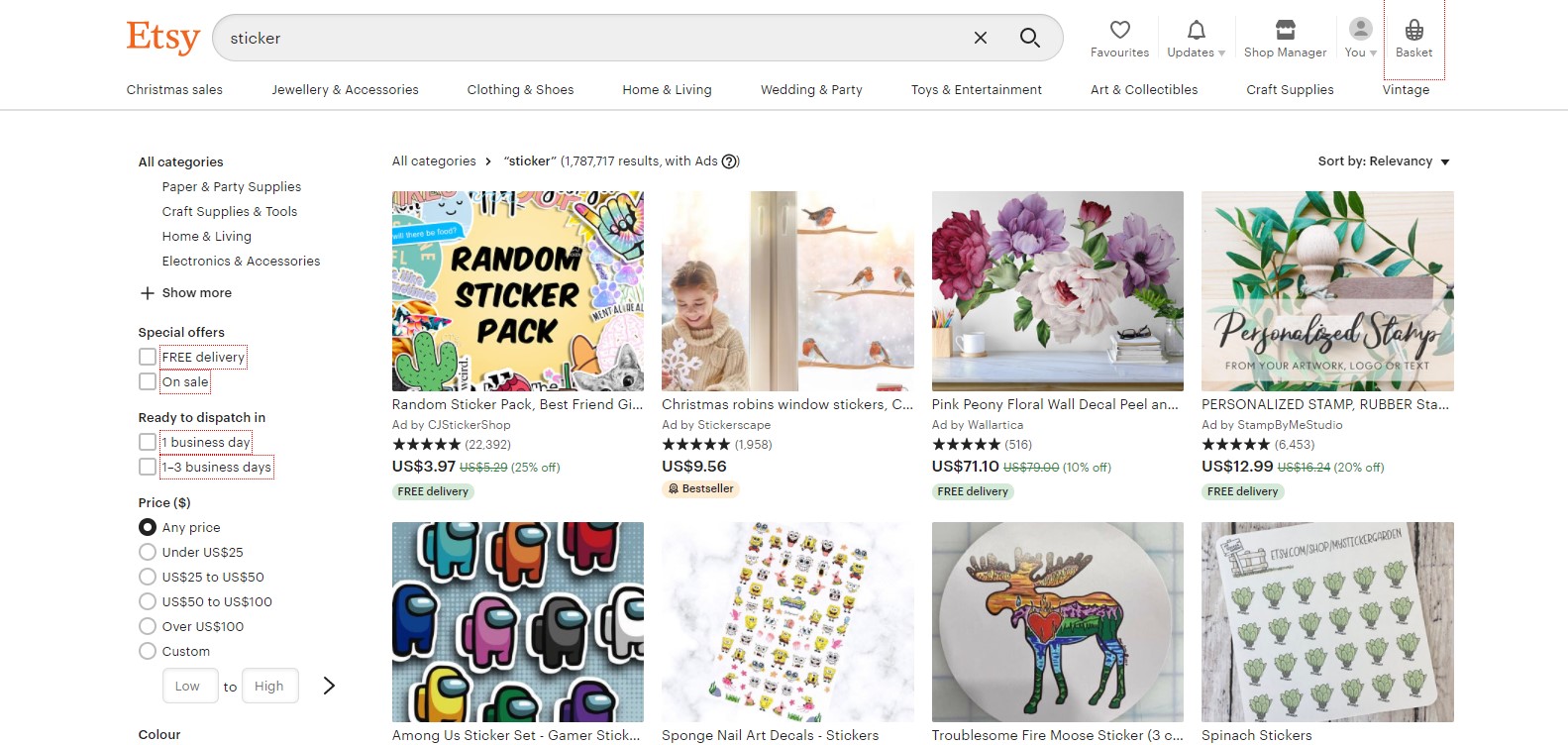 Ready-made craft kits
Crafting is a popular activity and if you can make it easier for people, you will have a winner. Complete kits are some of the best things to sell on Etsy in 2022. They are perfect for teachers and kids or anyone who wants to start making things. Craft kits are one of the most searched-for items on Etsy. Experienced shop owners point out that clear photography of the kits is important so people can see what they can create.
Digital art
There is a huge scope for digital art items that store owners can create. The best digital things to sell on Etsy include cosmetic labels, thank you cards, printable planners, logos, business cards, printable birthday cards and invitations, eBooks, phone wallpapers, and much more.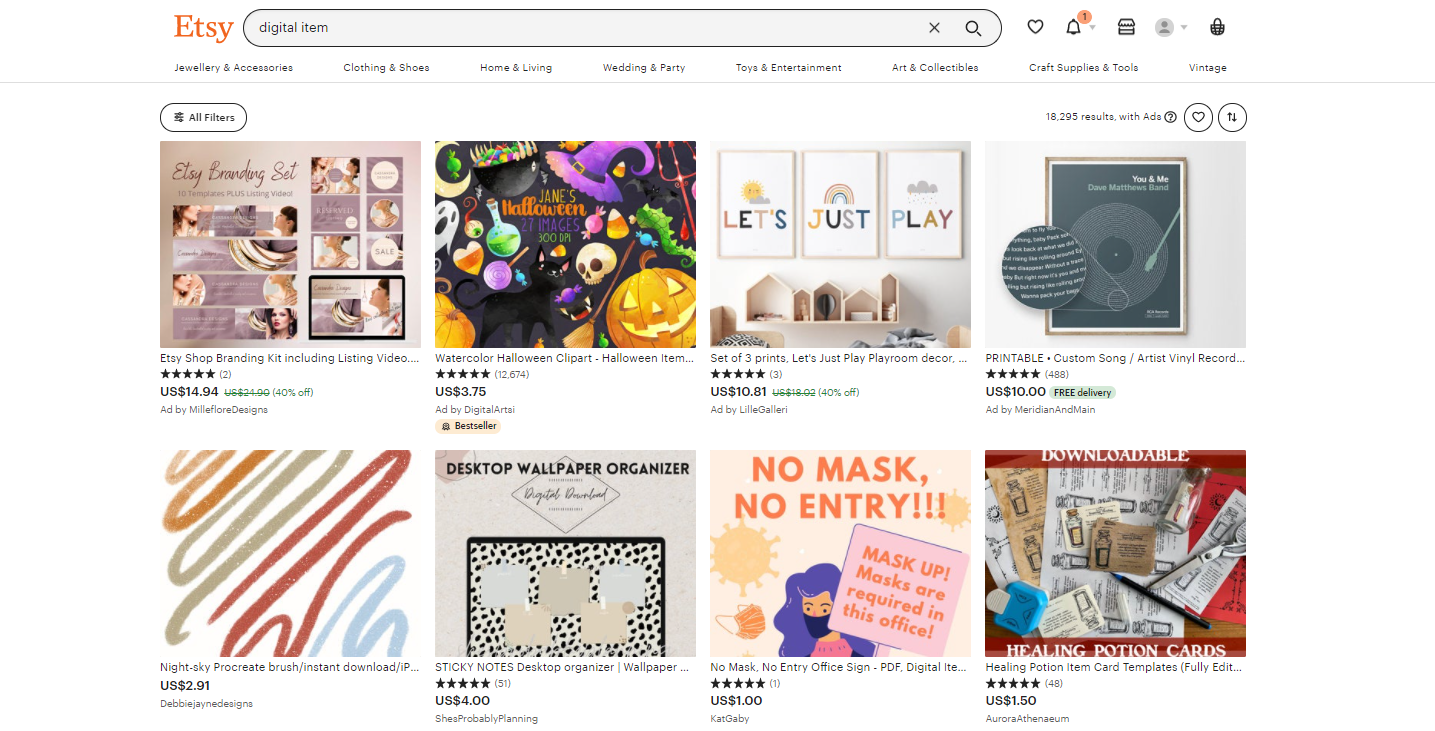 Handmade jewelry
Handmade jewelry is one of the best things to sell on Etsy right now. Jewelry encompasses many different styles, materials, and pieces, so it's possible to come up with something unique. You can specialize in necklaces, earrings, pennants, or bangles and bracelets. Your product must be unique, and of high quality, and remember to take good pictures!
Handmade can vintage clothes
If you can design and sew or knit, or crochet clothes you have a great opportunity to sell your creations on Etsy. However, if you have access to clothes that are 20 years old and older, you can sell your vintage clothes at a higher price. Beautiful photographs that show the clothing item from different angles and how it can be worn help with the sales.
Note: look through the Cart2Cart Blog for useful tips & tricks on how to migrate data across various shopping cart solutions.
In conclusion
Selling on Etsy is worth it because it doesn't cost that much to run a store and there is a wide scope for people who are creative and can put time and effort into their shop. In addition, Etsy offers many resources to help store owners succeed.
Do you need help migrating your store?
A lot of merchants have migrated from other platforms to Etsy or from Etsy to their own website. If you are thinking about migrating your store, Cart2Cart can help you transfer all your store data accurately and securely.