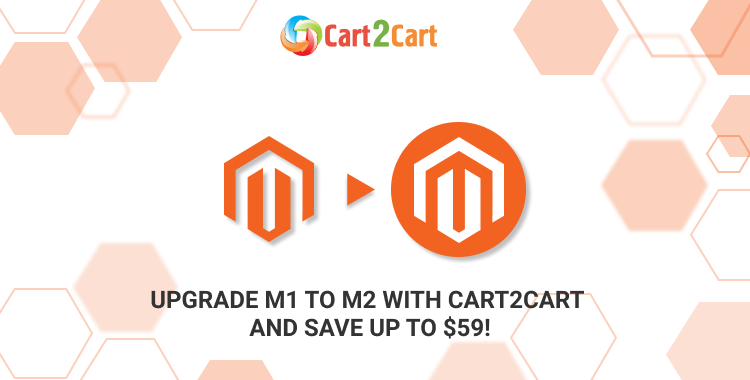 For years, Magento 1 has been home to thousands of online stores. This highly customizable tool became one of the biggest and bossiest players in the eCommerce world. But eventually, all good things come to an end. The company stops supporting all versions of the Magento 1 platform in June 2020.
This announcement hit the newsstands back in 2018. So, all the early birds have probably revamped their stores. And that's great! But what about the night owls, who are still using Magento 1 and can not decide what to do next?
The bad news is that you're running out of time. However, the good is that Cart2Cart is ready to lend you a helping hand together with a nice little bonus:
The most expensive additional migration option of your choice comes for FREE .

Valid through June,30
What do we offer?
Additional options help you expand the migration possibilities and make the switch even more trouble-free. Their choice depends on your specific needs and allows you to migrate order and customer IDs to Magento 2 without any changes; preserve SEO rankings by transferring the SEO URLs and creating 301 redirects; save customers from trouble creating new passwords, etc. The full list of supported options can be found here.
How does it work?
First off, start configuring your Magento 1 to Magento 2 migration. Check out this detailed step-by-step guide. It will definitely help you cope with the whole transition process.
Secondly, once you reach the step with the additional migration options - don't be shy, feel free to pick whichever you prefer.
And lastly - the most pricey option from your list will come at no cost, as a gift from Cart2Cart.
So, don't miss this unique opportunity to level up your Magento store and make it up to date. Perform the free Demo migration today and benefit from it tomorrow!
P.S. In case you wish to migrate from Magento 1 and try something new, check out the list of Magento 1.x alternatives. Our Migration Preview option can help you decide which solution will fit your store best. It's totally free! You can choose any of the listed carts without the need to install it.