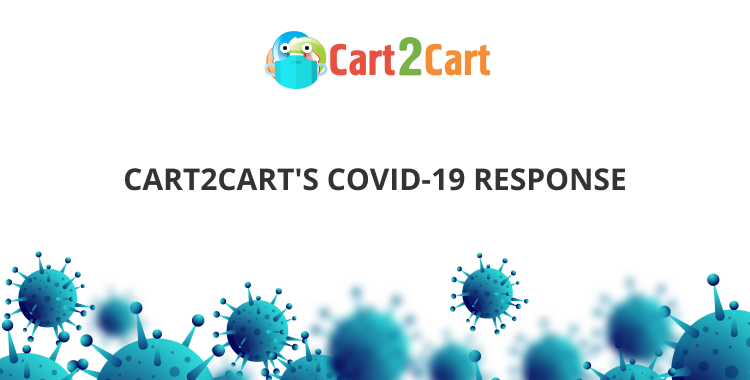 As the coronavirus pandemic continues, businesses are struggling to keep their heads above water, and we realize that merchants are facing lots of unexpected challenges. The world is just literally on hold. No usual activities or daily routine, only numerous restrictions.
We are sure that the virus shouldn't interfere with e-commerce migrations we perform for our customers. Yet, we realize that it is not possible to keep everything under control, and predict all the possible issues, especially now.
So, we've decided to prolong the Migration Insurance period for up to 20 days during this time of fighting COVID-19. Hopefully, it will relieve the stress of being pressed for time and help adapt the migration project to the new remote workflow. This is applicable to all the insurance plans:
 
Basic


Migration Insurance


+9%
Extended


Migration Insurance


+11%
Premium


Migration Insurance


+13%
# of remigrations
+1
+2
+3
Insurance period
14 days (+7 extra days)
28 days (+14 extra days)
80 days (+20 extra days)
What are Migration Insurance Benefits?
You can always restart your migration in case something goes wrong (and now you'll have up to 20 days more for this).
It saves you from unplanned expenses and costs only 9-13% of the initial migration price.
You spend no extra time on contacting our Support Team or other additional remigration payments.
Stay safe, stay home, and take advantage of the prolonged migration insurance periods during the COVID-19 quarantine (valid through August, 31 for all performed migrations with insurance). Remember, it will all eventually end. So, don't pass up the opportunity to transfer your store to a new shopping cart in the best way possible! Start a free Demo now!