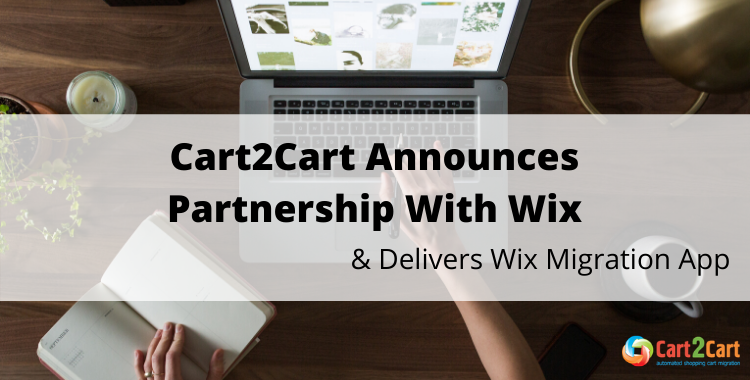 To mark the beginning of our partnership with Wix, we've joined forces to jump-start the highest-quality Wix database migration app available for e-merchants.
Today we're pleased to announce our long-expected alliance with Wix, one of the most popular and talked-about ecommerce website builders. Wix's intuitive interface, customizable drag-and-drop editor, and selection of beautiful and professional templates have earned the trust and loyalty of over 100 million users across 190 countries.
As an official Wix partner, Cart2Cart tries its best to actively contribute to the community by developing new apps. So get ready to meet our newly launched Wix migration opportunity: the Cart2Cart Wix Migration App which allows you to move your store's database to the Wix Stores' eCommerce app in just a few intuitive steps. From now on, e-merchants ready to leave their current platform and switch to Wix can rely on Cart2Cart to get the job done in an automated way.
To be more specific, in addition to the 85+ currently supported platforms, Cart2Cart now allows moving your store's database to Wix as well. To perform the migration, a live Wix Stores app is necessary. The data entities that can be transferred to Wix Stores are products, orders, coupons, etc. The customers aren't migrated, but they can be recreated on Wix using the data from the orders.
So, if you've been looking forward to trying the Wix advantages for your store, the Cart2Cart Wix Migration App will come in handy. To see how your current store will look like on Wix, spend just a few minutes and take advantage of the free demo migration. Launch your Wix migration right now!