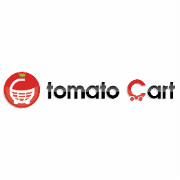 Do you remember the old film "Attack of the Killer Tomatoes!" where crazy tomatoes attacked the city? Well it is probably not the best movie in the world but it reminds the situation that happened with TomatoCart.
Tomatoes from the movie invaded a town and did a lot of mess. So did TomatoCart. The platform entered eCommerce industry as an independent branch of osCommerce 3 and made people talk about and, what is even more important, use it. How did people at Wuxi Elootec Technology got such a prominent result?It's simple, they created a truly professional solution with killer set of features and virtually unlimited customization options.
Basic Info
What is TomatoCart? It is a free open source PHP/MySQL based shopping cart. The platform forked from osCommerce as a separate solution that use Rich Internet Applications (RIAs), web 2.0 and Ajax technology. As a result you get intuitive and desktop-like (similar to standard Windows and Mac interface) admin panel that is very easy to use. TomatoCart is undemanding and lightweight. As a result it can be installed on most of servers and is very fast solution. Built-in basic content management system will help you to publish articles, add FAQs and enable image slides, etc.
Pros
TomatoCart has a wide range of eCommerce features that can help you build a competitive online store. Here are some key aspects:
Store Management. TomatoCart has all the main functions that you will need to run your store. It supports any quantity and types of products. Order and customer management systems will allow you to run your shop effectively. To improve your clients' shopping experience multiple checkout options are available (one-page, standard, guest, etc.).
Payment. TomatoCart shop supports all the major payment processors like PayPal, Nochex, ChronoPay, Google Checkout, Authorize.Net, eWay, Western Union and many other. Credit cards and cash on delivery options are also available.
Localization, Promotion and Statistics. Multiple languages, currencies and tax rates will help you adapt the platform to your specific needs. Various marketing functions like newsletter, coupon codes, discounts, cross-sells, wish lists, SEO friendly URLs, etc., can become a powerful tool to attract customers. And finally the integration with open source web analytics program Piwik will provide you with all the necessary business reports to lead your store in the right direction.
Cons
However, TomatoCart is not a perfect solution and it has some points to think about before establishing an online store:
Lack of Extensions. TomatoCart shopping cart offers a great default set of features but in some cases it is not enough. So, you may need a module or a plugin which would add this specific function. Unfortunately you won't be able to find a lot of them. Of course you may develop something you need on your own or hire someone to do it for you but it will require some extra efforts or budget.
Only Few Shipping Options. TomatoCart in its out of the box edition doesn't support much shipping gateways only USPS.
Bonus tips
At the end of this TomatoCart review we want to offer you some additional advice:
If you consider TomatoCart to start your online business then you should play around with the platform before starting a shop. What may be intuitive and simple for someone may be the opposite for you. And since the platform is totally free it won't cost you anything.
If you have an online store built with another shopping cart but decided to move to TomatoCart make the process simple and fast with Cart2Cart. An online automated service will help you to get all the benefits of TomatoCart in less then a few hours without any programming skills necessary.