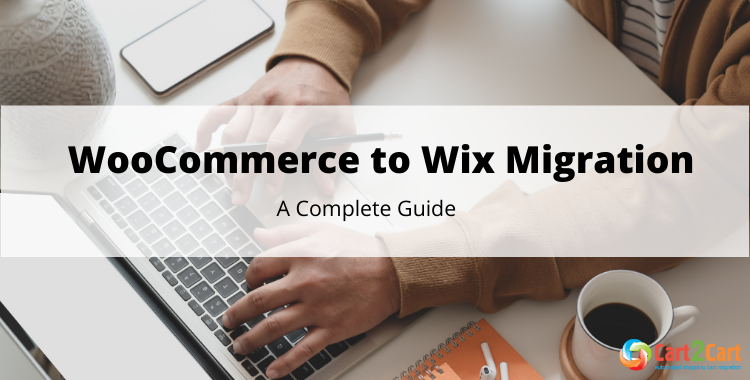 Looking for the best possible way to migrate your store from WooCommerce to Wix? You are in the right place. Read on to find out the main benefits of transferring your online business to the Wix platform. We'll also share some of the handy tips on how to perform the switch fast and trouble-free.
Why Migrate From WooCommerce to Wix?
It usually happens that the most commonly used platform like WooCommerce can be overwhelming for small-scale traders. It requires unreasonably heavy expenses, lots of modifications and features a steep learning curve, etc. And the only way out here is to change it to something cheaper and less complicated.
Over the recent years Wix has become quite popular among eCommerce merchants. Wix Stores eCommerce solution is a perfect fit for small businesses. It offers affordable pricing options and is very user-friendly. Currently, the shopping cart powers 4,59% of the worldwide market share.

What does Wix have to offer?
To get a better understanding of Wix possibilities, let's explore its main benefits.
It's easy-to-use. The platform has a user-oriented dashboard and a beginner-friendly drag-and-drop interface. Thus, setting up a store is simple and requires no special coding skills.
Modernistic designs. Wix offers store owners access to tons of beautifully-looking themes. All the templates are divided into categories according to different spheres of life. It is possible to alter them to fit the unique nature of your store. What's more, the Wix Code allows API customizations and integrations for more advanced users.
Wix App Market. The eCommerce functionality can be enhanced through native and 3rd party apps available at the official App Market. So, if you wish to run ad and marketing campaigns, rank high in search engine results, use multiple payment options, integrate with social media channels, etc., Wix can easily handle all those tasks.
Reasonable price. If you plan to run an eCommerce store on Wix, get ready to pay from $17 to $35 per month. There are 3 Business plans available. They offer a free domain for a year, ad vouchers for marketing the store, unlimited bandwidth, the possibility to connect your domain, etc.
Marketing tools. Wix is a real pro when it comes to SEO and marketing. It has all the in-built tools to improve the store's rankings (6 heading tags, page titles, alt text, meta descriptions, 301 redirects, etc.) and manage all marketing campaigns in one place. Also, the Wix SEO Wiz is a perfect tool for those who wish to improve their site SEO based on the answers to personalized questions.
User assistance. If any store management issues arise, you can contact the Wix help desk via phone, email, and social media channels. Wix Support Center offers its clients lots of useful info make fixes by themselves - extensive documentation, user forums, and FAQs.
Further read: Wix vs WooCommerce: Easy Online Website Builder or Robust eCommerce Plugin - Pros, Cons, Features [2020]
Migration From WooCommerce to Wix: Possible Options
Migration across platforms is quite a complicated task that requires specialized knowledge. Therefore, if you're a tech guru, it is possible to perform a manual data transfer from WooCommerce to Wix. Another way out is to hire a developer or even a web agency to do the job for you. However, this option can be a bit pricey. And last but not least option - make use of an automated migration tool like Cart2Cart. This is the safest and least effort-consuming approach currently available on the market. The tool will help you transfer the data to Wix and afterward you'll be able to configure the store without the developer's assistance.
Why choose Cart2Cart:
The tool is officially recommended by Wix,
Quick and secure data transfer,
The most comprehensive range of transferable data types and extra migration options,
Affordable price starting from $29. Also, you pay only for those data entities that are being moved to Wix,
Free demo migration available,
No current store performance interruption,
24/7 live customer support, etc.
How to Migrate From WooCommerce to Wix: an Automated Approach
For starters, we advise you to watch our video tutorial to get an idea of how an automated migration from WooCommerce to Wix works:
Now, let's take a closer look at the Cart2Cart migration setup steps:
Create a Wix Store
To begin with, you'll need to register a new Wix account. Once done, add eCommerce functionality to your current template to establish Wix Stores: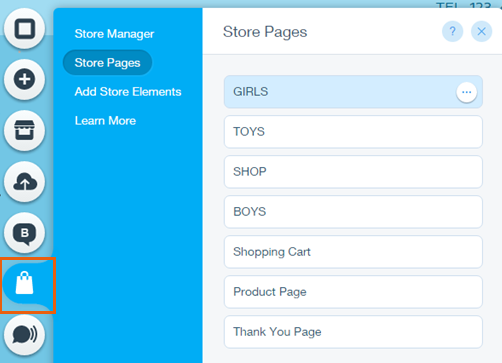 Go to the Editor menu and click the 'Add +' button,
Press Store,
Tap the '+Add to Site' button.
Now, the new "My Stores" button should appear in your Editor menu. Tap on in to begin your Wix journey.
Audit the current WooCommerce store
Check your WooCommerce store: delete all the unnecessary or irrelevant data, update the outdated info, get rid of all the duplicates, etc.
Parameterize the Source and Target Carts
Begin with your Source Cart. Choose WooCommerce from the drop-down list and copy the WordPress admin URL, login and password to the Migration Wizard's corresponding fields.

Next, set Wix as your Target Cart and click the "Install plugin" button to set up the Wix Cart2Cart Migration Module. This will help you to establish a connection between the two stores. Once finished, press the "Choose entities" button.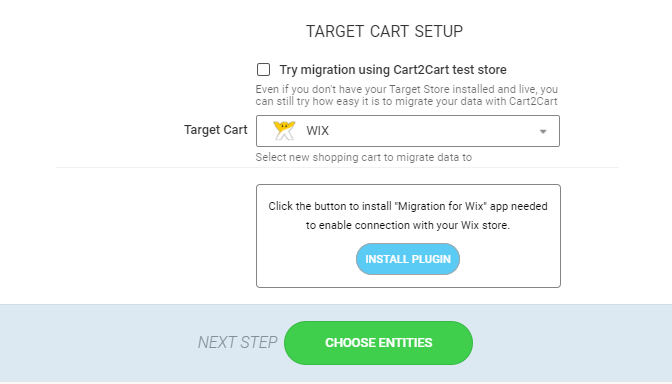 Select the data types to move and extra migration options
You have to specify the data entities you want to migrate from WooCommerce to Wix. Alternatively, you may tick the "Select all" box to move all the store's data available for migration.

It is also possible to choose some of the additional migration options to make the transition run even more smoothly.

Map the data & run a free Demo
Match your WooCommerce order statuses to the ones on the new Wix store.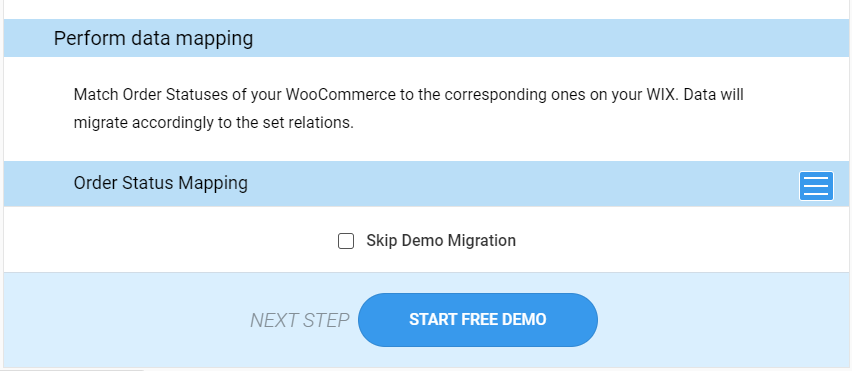 Next, we recommend you to make use of the Demo migration option. You'll get the chance to move a limited number of data entities from WooCommerce to Wix totally free of charge. Also, it's an excellent opportunity to test the service in action. Risk 15 minutes of your time to try!
Begin the Full migration
If you're happy with the Demo migration results, go ahead and launch the Full migration from WooCommerce to Wix. Since Cart2Cart doesn't make an impact on your existing WooCommerce store, you may safely return to your ordinary business activities.
Thinking of switching from WooCommerce to Wix?
Turn to the Cart2Cart and get the job done in a totally automated way!
Migrate now
Migrate From WooCommerce to Wix: Post-Migration Configurations
Once you've received an email notifying that the migration had been successfully completed, spend some time on your new store setup:
Transfer the data that has appeared on your WooCommerce store in the process of migration with the help of the Recent Data Migration service.
Test both front- and backend for common mistakes, try registering a new user, make a test purchase, etc.
Why Migrate to Wix? The Question Answered.
Wrapping up
Store migration requires a lot of planning and is definitely not a one-click affair. You need to weigh all the pros and cons before moving to another solution. If Wix Stores is exactly what you were looking for in an eCommerce cart, no need to wait any longer. Start your WooCommerce to Wix migration today, and we will do our best to turn it into an unforgettable experience in terms of ease and speed.
Still hesitant? Check out how your store will look on a Wix platform in just a few minutes by running our free Demo migration!