Cart2Cart: automated shopping cart migration
Cart2Cart is the world-famous shopping cart migration service which lets you migrate online store's data from/to 80+ e-Commerce platforms automatically with no programming or developer skills needed.
Join us to
Get $100
on Personal Account
What Can You Get as a Partner?
---
With Cart2Cart you can offer your clients not only a shopping cart to establish a store, but also
a service to transfer their database from old store automatically. Such 2-in-1 option is
more attractive, and provides you with competitive advantage.

Extend the Number of Potential Clients
Offer you clients not only an e-commerce solution, but a complex result including the way of migration. Being Cart2Cart partner, this is easily affordable.

Improve Customers' Experience
Make your customers forget about all migration related issues and concentrate only on the store's development. Automated service allows you to migrate all the data or upgrade the shopping cart version with the high level of security and accuracy.

Grow the Business and Increase Revenue
Monitor your business development. Track the conversion rates to your shopping cart, estimate the cost of attracting new customers and clients' migration to your shopping cart, accelerate the business growth and increase the revenue.

Having a set of e-commerce tools, such as the ability to manage inventory, showcase products, set prices, taxes, configure shipping details, tracking orders, setting up payment gateways, etc, is absolutely the fundamentals of a good e-commerce builder

Maximize the profit of your store with experts' assistance. Professional developers, marketers, designers are ready to work on your e-store growing. Move to BigCommerce and find the best of them in the marketplace.

Cart2Cart offers its partners loyalty programs. You can get a discount in accordance with the number of performed migrations. Loyalty program is pretty simple and the discount can be calculated due to the number of migrations to be performed.
What We Can Do For You
---
Speedily transfer everything
Including products, orders, customers, categories, reviews, CMS pages, custom fields, customer passwords and many more related entities automatically.
Guarantee the highest level of security
All information from your e-store is treated with 100% privacy. Be safe and sound with Cart2Cart.
Perform the easiest migration procedure
Forget that time of errors, bugs and interruptions. Benefit from the highest quality of the first-rate service.
Provide immediate response
Any of the migration-related questions will be entirely addressed with the numerous FAQs and 24/7 Customer Service.
Significantly save your time and money
Simply set up the migration by filling in a few forms and launch full-scale data transferring in minutes.
Not affect the performance of your current store
You can keep selling while data transferring with no harm caused to the business revenue.
100,000+ migrations performed
How It Works with Cart2Cart
---
Specify Source and Target
Carts Details
Pick up your current and future platforms from the drop-down menu form and provide both e-shops URLs.
Select Entities to be
Imported
Click on the entities you want to transfer to the new e-shop and choose additional options to enhance migration process.
Lauch Free Demo
Migration
Perform Free Demo migration to get the result in 30 minutes. Continue with the Full Migration.
How Much Bigcommerce Import is Going to Cost?
---
What Our Customers Say
---
...it works perfectly...
This is the second time I've used Cart2Cart to perform a change of store platform and it works perfectly. First time from Magento to WooCommerce and now to Shopify. Customer service are very helpful and prompt to solve your queries. Highly recommended!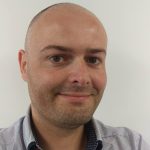 ...Great Solution!...
Great Solution! Excellent Support team which helped to migrate my store data from Magento to Bigcommerce in no time. Cart2Cart developed a custom solution to which helped me to Migrate my Blog Data too. I will surely use their service on my upcoming projects.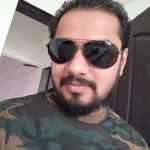 ...Very user friendly...
This is the best software! Very user friendly, I have used a few times and works right the first time. Clients count on the transfer of information going smoothly, and Cart2Cart definitely delivers.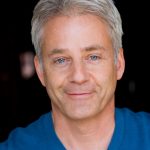 ...Thank you, thank you!...
Absolutely first class! This is the second time we have used their services and I have nothing but good words to say. Thank you, thank you! I have no hesitation in recommending them to anyone (and no, I'm not affiliated with them in any way and would be happy to discuss our experience)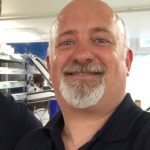 ...Perfect execution...
Perfect execution. We converted from WooCommerce to bigcommerce with no problems. All products info and photo were transferred. It only took three days from start to finish but we were a fairly small project.