Partner with Cart2Cart and Expand Your Business Horizons
Grow Your Business and Revenue via Partnership with #1 Automated Shopping Cart Migration Service
Shopping Cart
Vendor Partners
Migration Service
Partners
Who We Are Looking For
---
We are looking to establish a partnership with ecommerce market professionals who deeply understand their customers' needs,
strive to deliver the best possible solutions to them and want to expand their range of services.
Way to Leverage Partnership with Cart2Cart
---

Migrate stores for your customers
Use Cart2Cart for fast store data migration with a special Partner discount
Showcase your services to thousands of Cart2Cart customers
who need help setting up their newly-migrated stores
Cart2Cart Partners with the Leading Ecommerce Solutions
---
see all
You're a shopping cart vendor and would like your platform to be featured here?
Send your request and we'll get back to you shortly.
Migration Service Partner Program
---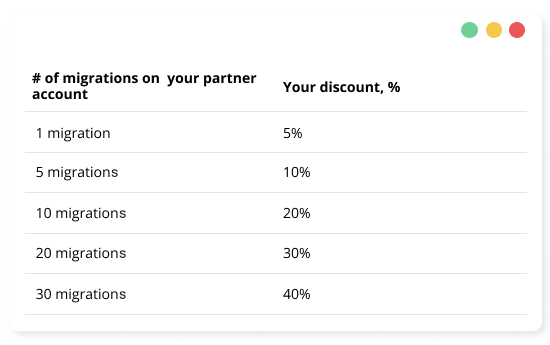 Migration Service Partner Program
Who is it for? Ecommerce service agencies, ecommerce focused freelancer web developers and designers, hosting providers.
How It Works?
You perform store data migrations for your customers
Or, you receive coupon codes for your customers to use for migration with Cart2Cart (typically popular among hosting providers)
You get a discount which grows with the number of migrations from your account
Cart2Cart ensures highest priority assistance for you as a Partner
Benefits of Referral Partnership Program
Cut down on staff hours and complete migration projects faster
Expand the number of ecommerce platforms you work with to 85+
Get an opportunity to scale your business
Gain a solid competitive advantage by providing extra services
Become a partner
Have an extensive audience and would like to grow your revenue?
Join Cart2Cart Affiliate Program and get 20% commission for each migration referred by you.
Our Partners' Success Stories
---
Your service works well and it was easy to estimate the cost so we can quote to our clients. Cart2Cart's made the process painless and the client was very happy with the outcome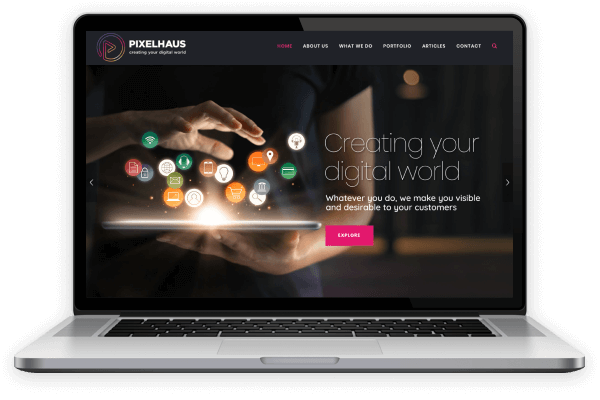 Having the ability to get a quick estimate for our clients on the pricing, and to have the guarantee of the transfer saves my team a lot of time and helps the client's project move along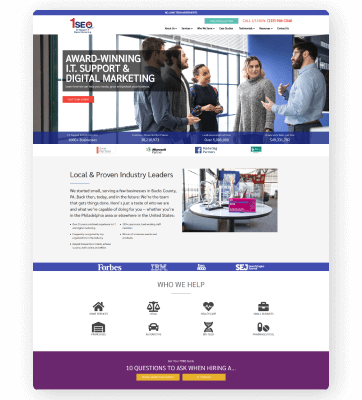 Frequently Asked Questions
---
I provide freelance shopping cart migration, development, customization service. Is there an option to become your partner?
Yes, you can use Cart2Cart service to migrate information from customer's current shopping cart to a desirable one. To become our official partner you have to make at least one Cart2Cart migration.
Why should I list my company on your web site?
Having your company listed in Cart2Cart Migration Partners section will help you reach target audience and get leads from potential customers.
How do you provide the contact between company and merchants? Will you be a mediator?
Merchants will contact you directly for the services they need. Your company/services will be recommended at different stages of migration process which require different services. It's possible to select shopping cart platform by listing in the appropriate category, but not by the type of inquiries that you receive. You will establish direct contacts with customers.
How much does it cost to list my company on your web site?
It's free for qualified service providers. Please check Service Provider Agreement meets the requirements.
The terms of agreement may change in the future, however the option will remain free for service providers who have registered earlier.
What exactly do I need to do to get listed on your Cart2Cart Migration partners page?
 Please, follow this simple steps:
Read and accept Service Provider Agreement
Submit partnership request
Add your company information in appropriate category in Migration Partners section at Cart2Cart website
You can list your company in more than 1 category, just make sure you have appropriate skills/resources.
How much work can you bring my way?
It's impossible to provide estimates at this moment, however here are few factors to get maximum results from your listing at Cart2Cart: 
Add complete and detailed information in proper category
Upload quality company introduction
Respond quickly to customer inquiries