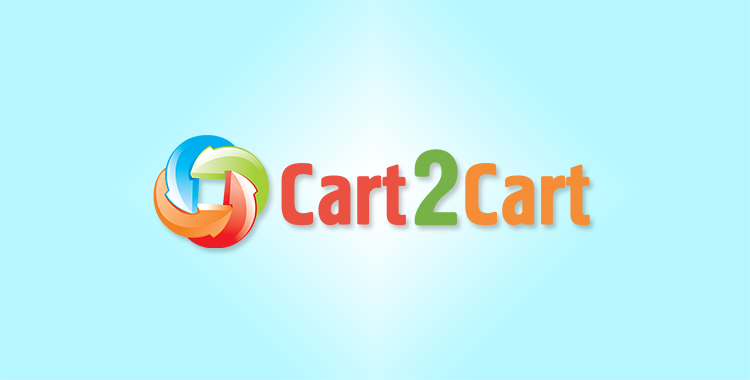 Cart2Cart is a service developed to optimize shopping cart data migration. It offers many options to satisfy user requirements and provide more migration benefits. We ensure service security and data migration accuracy. However, no one wants to make a blind bargain. That is why, customers can use Demo migration to get acquainted with a service.
Demo is actually a demonstration, aimed to show basic service functionality. You can set up the service, see how it works with limited number of items, and make sure it is suitable to your needs. In fact, you will perform a "reduced" trial version of full data migration.
Basic Terms of Demo Migration:
Demo migration is totally free.
Demo allows to migrate limited number of entities (up to 10 products/customers/orders).
The whole process will take you 10-30 minutes.
Demo migration performance is not necessary but highly advisable.
Now, let's move on to more detailed description of Demo migration procedure.
How It Works?
Cart2Cart Demo migration is not performed separately, as a trial version of software. It is actually a step of Migration Wizard. To perform it you should prepare for migration in advance. Take these easy steps:
Register Cart2Cart account. You can not setup Demo migration if you are not a registered user. The registration takes only a couple of minutes. You can also login faster using Google or Facebook account. So, we don't ask for much.
You should have both stores you want to migrate to and from, installed and available online, otherwise Demo migration will not be performed.
To start Demo migration, you should select the entities you want to migrate, map languages and currencies.
Cart2Cart provides the choice for the customers, enabling them to skip Demo migration. It is for the users who are confident about the results, have already tried a service, or for some other reasons are uneager to perform Demo. However, we strongly recommend to perform Demo migration. It helps to check if your cart settings are compatible with the service, and if data will be transferred properly.
The results of Demo can be seen right on your target store. If you are satisfied with results, you can proceed to full migration. If Demo helped you to detect some issues, contact Cart2Cart Support Team and we will help you fix them before setting full migration.
Note! You shouldn't close your browser window when Demo migration is in progress. It won't take much time and cause inconveniences. You can minimize your browser window to work on something else until the Demo migration is complete.
How Much Does It Take?
In terms of finances - nothing! Demo migration is performed for absolutely FREE so that you didn't pay for a service before you tried it. You can fund your account after you've checked Demo migration results and are ready to performed full migration.
In terms of time - it takes only a couple of minutes to perform demo migration. Approximate time of demo migration is 10-30 minutes. Our aim is to provide you with fastest data migration and save your valuable time for some more important business tasks. The service is fast and moves only 10 items, so it will be complete in a blink of an eye.
What Are the Benefits?
Performing Demo migration doesn't require a lot of time and efforts providing much benefits instead.
You get acquainted with service functionality.
You make sure if everything is ready for Full Migration.
You see the migration results on target store, so you know what you will pay for.
If any issues evolve, they are fixed before Full migration takes place, so you don't worry about migration success.
How to Start Demo?
Look for the button Start Free Demo now or the corresponding links. As soon as you click on Free demo you will be directed to the registration page. As it was told above, you will have to register an account first, and then proceed to the Demo migration. We took care to make the process as intuitive as possible. So don't hesitate, and Start Free Demo migration right now!