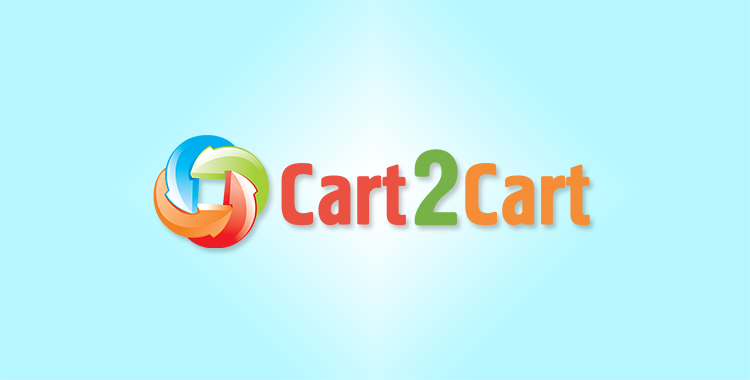 Are you looking for a best shopping cart solution to start an online business? Already read a dozen of shopping cart reviews and still can't choose a software that would meet all your needs? Actually, it's not a surprise that you got stuck at this point, currently the market can offer over 350 of platforms and make a right decision can become a serious puzzle. We've decided to make up a checklist of 100 must have qualities of a perfect shopping cart.
Well, for now we have only 50 key points. Let's complete the list together - real-life merchants, shopping cart developers and anyone who is interested in eCommerce. Feel free to comment this article and we will update the text with your suggestions. Finally we hope to create a list that will help online entrepreneurs to choose a perfect shopping cart for their business.
Store Management
Let's start from the basics. Despite what cart you are most interested in (hosted, licensed, open source, etc.) each of them has to feature the following store management opportunities:
1. Simple installation - it's well known that hosted carts like Shopify or BigCommerce are extremely easy to set up. Nonetheless, some of open source solutions can also boast of straightforward installation process (OpenCart, CS-Cart, etc.)
2. Intuitive administrative panel - it has to be easy in everyday operational processes. You have to be able to find and use any necessary tool in a few seconds.
3. Design - feature-rich cart will give you three ways to establish storefront look: use one of free/paid templates, create your own theme from a scratch, modify already existing skin in both user-friendly (WYSIWYG editor) and technical (HTML, CSS files access) ways.
4. Inbuilt CMS capabilities - this option allows to manage various content and add some really useful pages:
5. Thank you page.
6. Blog.
7. FAQs.
8. Forum and many other.
5. Multi-store - provides an opportunity to run several different shops from one admin pane.
6. Multi-vendor - this option allows to establish several admin areas protected with passwords within one admin panel. As a result different vendors can sell their goods using one shopping cart installation without being dependant on each other (use their own products, pricing, shipping, etc.)
Product Management
Product is a key point of any store. So, make sure you have all the necessary tools to make it attractive and desirable:
7. No quantity restriction - if you are planning to have a webshop with a dozen of items to sell than this point may not be a crucial one. However, think of situation when your store gets successful and you need an opportunity to sell more goods, but your current platform offers this opportunity only with the highest pricing plan that you don't really want to purchase. It is not a desperate situation since you can easily perform store migration to another cart with Cart2Cart. But wouldn't it be easier to take care about this scenario in advance and establish your shop using more scalable solution?
8. Support any product type - physical (apparel, furniture, electronics, etc.) and downloadable (music, e-books, movies and other).
9. Product settings - make sure that your cart allows to set up:
10. Product options.
11. Product variants.
12. Product attributes and other configurations.
13. Image Management - keep in mind that your customers cannot really touch or see a product as in a brick and mortar store. In order to compensate this inconvenience it's highly recommended your shopping cart provides you with opportunity to upload big and high quality images. Moreover, make sure your platform supports all the following tools:
14. Image zoom.
15. Thumbnails.
16. Multiple images per product, etc.
17. Product reviews and ratings - online shoppers trust other buyers opinion. Moreover, it will positively affect your store SEO.
Customer Experience
Another important point on the route to creating a profitable webshop is a positive customer experience. If your clients like your store they will most likely come back and even tell their friends about the shop. Which shopping cart features can improve your customer's experience? Here are some of the most important ones:
18. Great navigation - layered and well-structured navigation will simplify your shop browsing thus moving your clients towards a purchase.
19. Payment gateways - it is always a good idea to offer your clients more than one option to pay. Some of the most popular payment modules include : PayPal, 2Checkout, Google Checkout, Klarna and other. Anyway, make sure that your cart:
20. process credit cards;
21. accept checks;
22. offers suitable payment option for your region.
23. Shipping - the same rule as with payment gateways: the more you have the better it is. Some of the most widespread and popular options include UPS, FedEX, USPS, etc. Another important features:
24. free shipping;
25. shipping suitable for your region.
26. Simple checkout - please note, this option doesn't refer to one-step checkout (even though it may be a very beneficial feature). It discusses a user-friendly and straightforward checkout that can be done in one, three, or even five steps. Just make sure it is not cluttered and complicated.
27. Localization - if you are going to sell abroad you have to make sure your site is suitable for international customers (multiple languages, taxes, etc).
28. Loyalty program - always make discounts or offer other benefits for your loyal customers.
Here are some other important instruments that are called to improve your customers shopping experience:
29. Wish list.
30. Gift certificates.
31. Related products.
Order Management
This set of tools aims to simplify your order processing and give your customers an opportunity to track the delivery process. Here are some of must-have instruments:
32. Order tracking.
33. Order history.
34. Opportunity to generate and print invoices.
35. Opportunity to view, edit or create orders from admin zone.
Marketing and SEO
Another important point about any Internet store is an ability to attract people. This can be reached by establishing a promo campaign or having high rankings at popular search engines like Google. All this can be easily done if your shopping cart features the following opportunities:
36. SEO friendly URLs.
37. Auto generated sitemap.
38. Affiliate program.
39. Newsletter.
40. Discount coupon codes.
Other important features include possibility to reach your clients via multiple platforms and devices:
41. Mobile optimized store.
42. Opportunity to distribute products through various marketplaces and social networks, like eBay, Amazon and Facebook.
Business Analytics
What are the best selling products and what are the key traffic sources of your store? To answer these and many other questions a good shopping cart will give you at least two options:
43. Inbuilt report system and
44. Integration with third party analytics system (for example, Google Analytics).
Security and Support
The most important things to consider while talking about these two points include :
45. PCI compliance.
46. SSL support.
47. Professional technical support.
48. Solid and well-structured documentation.
49. Community forums.
And the last but not the least:
50. Extensions - most of shopping carts has all the necessary tools to start selling online. However, your business may require some specific features that are not available by default. In this case modules, add-ons and other components that can add necessary functionality may become a serious argument for choosing a shopping cart.
That's it for now. We are looking forward to hear your ideas and include them into the article!