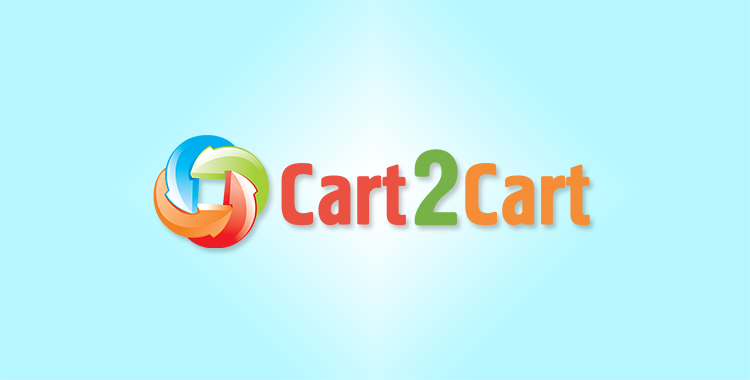 There is probably no need to explain how competitive eCommerce industry is today and how difficult is for shopping cart vendors to keep afloat. That's why it is important not only to develop their own solution, but find other ways to make it competitive and attract potential customers. The cooperation with Cart2Cart can offer you such opportunity. Let's consider ways you can benefit from Cart2Cart partnership, extending your business prospects.
Extend Market
Currently you provide customers with eCommerce solution only. Your shopping cart, whether it is downloadable or hosted, allows to establish new online store. However, merchants who already run stores on other eCommerce platforms, will not probably belong to your target audience. Unless you give them an opportunity to change shopping cart easily. Offering automated migration to your shopping cart, you will extend the number of potential customers considerably. With Cart2Cart you will be able to offer not only eCommerce platform, but a complex solution which will have competitive advantage on the market.
Improve Customer Experience
Encouraging your potential clients to migrate from their old shopping cart to your cart you will be able to guarantee high level of security and accuracy. It will help you win the reputation of reliable shopping cart provider. Your customers will appreciate the easy replatforming process. Cart2Cart automated migration will allow them to move products, customers and orders easily and with no store downtime. You may also use Cart2Cart as an alternative way of shopping cart upgrade, as it allows to migrate data from older version of shopping cart to a new one flawlessly. All-in-all your customers will forget about migration issues and concentrate on their store development with your eCommerce solution.
Optimize Business Development
Becoming Cart2Cart Partner will provide you opportunities to monitor your business development. You will be able to:
track the conversion rates to your shopping cart
estimate the cost of attracting new customers
estimate the cost of customers migrations to your shopping cart.
Cart2Cart partnership program will help you considerably accelerate your business growth and gain more revenue.
Get More Perks
Along with vast migration opportunities you will benefit from other aspects of Cart2Cart functionality.
High security standards with store migrations performed on Amazon EC servers and via safe SSL connection to store database.
Constant service improvement. Cart2Cart extends functionality with more options and features. So you will benefit from new migration opportunities that you will be able to offer to your customers as additional opportunities.
Professional technical support which is always ready to answer your questions and provide consultations on data transfer.
Vast experience in eCommerce industry with more than 11 000 of successful migration and support of different types of shopping cart software.
Interested in Partnership Program?
Our terms of partnership program are mutually beneficial as we strive to establish effective cooperation with shopping cart vendors. It is easy to join Cart2Cart partnership program. All you have to do is:
Get familiar with terms of our Offer for Partners.
Register as a partner filling the Request Form with appropriate information.
Perform 5 full migrations with Cart2Cart.
Receive discount coupon and start making profit.
If you have other questions or issues to discuss, you are welcome to contact us directly at business [at] shopping-cart-migration [dot] com