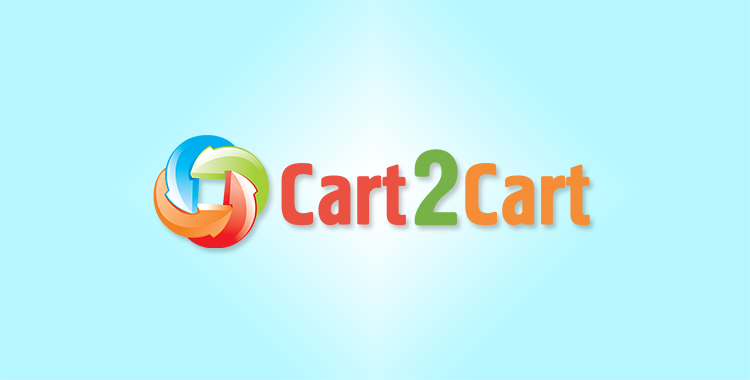 The popularity of hosted shopping carts is growing and merchants face the dilemma - hosted or open source? To make the right decision you should be aware of principal difference between two platforms. Let's check how familiar you are with hosted shopping carts, and get the real state of things. Read the following statements, decide whether they are true or false, and then check if you were right...



1. There is no difference between hosted and SaaS solutions.
False
Though sometimes the terms are used interchangeably, these types of shopping carts have differences. Hosted shopping cart is a software that is the same as the application run on your own infrastructure, however it works on a third-party server, provided by the company. At the same time, SaaS is a platform that serves multiple customers on a single software instance. Such applications are scalable, easier to manage by host and configure for users.
2. Hosted shopping carts are only for small businesses
False
With the functionality most hosted shopping carts offer they can be used effectively not only for small but for middle size businesses as well. It is true, however, that they are not powerful enough to handle large businesses because of functionality limitations. For example, BigCommerce has limitations of staff logins. Minimal pricing plan allows selling only 100 products. Shopify has limitations of file storage and also allows only 100 products in minimal pricing package. Magento Go limits admin accounts storage, allows only 3 multiple languages. Also the bandwidth and catalogue SKUs number are limited.
3. Hosted shopping carts are less flexible than open-source solutions.
True
Hosted shopping carts do not allow access to source code, so that limits customization opportunities greatly. However, at the same time open source licensed shopping carts may lock access into specific templates and design themes. On the other hand, hosted platforms allow high level of design flexibility.
4. Hosted shopping carts are more secure than open source solutions
True
Free shopping carts have open source code meaning that every community member can make code modifications.This accelerates platform development but makes shopping cart vulnerable to hack attacks. In these terms hosted shopping carts are more secure. You do not have to pay additionally for SSL and take other security measures. Security issues are handled by hosted shopping cart provider. Usually, hosted platforms are PCI/PA-DSS certified.
5. All hosted platforms have similar functionality
False
Of course, hosted platforms share standard eCommerce features, and have many similarities in functionality. However, a short review of hosted platforms features will show you that shopping carts have both similar and distinctive features.
BigCommerce platform

Distinctive feature: SEO. Speaking about most SEO friendly shopping carts, BigCommerce is second to none. It offers advanced SEO tools SEO-optimized themes, SEO friendly URLs, automatically generated sitemaps helping to get on top of SE rankings. Other peculiarities of platform: written in PHP, using LAMP, conversion tools with wish lists, product reviews, one-page checkout, marketing tools with gift certificates, save abandoned carts, automated email marketing, drag and drop feature, live demo page.
Volusion shopping cart

Distinctive feature: Usability. Volusion is the most experienced shopping cart on eCommerce market with 40,000+ stores established on it. It also offers the cheapest payment plan with $15 monthly fee and 14 days free trial. Other cart peculiarities include : written in ASP.NET, Windows based, one page checkout feature, 100% CISP/PCI compliant, vZoom resizing feature, automatic software version update.
Shopify cart

Distinctive feature: Design. The peculiarity of the platform is rich design capabilities. It offers 100+ professional design themes and allows unique design creation. Your storefront look can be changed via WYSIWYG editor and modifiable HTML/CSS files. Other specific features: Ruby on Rails framework, drag and drop feature, full-fledged CMS, xml sitemap engine, automated backups.
3DCart cart

Distinctive feature: Marketing tools. 3DCart is popular for the richest set of marketing tools which include affiliate program, gift registry, gift certificates, e-mail-a-friend referral system which helps you to involve your customers in sharing info about your products. Other peculiarities of 3DCart are smart category, 3D zoom, drag and drop feature, Quick Edit bar.
Magento Go platform

Distinctive feature: Rich functionality. No wonder that Magento Go has adopted the rich functionality of Magento shopping cart. It offers features you won't find with other platforms like full page caching, enhanced catalog and content management system, multiple store views, persistent shopping cart feature, product configurations. What's more, Magento Go doesn't limit the set of available features with any pricing plan. Other peculiarities of platform are: built on Zend framework using entity-attribute-value database model, customer engagement tools with product comparisons and wish lists, ability to control meta data, unlimited product options with bundles, grouped products, configurable products and layered browsing.
When the myths are dispelled and the realities revealed, you get the full picture of hosted shopping carts market. You can estimate the benefits and decide whether such type of platforms can make input in your eCommerce development. If so, you can choose one of the above listed hosted shopping carts and get the advantages of the newly established store.