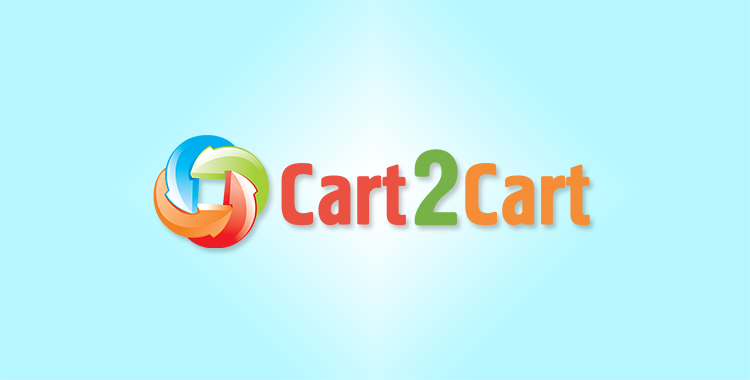 Sooner or later any merchant faces the issue of business growth. Store development itself is not a trouble, of course, but it can result in some further difficulties such as lack of shopping cart functionality. If the platform can no longer handle the amount of your traffic and commodity circulation, the need to change the shopping cart is obvious. And then you come up with a question - how to do it properly, without risk to your store functionality, and maximum effectively.
If you decide to deliver the migration task to a company or freelance developer, you will not face the troubles of store migration, however you will not be able to control the process and you will spend a pretty penny for such service. That's why merchants pluck up courage and decide to transfer the store on their own. This is followed by a common scenario.
Manual Data Transfer
Suppose you have a web store with 150 categories and 1800 products with additional attributes, descriptions and product images. You've chosen a platform with better functionality than your current one, downloaded and installed it. Now you will need to transfer all data - categories, attributes, customer info, orders and images to the fresh installation.
How much it will take you to manually move the database?
First you need to create product categories, category descriptions, and add attributes. Then, you have to create every product from a scratch adding short and long descriptions, attributes, assign products to manufacturers, categories and add corresponding images. Now, let's make a simple calculation.
To create and describe a category you will require at least 3 minutes.Then, for 150 categories it will take you about 450 minutes (or 7.5 hours).
To add products you will have to fill in the information concerning product name, ID, manufacturer, short and long descriptions, price, attributes, tags, category. For each product you'll spend about 2 minutes minimum, and for 1800 products it makes 3600 minutes (60 hours or 2.5 days).
All in all you will have to spend minimum 3 days to transfer all your data from old store to a new one (not given time for eating, sleeping, and doing other tasks).
You can accelerate the migration process using .csv import/export options. However they are not available with all platforms and don't prevent from errors while data transfer. That is why, an automated data migration should be considered.
Automated Shopping Cart Migration
The age of automation increases popularity of technologies and services which aim to make your life easier and your routine tasks optimized. Automation is an essential part of eCommerce, and now it is available for the task of shopping cart data migration. With the automated migration service you will be able to move all the data you need from one store to another and get a bunch of benefits:
1. Time economy Remember the calculation of time you will spend for manual migration? And it is only if everything goes properly, otherwise you will spend even more time to fix errors after migration. You will avoid such troubles using Cart2Cart. The data migration will be performed automatically in a few hours, which you can dedicate to something else.
2. No store downtime Cart2Cart provides 100% store uptime. While the migration is performed, your current store functions without any problems and customers can make purchases without noticing any changes. As soon as the migration is complete, you can check a new store, redirect customers and close the old one.
3. 24/7 service availability The benefit of an automated service is that the task is performed with your minimal involvement and excludes human factor. You can launch the service at any time you want and from any part of the world, without waiting for a response. It also excludes the delays and errors connected with human factors (employees vacation, limited working hours, personal circumstances, etc.)
4. No technical skills required Due to the automated migration service you don't have to deal with any programming tasks. Even software installation is not required. You set the Migration Wizard which leads you through migration steps, giving hints which information you have to provide and what to do next. It is very convenient and minimizes any risk of mistake.
5. No risk of data loss/duplication While migrating manually you can miss some data or copy it twice, and the more items you have the bigger is the risk of inaccurate data transfer. The automated service helps you prevent such errors. It connects directly to your store database and copies the necessary items to the new database. It excludes the risk of data duplication or loss.
6. Calculations in advance One more advantage of the service is that you can plan your time and financial spending. Cart2Cart offers Migration Estimator to calculate price of migration depending on the number of items and types of carts. Also according to these factors, the approximate time of migration can be estimated. It helps to spending extra time and money on data transfer.
As you can see, manual migration has only one benefit - it is free. However, the money you save don't worth the time and efforts you will spend, so the benefit is not obvious eventually. On the other hand, automating the shopping cart migration you will be able to make it effortless, accurate and risk free. What is your choice?