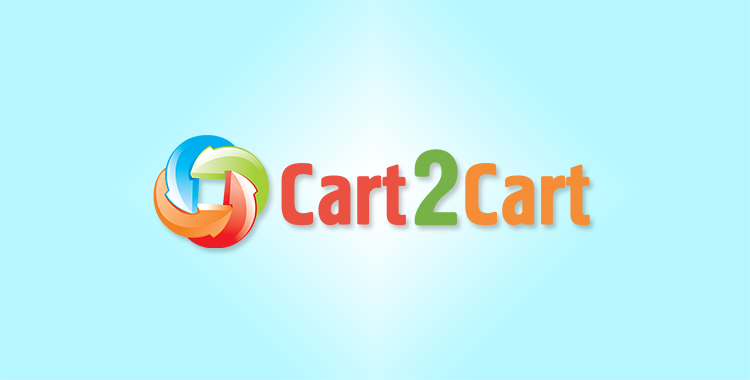 Hosting providing companies nowadays face the issues of increased competition and higher customers demands. Most are seeking for the solution to grow your business revenue and meet the new service standards. The reasonable solution is to broaden range of partnership and benefit from new opportunities. In this case automated data migration service may be of use for you. Let's consider cases when hosting companies can effectively cooperate with shopping cart migration service Cart2Cart.
Extend your Business
For the companies who provide only hosting space, Cart2Cart will give a chance to extend the range of provided services. You will be able to take a niche of eCommerce hosting, offering customers certain eCommerce solutions. Choosing your hosting company customer will not have to bother about the issue of store establishment. With the service you will be able to migrate his store to a new shopping cart. Thus, you will attract more potential customers who seek for the all-in-one eCommerce service.
Add More Options
In case you already support certain eCommerce solutions, migration service can help you increase the number of carts. You will provide customers with wider selection of shopping carts they may choose for migration. With Cart2Cart you will be able to offer migration to 45+ popular shopping carts, with older and new versions. Increasing the number of supported carts you are more likely to meet even the most sophisticated customer demands. We will make this range even wider as we constantly improve our functionality and add new features.
Optimize Platform Support
Let's consider the case if you provide hosting space for eCommerce platforms along with maintenance services. Then Cart2Cart may not only help you with shopping cart data transfer. Using the service you can avoid complicated upgrade processes. Moving store to a new cart installation will make the procedure easier and risk free. You may use the option of multistore migration for such platform as magento for example. Also the service gives an opportunity to migrate only new entities, transfer entities from dump, and migrate data to a csv format. So, automating the routine tasks you will be able to optimize your work with any platform.
Along with wide migration opportunities, Cart2Cart can offer a lot of benefits you will definitely enjoy.
Reliable Partnership with a company who has years of successful experience in eCommerce industry.
Secure Data Transfer. All migrations are performed on secure Amazon EC servers. SSL connection is used to ensure safe access to store databases. Security policy confirms company's high security standards.
Free Technical Support. Responsive Support managers provide you with any information concerning data transfer and recommendations on migration performance. Qualified technical engineers are ready to guide you through migration process and validate migration results.
Constant Updates and Development. The service always tries to keep up with the rapid growth of eCommerce industry standards. Being our partner you will benefit from constant service improvements, new platforms support and additional migration options.
How to Become Partner
We offer partnership to hosting companies as we understand that such cooperation can be mutually beneficial. If you want to become a partner, you should first make at least one store migration to test service functionality. For more details on partnership program, please check Offer for Partners.
To join partnership program fill in the Request Form providing your personal information and company details. To discuss the terms of cooperation or specific business requirements you may contact us directly.