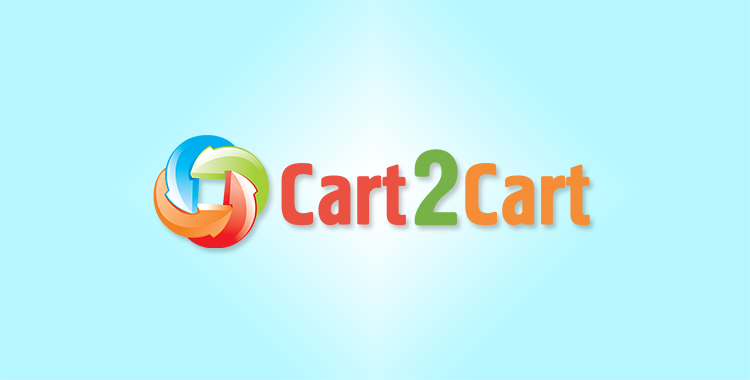 The predictions for the eCommerce development in 2013 are quite optimistiс. The rapid growth of the industry promises wider opportunities for business growth, and more severe competition respectively. Online customers' tastes become more elaborate. Proper service and in-time delivery will not be enough to make them return again. So the merchants should be more inventive to meet the requirements. To keep up with the times and not be forced out by competitors, get familiar with future eCommerce trends. Get ready to be flexible as 2013 will obviously rock the online business world.
Trend 1: Touch Commerce
Mobile Commerce is rapidly growing over the last 5 years. mCommerce is close to catch up with eCommerce in terms of profits and popularity among customers. In today's dynamic world touch devices are inevitable time-savers. The store can be accessed from anywhere you go and the purchase is several touches away. Isn't it convenient?
By 2016 tablet use is expected to exceed computer use. For now we can say that weekend tablet use is more frequent than desktop. "Sofa shopping" as it is called is especially popular on Sunday and dinner time, when customers are outside or reluctant to turn on computers. The average order value for tablet devices is said to be $123. So it will be considerable advantage for merchants to cover this industry niche.
Tips: Adjust your eCommerce site to specific tablet requirements. It is recommended to develop separate iPad site to avoid discrepancy between existing site and its mobile version. After establishing mobile store constantly monitor your loading time.
Trend 2: Location-based services
Location-based services are the program level services which provide geolocation and time data control functionality. The main advantages are:
an opportunity to identify frequent customers
advertising and promotion by word-of-mouth, as customers can share information with their friends
Mobile location-based services can help you reach the customers anywhere they are and provide them with updated information about your stock. You can respond to the customers request dynamically at the time they need it.
Social LBS will give customers an opportunity to share your product information on social networks and thus provide you with effective marketing tool. Winning social market will attract more target audience to your store.
Tips: WIth the help of in-store LBS you can send special offers and inform about updates. The information will be spread faster than you can do it with any mailing system. Moreover, people are more responsive to the recommendations from people they know and trust. So, the offer will reach customers exactly when they need it.
Trend 3: Personalization
Personalization is also the trend which appears to satisfy the elaborate demands of customers. The rule is pretty simple - the more realistic and interactive shopping experience is provided, the more customers are attracted. Merchant should provide customers with the technology that enables easy browsing, product view from different perspectives, easy checkout and convenient payment options. The shopping experience should be as close to real as possible.
Personalization can also be implemented with personal customer accounts, answers to frequently asked questions, purchase history. For example, if the customer is visiting your site for the second time, a search result page can show several previously viewed items, which is personalized for each customer.
Tips: There is nothing revolutionary new, indeed. Provide your customers with easy navigation process, specific product recommendations and product reviews. It is also recommended to show your customers cross-sells and not upsells. That is more beneficial for the customer and will help you gain their loyalty.
Also be as available as possible. Provide contact details and different communication channels. Personalization means that you establish connection with customers and they see a person behind the online store. Nowadays, buyers are more responsive to receiving notifications on special offers or discounts. Provide relevant information via email newsletters or text messages to keep your customers up-to-date.
Trend 4: Curated Commerce
The modern eCommerce growth is so rapid that customers get confused in the amount of various stores, companies and brands. It is hard to compete and not be forced out, not to mention the challenge newcomers have to face. That is why eCommerce 2013 will be segmented around specific niches. It will help to streamline your efforts on specific target audience according to customer demographics, or profiles. Therefore, store owners can help customers filter unnecessary products, provide them with easier and more effective search. Learning the market and offering customers what they really need will save their time and convert them from random visitors to regular customers.
Tips: Find the niche in your online business. Offer unique service for specific customer community, or provide discounts for certain target audience. you are unlikely to succeed selling everything to everyone. Targeting narrow audience you will provide better user experience.
Trend 5: Hosted eCommerce solutions
Hosted shopping platforms has gained much popularity recently and continue to win a market. The reasons for that are numerous: provided web hosting and maintenance, constant updates, easy cart installation and management, available support and high security level. It is especially convenient for beginners and non-technical users who want to avoid development issues and deliver it to service providers. Hosted solutions make the store launch quick and easy. Moreover, the shopping carts don't require much investment and allow free trial periods.
Tips: Hosted shopping carts like BigCommerce platform, Shopify cart, 3DCart and Volusion cart are in the top of modern eCommerce solutions. They developed rapidly in 2012 and continue to grow. Magento shopping platform also offers hosted version with same rich functionality, but for small scale businesses. Taking a closer look at this type of shopping carts, you may find a lot of benefits for your store development.
Trend 6: High Quality Content
The merchants have already realised the importance of unique content. First of all it prevents you from being penalized by search engines. Lot's of online business owners have felt Google trends on their own back and will not risk to loose rankings again. Moreover, unique product descriptions will attract new customers and keep the returning ones.
Tips: Do not underestimate the importance of high quality content. Consumers will not lose interest in your site if you provide them with updated relevant information. Video content promises to be popular in 2013 and beneficial in terms of SEO.
Trend 7: Social Media
Social media is not an innovative trend in eCommerce with numerous merchants using social networks for specific purposes already in 2012. However, the use of social media promises to become more advanced in 2013 turning to legitimized marketing tool. The social media in such case may be used to provide specific marketing campaign, increase brand reputation, attract customers and shorten sales cycle.
Tips: Develop social media marketing strategy. You can gain more traffic by answering product specific questions. With SMM you can track orders, spread product information, get related complaints, comments and feedback. All this information should be addressed and processed by you or someone responsible for contacts with community. Talking to people worldwide and, what is more, hearing them will provide you with strong connections, reliable clients and fresh ideas on business improvement.
As the proverb goes, forewarned is forearmed. Knowing the predictions and trends for the upcoming year you can start building your online business strategy right now. Hopefully, eCommerce of 2013 will open new horizons for you. And with the help of Cart2Cart you will grab all the opportunities. Easy and accurate automated shopping cart migration is a trend which never goes out of fashion.