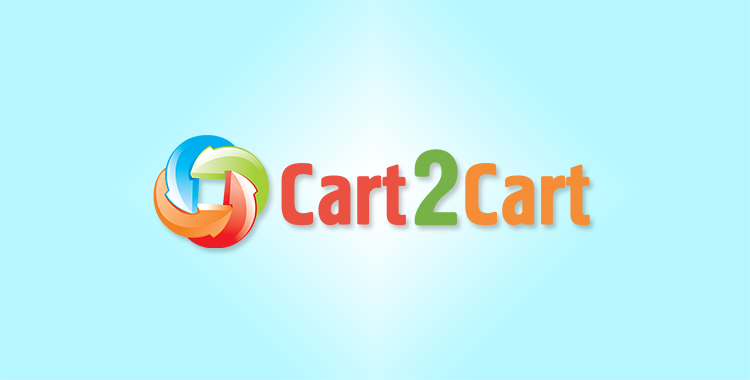 The year 2012 comes to the end. Holidays are ahead. So now it is time to summarize trends and achievements and make conclusions for the next year business strategies. First of all, let's recall what have online merchants learnt/faced in eCommerce of 2012.
Google Trends and SEO
This year Google became more strict in ranking websites. Such SEO trends as Google Panda and Google Fresh penalized a lot of vendors for low quality content and improper linking. So, site unique content became Number 1 slogan for online store owners. However, the lesson learnt is that the unique product descriptions help to kill two birds with one stone - solve SEO issues with duplicate content and make store more competitive among customers. Also a good recommendation for the merchants to keep in mind is to place best-selling products on homepage, enable cross selling and publish product reviews from customers. Hopefully, in the next year online store owner will not neglect SE rules and will be more cautious with site optimization.
Mobile Commerce
In 2012 mobile commerce started to gain momentum rapidly. According to eCommerce experts the revenues of mobile commerce are expected to grow to $31 billion by 2016. These are just predictions but m-commerce is undoubtedly a new word in online trading and the merchants should not underestimate it. Especially when lots of platforms appear with mobile commerce features out-of-box. It is recommended to optimize storefront look to be properly displayed on the mobile device. The navigation should be very intuitive as mobile search is more dynamic than electronic. Mobile users want to find the information fast meanwhile have more limited opportunities for that in comparison with laptop or desktop users.
Site Navigation and Checkout
The more competitive eCommerce is, the more efforts should the merchants make to attract customers to their store and provide them with best shopping experience. New solution for this issue is optimized navigation. Search feature integrated in the store can help the customers to correct misspelling and guide them to what they are looking for.
Advanced checkout is also the thing that can make your store more preferable among buyers. One-page checkout feature became an innovative trend to look for in eCommerce platform as it can help to economize time, simplify checkout process and avoid customers confusion.
Now, let's move to the rating of shopping carts which managed to please online store owners the most in 2012.
Magento is Number 1 as Usual
Magento shopping cart keeps leading positions with no other platform that can outfoot it in functionality. It constantly adds innovative features. This year Magento users were especially glad to find Ajax powered Product Wishlist, the quick Product View Slider, Grid/List Product Views, jQuery powered Zoomer Effect. Magento multi-store support is what always attracts merchants as the management of several stores from one admin panel makes the platform beneficial for all types of business. Magento 2.0 release is impatiently awaited. What surprises is the unconditional leader preparing for its devoted customers? The 2013 will probably reveal the mystery.
Vice Leader PrestaShop
Not far behind Magento is PrestaShop platform. In 2012 appeared new release of PrestaShop 1.5 which evoked a lot of hype. Though some bugs occurred at first, they fade away with introduction of new features. Multi-store support was most long awaited option that attracted a stream of merchants to PrestaShop. What's more, After-Sales service tool gave the opportunity to receive feedback from customers on store's admin panel. It helps to respond customers dynamically and establish connection with your buyers. PrestaShop also continues improving and successfully competing with other open-source solutions.
BigCommerce - Breakthrough of the Year
Unfortunately, 2012 was the last year of Interspire cart functionality. It stopped maintenance allowing its customers to move on to a more functional and innovative shopping cart. A little rebranding, change of logo, innovative homepage design - and you are welcome to BigCommerce shopping cart. The creative team of developers took care of everything you need for effective store management - from attractive design themes to intuitive admin panel. The platform is a hosted solution (meaning "not free") offering 15 days of free trial. Anyway, BigCommerce company managed to make shop owners believe in their slogan - the shopping cart is "everything you need to create a successful online store".
Audience Award Goes to Shopify
Shopify cart has won the reputation of "neighbourhood platform" with its user friendly admin panel. It strives to be both simple in management and advanced in functionality. It offers flexible design opportunities with over 100 templates and ability to control design creation via HTML and CSS. Realising the high security requirements of users the company provides Level 1 PCI compliant shopping cart. 30 day free trial allows not only to get acquainted but establish friendly relations with the cart. No doubt - Shopify has everything to achieve it's main aim - help you launch store immediately.
So, we've mentioned mainly all the lessons and achievements of 2012. The year was quite productive in terms of eCommerce development, brought a lot of innovations and kindled even more competition among industry leaders. Take it into consideration and make proper conclusions to make your store management of 2013 even more profitable.
Remember, cart migration is something which never goes out of fashion. If you need to transfer store data to any of the beneficial eCommerce solutions it can be done at any time of the year with Cart2Cart. Just register an account and see how easy and accurate data transfer can be. Finish the year 2012 with Cart2Cart and start the new one with eCommerce success.