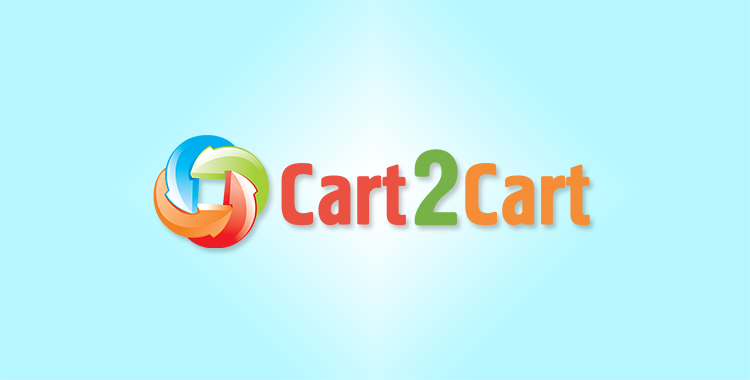 UxDesign.SmashingMagazine.com offers a number of tips that will help you to design an excellent checkout process:
Don't require registration to shop. Your customers are here to shop, not fill out forms. Make sure that the registration is done during the checkout process and not before - and certainly not before a visitor places goods into their shopping basket. Sign-up forms are barriers because they take effort and time to fill in. By moving these barriers further down the line you increase the chance of your visitors becoming paying customers. This is because they've already spent time shopping so they're less likely to stop now and waste that initial involvement. If that barrier is placed right at the beginning however, they might just walk away. Think of it as holding the door to your store open for your customers to come in.
Inform customers if the item is available. Be clear about the availability of the items and inform your customers about the stock levels. If an item isn't available, don't take your potential customer through several steps just for them to discover that they can't actually buy it right away. Don't just display stock levels on product pages either, show them right on the search results page. Additionally, if an item is out of stock right but will be available at a later date, offer a pre-order option so those people who aren't worried about getting it right away can still make the purchase.
Allow your customers to easily modify the orders. Everyone makes mistakes. People put the wrong goods into their shopping basket or change their mind. Make sure you don't frustrate your potential customers during the checkout process by making things easy to modify. If someone wants to remove an item or items from their cart, don't force them to enter the zero amount; instead, provide a "remove" link that will delete a product from the cart and ensure order modification is quick and easy.
Provide a progress indicator. Checking out is usually a multi-step process. This means the customer will have to navigate several pages before the order is complete. To make this process usable be sure to add a progress indicator that says exactly at what stage of the checkout process the customer is right now and how long there is left to go — i.e. list all the steps. Knowing where you are in the topography of the site or process will give your users a sense of control, which is important from a usability perspective. Also, knowing what stages are yet to come will eliminate any confusion — i.e. they will know when they get to the last step. This will makes it easier to click through as you know you can still modify or cancel the order at any of the stages before that.
Keep the checkout interface simple. The checkout process is different to the rest of the browsing experience on your site. During this process your customers aren't shopping — they're making the purchase. This means all the browsing controls are redundant here and would only distract your customers from the task at hand. Eliminate these unnecessary elements — e.g. product category links, top products, latest offers, and so on — to keep the interface simple. Provide a "return to shopping" link in case the customer wants to go back and buy something else. Additionally, ensure all the buttons that point to the next step in the process are large and prominent so they're not missed.
Send out a confirmation email. Your customer may have checked out and placed their order, but the process isn't yet complete. Send out a confirmation email with the details of their order and a delivery estimate. The order details will be helpful as they'll allow your customers to verify that they've ordered the right things. If there's a mistake, they should be able to log back in and modify their order before it has been shipped. Simple mistakes like choosing the wrong size or color will happen, so make the shopping experience easy and supportive for your customers.
If you follow these basic tips you will provide customers with user-friendly checkout process. To increase your conversion even more you can follow advice from KissMetrics.com that were published at their official blog:
Add checkout buttons to the top and bottom of the page - The less time that customers have to spend looking for them, the sooner they'll take action.
Include credit card logos and security seals - Let shoppers know your site is a secure, trusted place to do business.
Give users the option to continue shopping from the checkout page - They may have forgotten something, and there's nothing worse than hitting the back button and finding that all your cart details have vanished.
Include order number and contact info for any questions - Let customers know how they can reach you by phone and email. Not everyone wants to (or knows how to) use live chat functionality, and if for some reason it isn't staffed, having email and phone contact details on the same page can prevent carts from being abandoned due to unanswered questions.
Provide multiple shipping and payment methods - Let the user decide how quickly they want to receive their order. Likewise, not everyone wants to bother with dragging out their wallet (or purse) to find their credit card. You'll likely convert more online shoppers by using online payment services like Paypal or Google Checkout.
If you need specific information, tell them why - Customers are more likely to share information (like date of birth or their phone number) if you tell them why you need it. Just be sure that you truly DO need that information and it isn't just a "nice to have" piece to bulk up your lead database.
However, sometimes it may be difficult to apply all the tips above simply because your shopping cart doesn't provide appropriate functions. For instance, some platforms don't offer one-page checkout. So, you may need to change your cart in order to get better solution that will allow you to boost your sales and increase your profit. In this case simply use Cart2Cart an automated migration service that allows you quickly and accurately move your data from one shopping cart to another. To get all the benefits of a desirable platform just register an account and make your dream store come true.