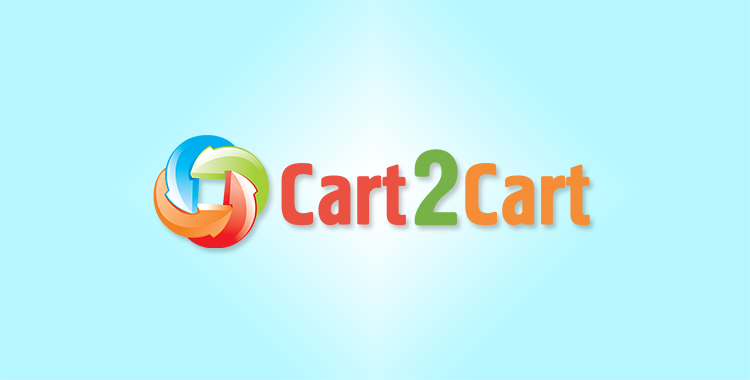 The Choice for Conservatives
The Mercedes-Benz W123 of nowadays eCommerce industry is definitely the osCommerce platform. The design may seem old fashioned and the functionality is basic. However, osCommerce (like Mercedes) has the solid reputation in the industry and years of successful eCommerce experience. Due to this fact lots of people remain loyal to the solution, in spite of the other new platforms constantly appear. With osCommerce you will not spend much on "fuel" however will require some "driving" skills to manage the store properly. The admin panel is straightforward offering such opportunities as report generation, invoice, backup tools and packing slips. Thus, classics is not the worst option. However, the main drawbacks are also obvious. As buying a car without alarm is not quite secure for a driver, so the osCommerce cart without inbuilt way to password protect your back office may be an issue for a merchant. The cart may be slow in terms of customization, but as the proverb goes - slow and steady wins the race.
Get Yourself Business Class
Huge business owners often choose classy and presentable cars. And there's a number of reasons for that. The design of the car inspires confidence. The brand speaks for itself, as the quality is proved by years of experience and customer loyalty. The car is fast, secure and definitely comfortable. Speaking about eCommerce the analogy is definitely Magento shopping cart. It is the leader of industry with a huge community of developers and customers. Magento is constantly updated and improved. With magnificent design themes and multiple features it can attract more customers and make your business profitable. However, as in the case with the car, it's not easy in maintenance. It is also resource consuming. If you are not an experienced "driver" you are most likely to hire a chauffeur - programmer, to help you develop your Magento shop. However, with multiple store management and modification opportunities you will be always ahead.
Drive with Comfort
French brands are known for combination of good taste and functionality. It concerns both - technology and eCommerce. French shopping cart PrestaShop is for those who like to travel with comfort. The platform is user-friendly so there will be no troubles with software installation and store setup. Moreover, it has a straightforward admin panel. It's as simple as driving Citroen C4 Coupe with automatic transmission. It offers rich functionality as well, but it's not complicated in customization and management which is a huge benefit for eCommerce beginners. Though PrestaShop platform can't boast of extensive number of modules and lacks scalability it can help you drive your store on success road.
Fast and Furious
For those who like both attractive design and speedy solution there are lots of eCommerce innovation. One of the fastest growing platforms is BigCommerce. They offer advanced features to "sell more online". Moreover, they offer attractive brand new design and numerous marketing tools. BigCommerce store allows the merchant to choose from a range of pre-designed available templates. Your store will have a smooth launch and high acceleration speed, like Bugatti Veyron. However, BigCommerce is a commercial solution, so you have to be ready to invest. As a new platform, BigCommerce doesn't have such wide choice of modules to add and extend functionality. But it's developing fast and is a promising eCommerce solution, so you will definitely benefit from fast "ride".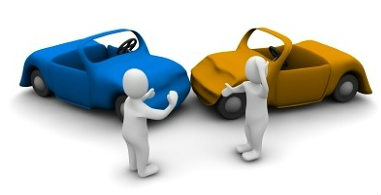 Rely on Brand Name
When you think about General Motors, you think about high class service, years of successful experience, worldwide popularity and brand names like Chevrolet, Opel, Cadillac, Buick. Likewise, when you think about Joomla you think about one of the most reliable Content Management System with multiple opportunities and platforms such as VirtueMart, AceShop, JooCart. For now, VirtueMart shopping cart is the most popular Joomla component. For those who are used to work with Joomla VirtueMart installation and management will present no difficulties. The platform is quite flexible and can be adjusted to different business needs. No special technical skills are required to manage a store, and constant improvements make the cart customer attractive. VirtueMart is sometimes claimed to lack SEO friendliness, and such innovative features as one page checkout but it's the reliable vehicle for long-term journeys.
Ready to Get New Wheels?
The choice is not simple as each of the reviewed carts has it's own benefits. So you have to decide on the priorities - comfortable management, presentable look, advanced functionality, etc. Try to get test drive, which is possible with free carts or trial versions of commercial solutions. And when you are ready to change your old "wheels" to new - just use Cart2Cart migration service. It will make your data transfer smooth and simple. You can try FREE Demo Migration to ensure service quality. All you need to do is to register Cart2Cart account, grab your database and go to an exciting trip.