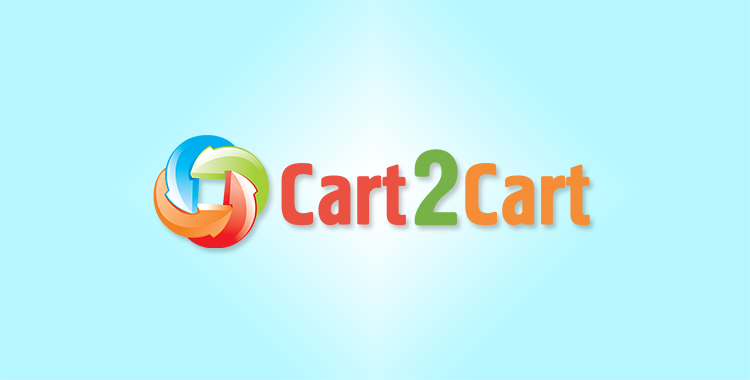 Established sites also run as much risk of failing as new start-ups, with technology accelerating at a record rate and the market expanding to offer a larger selection than ever before.
Whether you are a new business or an established one, it is worth taking these points on board and making sure you don't fail with any of the following common mistakes.
Confuse your customer with complicated delivery
A method of shopping that has become a lot more common in e-commerce is tab-comparison. This is where the customer will open a variety of sites for the product they are looking for in new tabs from various sites and assess the pro's and con's for each one. Things the customer will factor in include customer support reputation, price, environmental responsibility (to a degree) and delivery cost. If a customer can't figure out how much it will cost them straight away, they are likely to just close the tab and make their shop elsewhere. Free delivery is a growing trend many successful sites are adopting to take the headache away from the customer. It can't be ignored, it's becoming the norm.
Action point: If you can, offer free delivery across all products and make up the ground elsewhere. If you can't, make delivery costs clear and visible.
Require registration before checkout
This goes without saying really, but many sites still enforce registration before a customer can make a purchase. Let them into the cart, let them see their total price and don't force them to make an account before making their purchase. It is great for your demographics and marketing to existing customers, but the amount of customers you will lose from the frustration of having to register is just not worth it.
Action point: Remove any barriers in your checkout process such as compulsory registration. Give users the option to register later, perhaps with a simple "enter a password here if you would like to register an account" as part of the final checkout process. Keep it simple, with the customer's e-mail address as the username.
Keep quiet about stock levels
If you don't show your stock levels, or claim to stock items that are in fact unavailable, not only could you be incompliant with distance selling regulations, but you'll earn yourself a bad reputation.
Action Point: Ensure that your site displays stock levels. This can either be detailed or more commonly, just a few simple indicators such as "In Stock", "Expected 2-3 weeks" or "Out of stock" – if out of stock, remember to try and leave an indication for when it will be back in stock and display an enquiry button so users can get in contact if they need to. Additionally, you may want to allow users to leave their e-mail address so you can notify them when it is back in stock.
Prevent a customer from getting in contact
Occasionally customers just want to pick up the phone to ask about a product or receive support and guidance. Sometimes phone numbers or contact details can be hidden away and this can lead to a very frustrated customer.
Action Point: Place your primary method of contact (usually phone) clearly visible on every page of the site, ideally in the header. Additionally, you could setup a knowledge base to reduce the number of support enquiries you receive.
Sticking to a category based navigation
The traditional way e-commerce sites were developed is now a thing of the past. No long does a user have to sieve through hundreds of categories to find what they want! Filtered navigation is an essential and established way for finding what you want. If you don't use a filter based navigation system, then you are severely falling behind the competition.
Switch to a filter based system immediately. This isn't an easy task, but essential for surviving the competition.
Don't keep the user informed
Users like to know what is going on with their order. Ensure correspondence throughout the order and delivery processes and you will maintain good customer loyalty. Let them know their order has successfully been received, when it has been dispatched and then follow up after the estimated delivery date to verify that everything went smoothly (you could use this opportunity to obtain reviews, feedback and upsell).
Action Point: Build a system that allows the user to view their order status online, as well as receive e-mail notifications throughout the process.
Litter your site with banners
A good e-commerce site should be usable, simple and not draw attention away from the primary methods of navigation. Use a couple of banners or hero images by all means, but don't over-power the user with more than they can see at a glance. When you walk into a shop, you expect to see well-presented items, not banners crammed into every available space.
Action Point: Reduce the banners you have on your site, ensuring you only focus on the products that you really want to push. Use Search Engine Optimisation to optimise other products, as well as other methods such as upselling, related products and featured products. Use hero images that look aesthetically pleasing.
Store, transmit or process card details yourself (PCI-DSS Compliancy)
Unless you use a third party payment provider (such as Sage Pay) , one of the very few off the shelf packages that are fully (PA-DSS) PCI compliant (accompanied by PCI compliant hosting) or outsource development that goes through the rigorous PA-DSS audits (which can cost tens of thousands) then I doubt your e-commerce site is PCI compliant. This didn't affect any businesses as much in the past, but as of 1st July 2010 PCI compliancy is now mandatory and anyone not compliant can undergo a PCI audit which can cost enough to make you bankrupt, or have your full card processing capabilities revoked. Credit card fraud loss will be offset on to the business responsible for leaking the card details. This could have some serious implications on your business, from being fined hundreds of thousands to all card processing abilities being revoked.
Action Point: Do not store, transmit or process ANY card details yourself unless you are 100% sure you are PCI compliant. If you aren't too sure if you are or aren't PCI compliant and don't use a third party payment provider, then it is more than likely you are not. Do this immediately.
Ignore social media
In today's modern internet, social media is the revolution of marketing. Monitor Twitter, Facebook and other social media sites for feedback. Particularly, setup search terms for your company or some of your top products and listen out for particularly bad feedback. Set the record straight and you may turn an angry customer (usually from a simple misunderstanding) to a happy one!
Action Point: Setup a listening post for social media sites and monitor search terms for your company name and its top selling products. Try to be as helpful as possible and never react with strong/argumentative defence if the feedback is negative.
Don't invest in Online Marketing
Whether it is basic search engine optimisation such as making sure the product title is in the title and H1 tags, or full pay-per-click advertising, it is worth investing in online marketing to even survive being recognised amongst your competitors. With so many e-commerce businesses out there, you need to make sure your company comes out consistently top of the rankings.
Action Point: Invest in Online Marketing. Do the research (search around on Google, plus there will be a few articles on my blog). If you are still a bit confused, outsource the Online Marketing work to someone that really knows what they are talking about for the best results!
P.S.: And one more advice for you not to fail in eCommerce. If your shopping cart doesn't satisfy your needs, prevents you from developing business and is the reason of low traffic, you can migrate to another one easily. With Cart2Cart the shopping cart data migration is easy and flawless. Don't hesitate any longer! Register Cart2Cart account and migrate to a more beneficial solution right now!