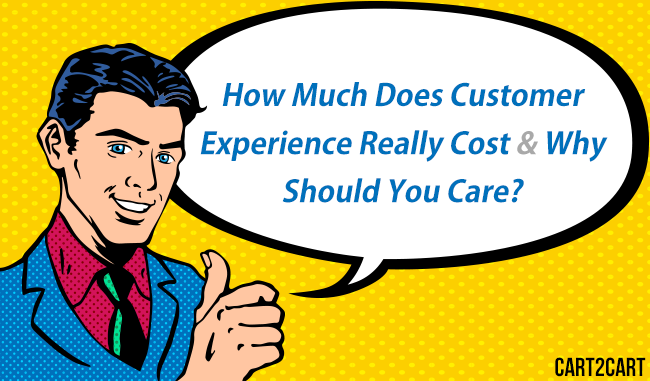 Have you ever thought about the unbelievable quantity of all types of goods and services around us? It's hard to imagine how on Earth emerging businesses manage to survive the competition and break through to the clients, and those companies that have been around for some time already - to stay afloat. Well, there are different strategies and tactics that actually help pursue the same goals - retain the existing customers and attract new ones in order to grow the revenue.
This is easier said than done, as entrepreneurs meet solid obstacles on their way. Standing out of the crowd by offering exclusive product is tough as most of the ideas have already been implemented by others. Beating the competitors' prices can drive new clients to a business, but there's a risk of ending up at a financial loss.
The infographic made by Sprinklr, a company specializing in social media management, that we offer to your attention in this post, shows another way of reaching your business goals that has a strong potential nowadays. Basically, it suggests that in 92% of cases customers are dissatisfied with the business experiences received, while businesses believe this number to be just 20%. This huge discrepancy means that each company has a great opportunity to win customers' affection by providing them with the best experience ever.
It may involve certain investments, but according to the research, the gains are worth it: customers are not only ready to pay more if they feel the care, but also share the positive experience with friends, which leads to a yearly growth in profits. However, as the saying goes, 'It's better to see once than to hear a hundred times', so check out the infographic for more useful information on why customer experience should not be treated lightly.

So, looks like the key things to do is start using social media (if you aren't already doing so) to engage into active communication with your clients, be always ready to handle their requests through social media channels in the shortest time possible, work out an effective strategy of dealing with negative comments and do your best to learn more about your customers' needs, tastes and demands to ensure they are met and even exceeded. Be sure, you're doomed to succeed with all these efforts!