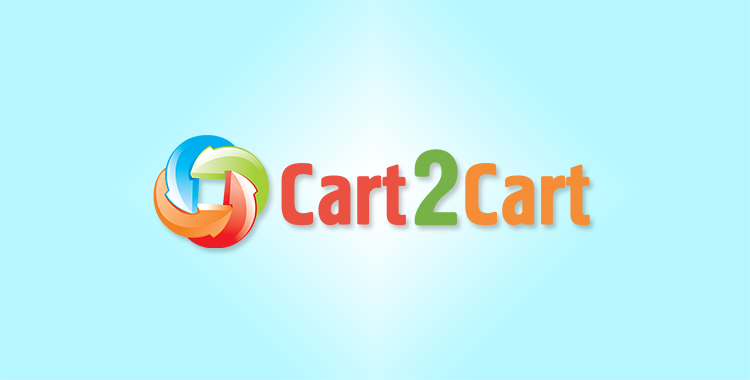 The online shopping cart is one of the great divides between "brick-and-mortar" stores and a virtual environment. Let's face it: you probably wouldn't leave a half-full cart sitting in the middle of the aisle at Bed, Bath & Beyond. But when shopping on the web, customers often use carts as browsing tools. If something looks interesting, they might scan the copy on the product page, perhaps zoom in on the image, and then click "Add to Cart" to earmark it for future consideration. When they're finished browsing, they'll return to the cart to review what they've tossed in, take some second looks, and narrow down their selections before (hopefully) completing their purchase.
With nearly 60% of all online shoppers logging out before finalizing a sale, shopping cart abandonment is one of the biggest concerns among e-tailers. The same questions arise again and again: Why are they leaving? What can I do to make them stay (and buy)? Countless usability tests and surveys have been launched by market research analysts in an attempt to provide answers. Below are some of the most oft-repeated suggestions from frustrated customers who have left their carts high and dry.
Don't make me sign in.
Sure, there's stuff you need to know about a customer before you can process a sale, such as their email address, billing and shipping addresses, and credit card information. But all of those requests should occur later in the checkout process. At the shopping cart level, customers just want to be able to add an item, view its availability, and hopefully shop some more.
Don't force other items on me.
We all know the proven effectiveness of offering cross-sells on product pages and in the shopping cart, but don't let these overshadow the selected items. Customers expressed confusion and frustration when, right after clicking "Add to Cart," they were immediately presented with suggestions for accessories and alternate items. Before marketing add-on products, make sure you've clearly confirmed that their main item has successfully been added. Then, on the cart page, you can include subtle suggestions to complement their choice.
Let me know it's in there.
One of the biggest sources of frustration among online customers is "shopping cart ambiguity". Don't leave them wondering if their item was successfully added. Most successful eCommerce sites use one of the following methods of confirmation after "Add to Cart" is clicked:
Take the customer directly to the cart (with prominent options to either continue shopping or proceed to checkout) Display a JavaScript overlay in the upper right corner that verifies the item has been added
With the prevalence of pop-up blockers, it's not a good idea to provide confirmation in a new window, as you run the risk of a good chunk of users missing it. It can also be confusing to present an "in between" page that says the item has been added—in usability studies, a large number of customers mistakenly assumed this page to be their actual shopping cart, and grew concerned when only the most recently added item was displayed.
Make it easy to find.
Customers should have the capability to quickly hop to their shopping cart from wherever they are, whether it's the Home page, category page, or a product page. Use an intuitive, boldly colored cart icon and always keep it in a fixed location on the screen (most sites place it somewhere in the upper right corner).
Show me details.
A shopping cart should be more than just a line listing of items — customers want to see prices, availability dates, special shipping requirements, selected options, and any specified customizations (i.e. monogramming). Space permitting, you might even consider including a thumbnail image of each item.
Also, although it's never ideal to take a customer away from the shopping cart, it's considered good "cart etiquette" to always include a link back to the product page from the product name.
Give me options.
If a product is available in multiple colors, sizes, or other variations, you should give customers the freedom to modify their options directly from the shopping cart, without requiring them to remove and re-add the item. Also make it easy to change quantities via a drop-down or text field. By forcing them to return to the product page to make these updates, you're practically begging them to abandon their cart.
Make it easy to remove items.
While this may seem contradictory to what you're trying to accomplish, there is some sound logic behind this rule. If a customer has second thoughts about purchasing an item in his cart, he's not going to buy it simply because he couldn't find the "Delete" button. On the contrary, if he encounters difficulty when attempting to remove a product, he's likely to get frustrated, give up, and abandon the cart. Wouldn't you rather have him purchase 2 of the 3 items he originally added than forfeit the order altogether?
For online customers, the annoyance of the squeaky wheel is replaced by a myriad of other cart-related exasperations. By applying these strategies to implement an intuitive, shopper-focused cart, you'll see a larger volume of customers making that all-important leap into checkout.
Source: http://www.blueacorn.com/blog/conversion-optimization/good-shopping-cart-etiquette/
P.S.: If your shopping cart doesn't provide you with opportunities to follow strategies that were described you better think about migration yo another platform. And probably the easiest and the fastest way to move your data from one cart to another is Cart2Cart. To check the top-end service quality just register an account and try FREE Demo right now!