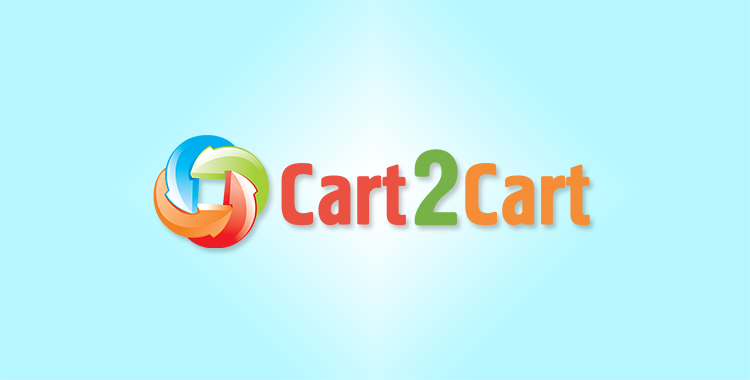 In this situation a serious issue arises in front of Internet merchant: how to achieve and attract customers in the most effective way? In this article we will provide you with "what to do list" and discuss the best SMM features of different shopping carts.
How to start social media campaign?
SMM is a set of activities that aim to increase your web store traffic or level of attention through social media sites. To start the campaign define your target audience and effective means of reaching it. There are several types of activities you may use: blogging, Facebook activity, twitter posting and managing YouTube channel.
Blog
Creating and managing your social marketing blog is a part of your company's image and a place where you can promote your store. However, people won't come to read advertising that is why you need to keep your content useful. To get started we will supply you with best possible eCommerce solutions that may help you to establish powerful and user-friendly blog.
First solution is WordPress. It is a web software that you can use to create a web site or a blog. More than 60 million of people all over the world use it since it is free and simple in operating. Moreover, their official plug-in WP e-Commerce is actually a shopping cart that will provide you with all necessary functions to establish an Internet store. However, you won't get any high end features that won't be crucial for a start-up or a small business. As an alternative consider using Joomla! or Drupal. Both are very popular Content Management Systems (CMS) that offer wide opportunities for site building including creating blogs. VirtueMart shopping cart is a Joomla! extension, so you will be able to integrate blog and store into one website. The most popular Drupal based platform is UberCart that gives you the same possibilities in terms of blogging. Both carts are quite robust and in terms of functionality are probably better than WP. However, WordPress can offer you a number of other SMM tools (that will be discussed later) while VirtueMart and UberCart can't boast of any other social media instruments.
You can use hosted shopping carts that offer you already built-in blog software. The best two options to consider are 3D Cart and Shopify. Platforms are very intuitive, easy to manage and extremely feature-rich. Nevertheless, you should bare in mind that despite of all advantages of hosted carts they are paid and you will have to invest considerable amount of money on monthly basis. You also need to remember that you won't have an advanced blog as with WP or Joomla! but don't forget that you are merchant not a blogger. Your aim is to attract customers and if you lack some of extra functions it won't be vital for you. And what is even more important 3D Cart and Shopify can offer you some other SMM features.
As a third option you definitely should think about using Magento. It is one of the most popular platforms (over 100,000 users) which is open source and available in few editions (free and paid). Probably, at the moment it is the most feature-rich platform in the world. It happens because of incredibly big community and huge number of Magento addons. For instance, blog opportunity is available as free third party extension. You will also get a free tool to integrate WordPress blog into your Magento store. However, you should bare in mind that Magento is very resource consuming platform so you will need dedicated server which is more expensive than shared. Also you will need good programming skills to manage customisation process. Otherwise you will have to hire someone to do this.
Facebook and Twitter
Even if you have a very good blog it isn't enough. Did you know that around 70% of US companies use Facebook and/or Twitter to promote themselves? If you are still not there than most likely your competitors are winning market. Nevertheless, only news adding to your Facebook and Twitter pages isn't enough. You will get much more helpful options if you consider using shopping carts that are mentioned below.
Already mentioned WP additional SMM functions include integration with Facebook Marketplace and "Share This" button.
3D Cart, BigCommerce, Volusion and Pinnacle cart all offer Facebook integration and opportunity to sell your products right there. Shopify in this case offers only $50 credits for Facebook advertising and that is definitely not enough for good campaign. As extra options Volusion, 3D Cart and BigCommerce can offer you built-in sharing capabilities (Like it, Twit it, links to your social media accounts, etc). But definitely you will get best SMM tools with 3D Cart. Because except all the features you will have built-in news update system for social media in your admin panel. Affiliate program that will let your clients resell your products from their own pages for reasonable commissions is also available.
The last option is Magento. And again free third party extensions that give you full integration with Facebook, Twitter, etc. You can also add "Like" and "Follow" buttons on your store websites.
YouTube
Usually underestimated YouTube can create real competitive advantage for your store. Since videos represent visual content which is simple to understand people tend to watch a short movies rather than to read an post or article. Create unique and simple to understand manuals, tips, descriptions, etc. And you will see how much your traffic will increase. Remember that YouTube is owned by Google and your relevant videos may be on the first search result pages. You can add videos and playlists to your product descriptions and web store pages with 3D Cart, Pinnacle and Magento (free 3rd party extensions).
Now you got an idea what is Social Media Marketing and how to mange it. So, it's time for you to consider which shopping cart offers more SMM tools relevant to your business. If your store is already powered by other platform that doesn't suit your needs pay attention to Cart2Cart. It is an online automated service that offers simple, secure and fast migration to any of above mentioned eCommerce solutions. To check the quality of service use free demo right now. Don't lose your chance to boost your sales!