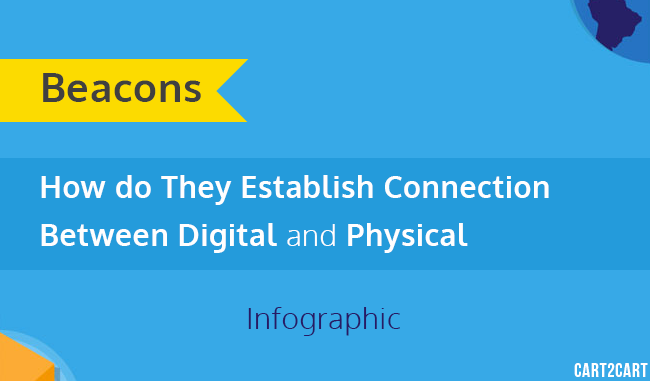 Hey everyone. Have you heard about beacons already? Apparently, everyone has. However, If you're from the moon, like myself - they're small, portable devices, that communicate to customers' smartphones or tablets via low-energy bluetooth channels.
The way it works is this - people shop in the mall, and all of a sudden get messages with special offers, products adverts, or other catchy info from your store. Great, huh? Despite a fairly young age, this technology is proven to work like a charm.
The infographic below describes just how drastically beacons affect business and our lives.
Enjoy!

Evidently, the usage of beacons spreads like a house on fire and rightfully so. Thus, as a store owner, be sure not to neglect such a golden opportunity.
All the best from Cart2Cart team.