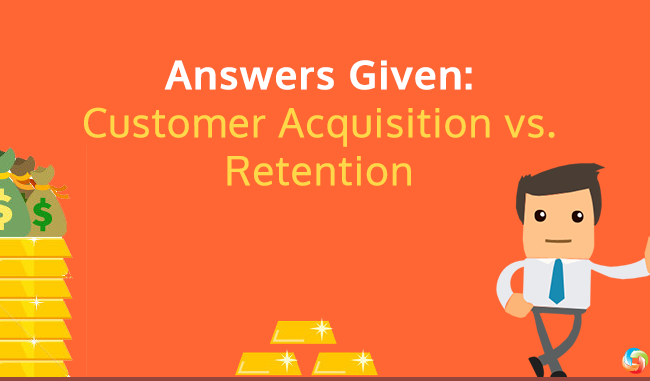 What's similar between Gold Rush and e-Commerce market? Here and there, people are driven by their dreams seeking to get lucky and rich. But whilst gold hunters stand knee-deep in the water panning for gold, merchants pan for loyal clients - their own kind of treasure. Like little grains of gold in gravel, retained customers are rare to "catch" and cost a whole fortune. So when you've already got one, why to lose it? Nonetheless, 44% of companies have a greater focus on customer acquisition - and collect gravel with a few gold bits - vs. 18% that focus on retention - and amass gold grain to grain.
Enough of the metaphoric language, let's get straight to the point - customer acquisition costs nearly 5 times more than retention. That said, acquisition is less effective eventually - the probability of selling to a new customer is 3 to 14 (!) times less than to an existing one. Why is that and who is wrong or right? A very curious Invesp infographic holds the answers - not all of them, but a good portion of brain food is guaranteed. Enjoy.

So, now you know a bit more about customer acquisition, retention, their costs, results and how does the market generally treat them. If the infographic above has prompted you to become more attentive to the issue of customer retention, there is no better way to turn clients into the loyal ones than to implement a Rewards Program.
Have any thoughts on the topic? Feel free to share it with us in the comments section below!