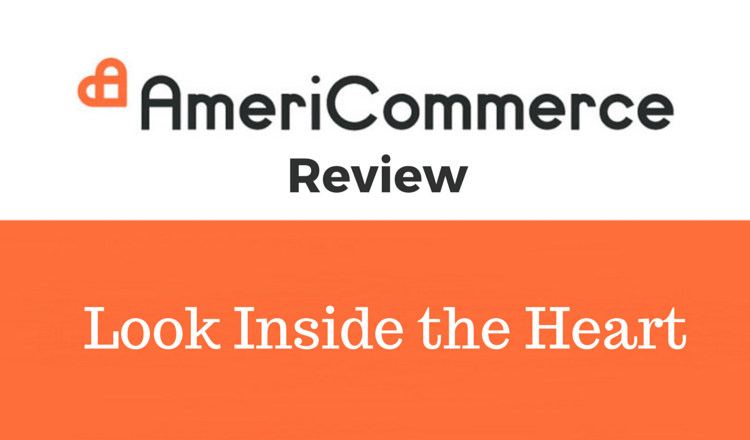 With the excessive amount of e-Commerce solutions present on the market, each platform should bring advanced functionality or a distinctive ease of use in order to attract customers. And, to a certain extent, AmeriCommerce combines both of these much demanded qualities. This hosted platform runs more than 5000 online stores and is mostly popular in USA, while steadily increasing the level of recognition around the globe. Today, we're going to take a closer look into what qualities does this aspiring e-Commerce solution offers to its users:
Price
The AmeriCommerce shopping platform is quite easy to set up, requiring only merchant's name and contact information in order to register a new e-shop. It offers a 14-day trial period, several hosting plans with different charging and the opportunity to run multiple additional stores for $39 a month each. Here is how platform's overall pricing system looks like on the official website: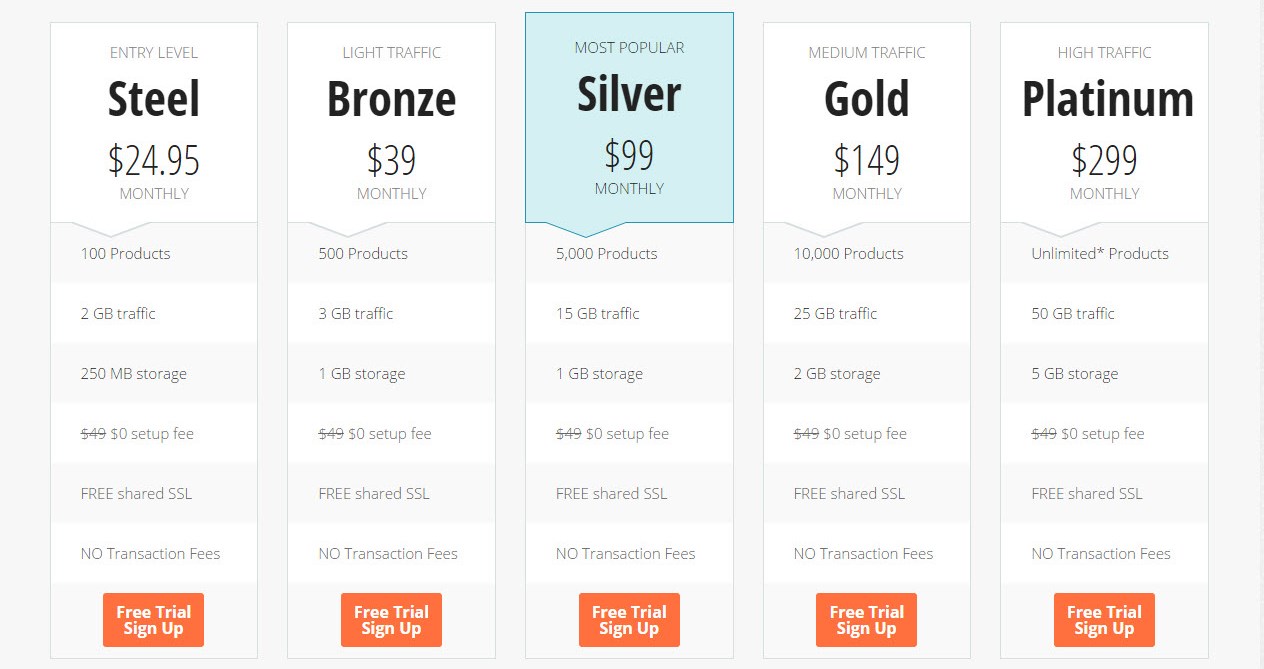 Note: if it's necessary for you to activate API, the procedure of unlocking it will include a one-time $299 and a 39$ monthly fee.
Simplicity
After verifying a registration on www.americommerce.com, a newly established e-merchant will receive two links on his email, one - to enter the admin dashboard of his store, and the other - to see its storefront. AmeriCommerce developers have made quite a few editions in the admin dashboard of their cart before, and now it is simple, effective and easy to manage even on the mobile or tablet screen.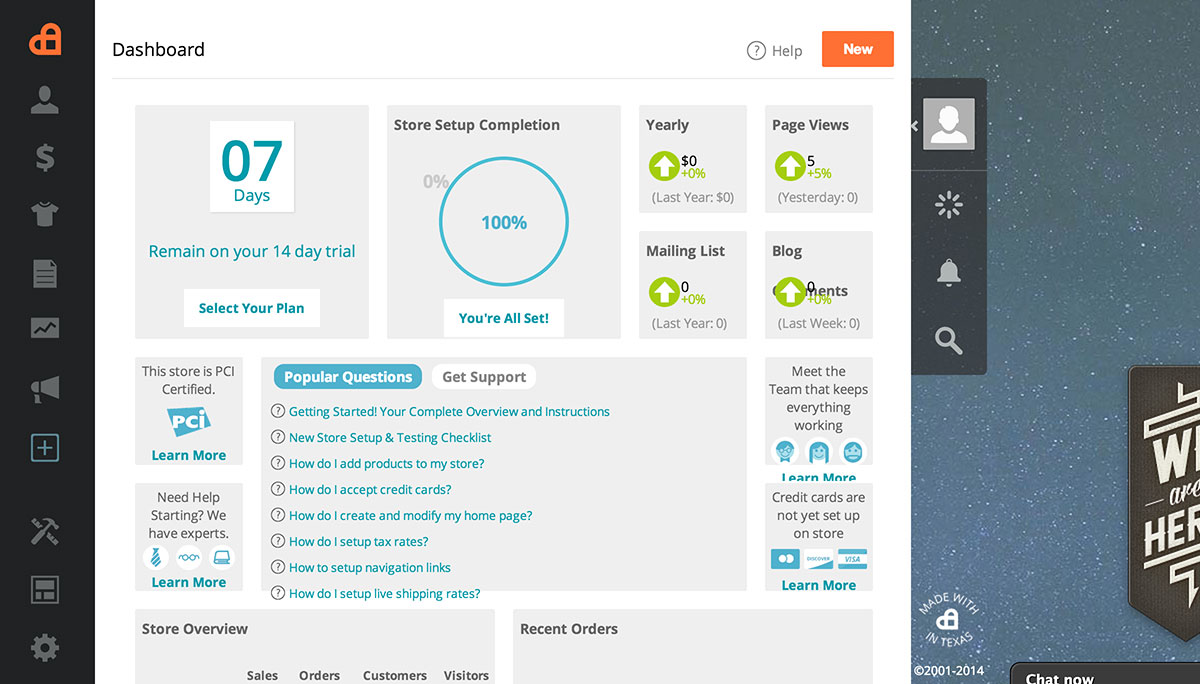 The main competitive advantage platform uses to fight its market rivalries is an opportunity to control a number of stores from the one, straightforward admin panel. Also there is a possibility to process orders on Facebook, personal blog or Twitter and so far, users have expressed nothing but delight with this progressive opportunity.
Design
Although, AmeriCommerce has some unique, stylish and easily customizable design templates their overall number is considerably limited, compared to other modern platforms. Namely, shop owners can only choose between 58 default themes, that are often just repeating one another in a different color-grade. However, this unfortunate circumstance is slightly softened by the possibility to upload personal templates that are, then, easily applicable on AmeriCommerce stores.
Customer support
Using AmeriCommerce, customers will have the opportunity to reach for help in several ways such as email, phone or ticket. Nonetheless, currently the platform provides support only for limited hours (9 a.m. - 5 p.m.), which might present an utter inconvenience for merchants that aren't resigning in US.
Summing up:
Having a number of pros and cons, AmeriCommerce is surely headed in the right direction, increasing its worldwide recognition day by day. Currently, the platform might not be advanced enough to compete with such giants as Shopify, BigCommerce or PrestaShop Cloud, but it still possesses unique features and shows great promises for the future. In case you want to transfer data onto this solution with no efforts or, conversely, migrate from it - Cart2Cart can help you either way. Our team wishes you a good luck in all future endeavors.