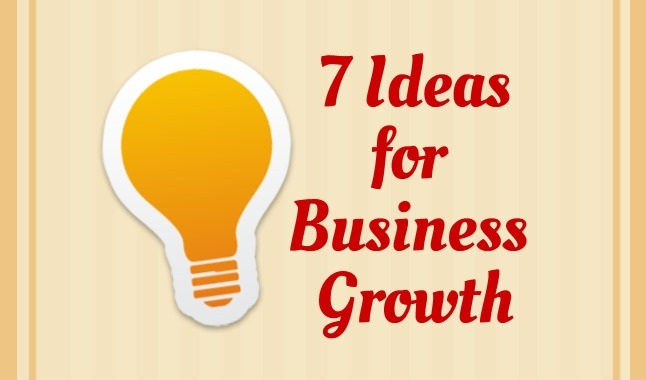 What can be more heartwarming for a merchant than a contemplation of his business growth? Perhaps, only more rapid gain increase. However, weekly revenue graphs can't get to the cosmic heights themselves - even the smallest bettering is preceded by a dedicated work and implementation of fresh ideas.
As they say, nothing is impossible to a willing heart. If you really want, you can find a tremendous number of growth opportunities. But how many of these ways of improvement doesn't require significant financial infusions? Well, you may be sure that at least 7 of them are free, and these are the ideas we're going cover next.
1. Relationship Building via Email
Approximately 91% consumers check their email every day. Why won't use it in your own favour? Build a closer relationship with your customers with the help of email marketing campaigns, spreading monthly newsletters, feedback requests, letters on new arrivals for similar products purchased etc. Start your "acquaintance" with welcome email for a new subscriber and keep on by sending incentives to make another purchase. If subscriber base is something new for you, read the following article on "How to Collect Subscribers?"
2. Cooperation with Online Influencers
Your industry already has some online personas with large auditory and authoritative thoughts. Cooperate with them and use their influence to your advantage. Selling cosmetics? Send a free sample to a video beauty blogger on YouTube and ask to mention your kind and "profitless" contribution. Also, any external link to your store from other thematic resources, a "backlink", will become a good SEO booster.
3. Psychological Pricing
Even the greatest marketing campaign can fail because of the wrong pricing. The sum of requiring money always becomes the ultimate argument for or against the purchase. However, applying a few tricks to your product price tag can lead to a great influence on buying decisions of your customers. For example, set a price $49.99 or $49.97 instead of $50 - old technique, but still works. Or, vice making a "33% discount", offer to get "33% more for the same price" - it sounds better psychologically.

4. Getting Customer Service to the Next Level
Successful e-Commerce business should be built around its clients. Give your customers the feel of being special and valuable and they will thank you by making an extra purchase. Here are a few hints how to do it:
Send follow up emails asking for feedback
Surprise customers with freebies
Make your Return Policy terms clear
Response to customers quickly
Another way to improve customer service is to offer individually tailored, personalized shopping experience. Our article " 5 Ways to Increase Sales by Going Personal" will help you to do it in the best way possible.
5. Blog Establishment
Statistically proven fact: useful and regularly updating website content increases traffic. Thematic blog will not only improve SEO, driving a whole lot of fresh traffic, but position your website as an authoritative resource. Every new useful article publish is another reason to remind about yourself via social networks and email, and an incentive for customers to check out your site once again. Here you can find more information on content marketing.
6. Limited Time Promotions
People are afraid of being late, especially when it comes to losing a chance of getting something good for a low cost. Spur the customers to make the deal right away by running flash sales from time to time and grow your profits quickly! The role of a good incentive phrase in such a case shouldn't be underestimated:
Dress like a Hollywood Star for under $49 today ONLY
One day SUPER sale – save $150 on your purchase
One day left to enjoy 33% off the entire store
FREE shipping only TODAY on any purchase
7. Shipping Enhancement
Free shipping is guaranteed to increase your conversion rate. Moreover, 61% of consumers are at "somewhat likely" to cancel their purchase if free shipping is not offered. Start with setting a threshold for free shipping, let's say, on orders over $50. You can also offer express delivery and free return shipping. The last one will help build customer's shopping confidence and influence their purchase decision.
Of course, the list of free ways of e-business improvement doesn't end on #7, though, these ideas are among the most effective ones. So, be creative and determined enough to implement some of those ideas and let your business grow.