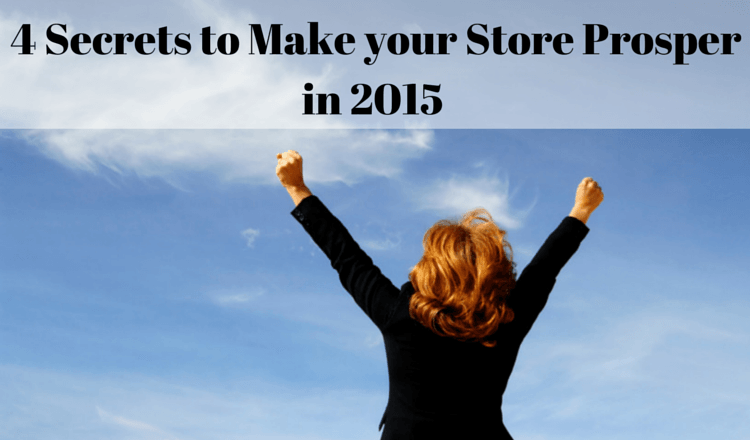 As we all know, besides bringing festive mood, celebrations ensure immense revenues for nimble merchants. But holidays are over and it's time of set new plans to increase profitability and overall capabilities of your store in 2015. In this article, we gathered four secrets to help you accomplish these tricky tasks.
So, if you want to stand out and strike root in client's head, read the steps below:
1. Get ready for the future.
Being fully absorbed in extracting holiday profits, shop owners forget about the later times. Thus, to gain a competitive advantage, stop only focusing on December's Q4 and divide your efforts evenly, throughout 2015. The peak of sales took place before the holidays, but after Christmas, as usual, they have immensely dropped. In January the trade is slowly stabilizing, as you can see on this graph provided by Adobe blog: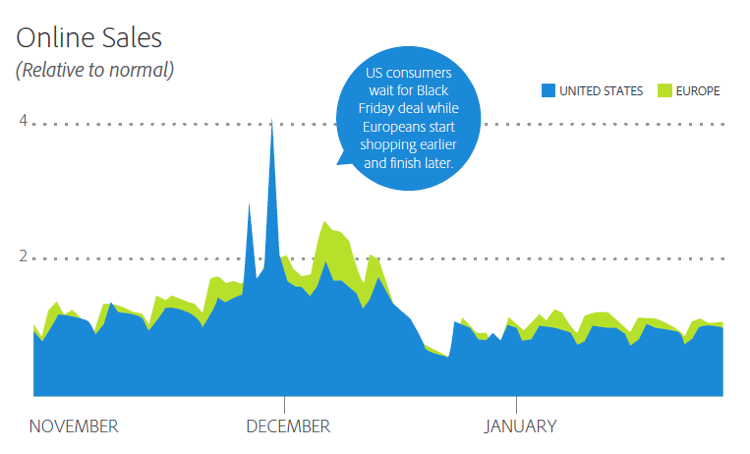 Here are some key clues for managing your trade after holiday sales roller coasters:
Invest in PPC;
Do some detailed planning;
Prepare email lists, and inventory;
Implement these three aspects to keep your trade sky high while competitors are already fizzled out.
2. "Make A Wish List".
According to Baymard Institute, 67% of shopping carts get abandoned. The main reasons causing this are often unexpected distractions. Emails or skype calls can easily captivate client's attention, making him leave your store with items left in it. So, how to make customers come back to the chosen items? How to a keep their fresh memory of the desired products? The simple solution is "Wish List". Despite the proven effectiveness of this feature, it is often neglected by e-merchants. Avoid that mistake. The vivid experience of many prospering stores like Amazon and eBay has iteratively shown its exceptional use, so don't fail to turn it into your servant.
3.A/B Testing.
Any success is unthinkable without trial, and it is clearly expressed during sales. Having found the right path, you can skyrocket your business, so be sure to try searching it. Most big companies seem to choose split testing for assistance in this task. Here are some recommendations concerning the issue: Perform split testing early to make some favourable changes directly on sales throughout the year. Complete the split tests during the discount season to defer advantageous practices for the next ones.

4.Release something new.
It is hard to find a better time for debuting new products. Spurred by the endless Christmas discounts, shoppers are much more susceptible to a well-thought-out advertising, and you had a lot of time to discover their tastes. So launch a new product right now, and don't let the favorable circumstances get by!
We hope that you'll fully reveal store's potential during the next year, providing these tips to be your helping hand. Apply the experience and get richer constantly, as your customers love professionals.
Cart2Cart wishes you happy 2015!