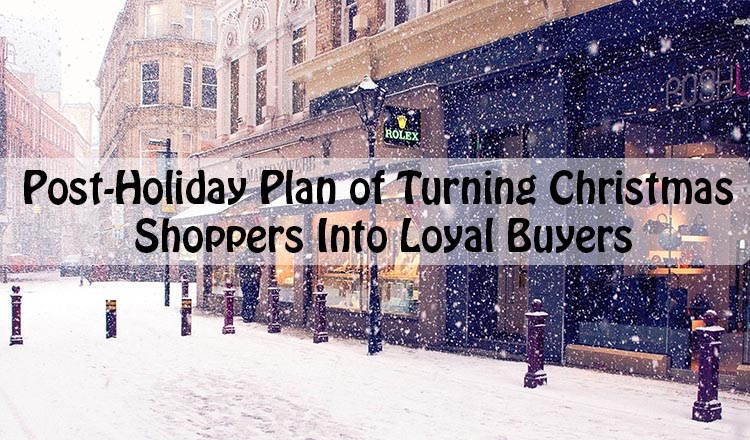 Holiday season is the time that requires much efforts for preparation and implementing new together with tried-and-true practices. All campaigns are directly oriented to help maximizing profits during the months of celebrations. As well as pre-holidays rush, it is important for merchants to keep the chin up and benefit from the current situation. Compose your post-holiday plan of action using four valuable approaches that can assist in setting up a stability to New Year sales.
Turn Ads On
Don't forget to switch off your holiday advertising campaigns and replace them with new promos that will keep the customers attention. You can take into consideration a good method of retargeting that allows retailers to give relevant suggestions to clients that have showed an interest, but still did not make a purchase.
Send Bounce-Back Coupons
Turning holiday shoppers into loyal customers, store owners should remember about bounce-back coupons to clients who made purchases during November and December. Even given them 20% discount you can draw their attention and reach needed goals. A great idea is to send emails with the offer during the holidays, like on December 30. Some may not buy a Christmas gifts and other get ready to New Year. Feeling the urgency, customers can easily convert and become the repeat buyers.
Follow up after the sale
If the products or services aren't used, there will never be a second order. Personalized emails that ask about the items and service are a rarity. They will stand out in a sea of incoming messages. In addition to establishing successful relationships, you'll learn about problems that need resolution.
Accept Gift Cards
Nowadays, gift cards have become one of the most popular presents during the holiday time. Try to provide a possibility to sell and redeem them increase the sales after celebrations. There are some shopping carts that offer a gift-card functionality or modules which can add such option. Having the possibility to use it, make a promotion on the e-stores sending them to the clients inboxes.
It seems the most important thing store owners need to do after the holiday season decelerates is absorb in the analytics and statistics. That's a good way to understand most successful and ineffective campaigns preparing for a new holiday season of 2015 avoiding previous mistakes.
Do you feel that your shopping cart is not the right solution to make a profit? Cart2Cart can help to change the e-Commerce platform with no technical expertise necessary. Try a costless Demo Migration checking how everything works.