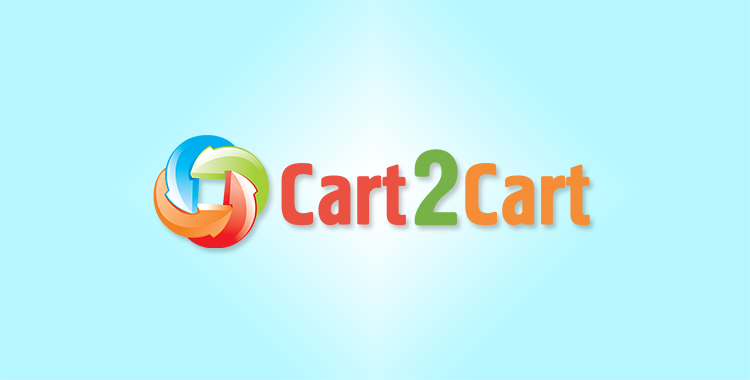 Do you find e-Commerce life similar to a football match game? The intrigue, struggle and a great desire to win from the opponents. No doubt that digital market also faces such battles and competitions. Each shopping cart has its fans and sometimes it appears hard to decide what platform deserves your attention for more than 90 minutes. Therefore, what if 5 world's best solutions WooCommerce, BigCommerce, Shopify, PrestaShop and Magento were soccer teams like Borussia Dortmund, Chelsea, Real Madrid, Barcelona and Bayern Munich?
On the Way to the Stars - WooCommerce and Borussia Dortmund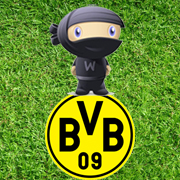 A few years ago Borussia Dortmund has become a real discovery for the whole football world as well as WooCommerce platform has showed an incredible breakthrough on e-Commerce market. That is why we decided to compare these two.
Considering Borussia's team game, it can be characterized as a fascinating combination of incompatible elements: lightness, delicacy and link-up which were presented by this young, but talented team. Also, a killing german pragmatism and discipline are surely coaching staff merit.
WooCommerce can be considered as something very similar. On one hand, a powerful CMS, WordPress that serves as a framework for Woo. It provides a wide range of killing basic features like usability, SEO, flexibility and high customizability. On the other hand, a talented development team that stands behind WooCommerce equipped the platform with huge number of truly beneficial features like beautiful templates and wide design opportunities, strong inventory and reporting systems, intuitive interface and a set of promotional tools.
BigCommerce and Chelsea - Boys in Blue
Moving forward we took a glance at another field of eCommerce platforms - hosted solutions and came up with a thought that BigCommerce is quite similar with Chelsea FC. And here is why.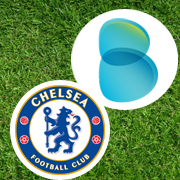 Until recently Chelsea was known as an average soccer club and has not gone after sonorous achievements. However, time passed and when the team received a good funding, it has been getting the titles out of a clear blue sky. Maybe because blue is their color, why not? Lately Chelsea won FA Community Shield and FA Cup, but the most desired victory has been achieved in UEFA Champions League. Now this soccer team is still in the top rate of the best European clubs and demonstrates that its worst times are by.
Considering BigCommerce, the platform is alike Chelsea club being mid-rated hosted cart earlier. However, the things changed after Interspire company stopped supporting their licensed solution. It has directed all the resources and powers on BigCommerce development and became a hand of help for becoming one of the leaders at eCommerce market.
Furthermore, as Chelsea guarded the players of world-class like Didier Drogba, Michael Ballack, Andriy Shevchenko and many other, BigCommerce added incredible features of in-built blogging system, opportunity to set a mobile store and strong security system. As a result number of merchants using BigCommerce for their business skyrocketed up to 50 000.
Score a Goal with Shopify and Real Madrid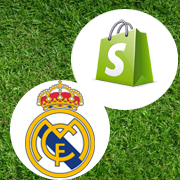 Another hosted platform on our list is Shopify and we found it a lot like Real Madrid.
Since its first days Real Madrid has showed itself to be an outstanding soccer team that is able to demonstrate a glorious game starting to be a leader of various championships. Till nowadays this club remains one of the world's most popular and titled teams. Moreover, Real is known for its luster and high-class game. It is also worth of reminding that its football players have always been named the style icons. Simply recall these two names in your memory: David Beckham and Cristiano Ronaldo.
All these, in our opinion, makes Shopify absolutely similar to Real Madrid club. Firstly, it has won a fame of really easy-to-use platform rapidly and since that time its usability become a factor for turning point in attracting more and more e-merchants. The shopping cart with 5-year experience on world market has gained customers confidence and supports more than 90 000 of online shops. Also, Shopify usage requires no programming skills to start your own business and gives an opportunity of wide template choice. Stores supported by Shopify platform have always stood out from its rivals in terms of design.
Tenim un nom, el sap tothom: PrestaShop and Barcelona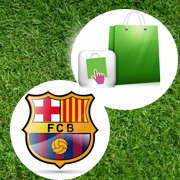 Now let's turn our view back at open source solutions and see why PrestaShop is a lot like Barcelona.
Barcelona is the world's most recognized soccer team which surely plays the spectacular and the most interesting football. A line-up includes amazingly talented players who are demonstrating a phenomenal game and a successful hit. Therefore, you don't need to wonder why Barca has such a great number of fans all over the world.
It is quite obvious why Barcelona has to be compared to PrestaShop platform. Being open source shopping cart it provides a chance to adapt it for needed requirements and demands of the clients. However, don't expect it to make any difficulties as PrestaShop has gained a popularity of solution with high level of usability and user-friendly interface. So that, together with this shopping cart you can achieve significant results making no efforts.
Lionel Messi, Carles Puyol, Cesc Fabregas, Neymar are among the best Barcelona players who show a fascinating game interacting. The same thing we have with PrestaShop features which complement each other creating a powerful set for online store: unlimited product number, 310+ of in-built options, multi-store creation, 41+ language packs, SSL security, and other. Furthermore, a huge platform community can be compared to Barcelona's fans which are always ready to support and encourage for more achievements. Also, constantly updating PrestaShop suggests a variety of modules and extensions for effortless store management.
Unstoppable Magento and Bayern Munich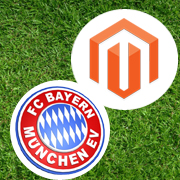 And here we come till the end of our list where we compare Magento to Bayern Munich.
What assoсiation do football fans have with Bayern club? Of course, it's a German machine which knows no failure and fights off any rival. As well as Magento has deserved a name of one of the best e-Commerce solutions thanks to its out-of-box functionality that can be offered only by a very few other platforms in the whole world. Also, this shopping cart is well-known for the flexibility and high customizability to satisfy all client's needs. Such opportunities can provide unlimited possibilities to have a profitable online business.
Coming back to Bayern, even in its worst times ruthlessly efficient team demonstrated a game that appears to be out-of-reach for most world football clubs. So, what is Bayern? It is high-level football under any conditions and focus on the result. The same words can be said about Magento solution which has gone through fire and water to become an e-Commerce market leader.
Now you have a chance to make a choice of the right shopping cart easier after our a bit fun comparison. And Cart2Cart offers an opportunity to move to any of this platforms effortlessly just in a few hours. Get a powerhouse to achieve your goals and win more honours in e-Commerce arena!