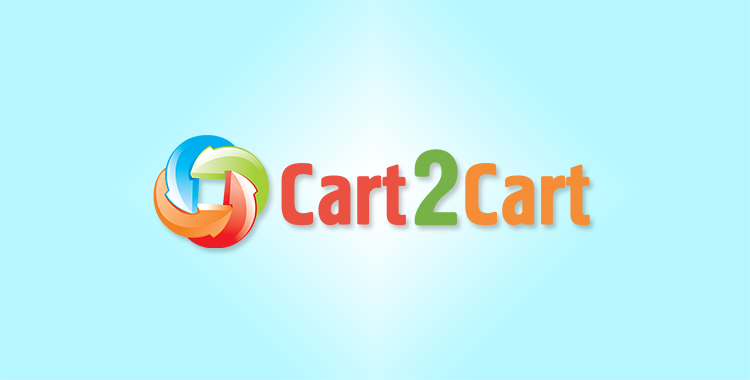 Do you know that more than 72% e-Commerce businesses have planned the switch from their shopping carts within the next three years? Have you ever thought why this is happening? The answer is obvious: their current platforms are not satisfying the demands and needs. And the stroke of luck is the fact that the world of e-Commerce grows like weeds offering a wide range of powerful solutions. So retailers don't feel the choice lack and have a possibility to select the appropriate shopping carts. However, what are the main three why's of re-platforming?


solution doesn't reach e-merchants' potential;
customers requirements are increasing;
unability to have competitive performance
The decision to perform migration to another shopping cart appears to be really serious. So that e-merchants are worried about the positive influence not only on the activity after migration, but whether the switch itself will be performed accurately and without any damages. Therefore, it is a high time to throw a lifeline to those who are ready for changes and just need a support and encouragement.
1. How and When to Change Ecommerce Platforms
Lately Practical e-Commerce have organized a webinar, presenting a useful 45-minutes video with a dozen of valuable information. Maybe you think like "Oh, how can this stuff help me with web development and online business?" or "God, no way, do I have to waste an hour for this video?". Believe it or not, but that's one of the main ways for you to understand the reasons you have to perform the migration. Also, the professionals with solid experience on e-Commerce market try to explain what can be the expectations and criterias for re-platforming. Moreover, find out the right time and method to run the migration to be successful in your business.
Cart2Cart has published an article on its blog that can help you to prevent unexpected migration results. All you need to do is to perform 5 key actions before your switch and, consequently, ensure such inconveniences like inappropriate data loss or bugs and errors.
Clear and short explanation of re-platforming process has come up with the help of an infographic for decisive businessmen. Why solution change is important? What are the key components that should be achieved? What to expect after migration is over? All these and even more questions have the answers illustrated in this post.
High traffic, increasing sales and profit - aren't they your targets when you move to another platform? No doubt that high ranking is the fact of great importance and the lack of SEO features appears to be one of the main reasons e-merchants change the solutions. So, this article gives you an opportunity to check the list of technical moments with all the stages description and guide to improve your visibility in searching engines. Also, at the end there are useful tools that can be handy for different reasons and various stores.
Is there something wrong with your traffic after you have changed the platform? Then you have to find out why it is happening. Lunametrics has published site migration tips which overlook many underlying issues. A variety of unexpected scenarios and situations can be not a problem, if e-merchants are ready to face them. Therefore, this article will show you the way to prevent changes influence on store's SEO.
What to do when migration is over? Are you a kind of confused? When your switch has been performed successfully, you will need post-migration pieces of advice. Yes, after-migration activities are as important as the pre-migration ones. The checklist of the moments, which are needed to be noticed after the move is done, is presented in the Cart2Cart's article. Minimize your efforts and customization using this guide as a ground for successful future store management.
Not a secret that Internet is full of useful information for retailers which have made their mind to move from the current e-Commerce solution. We have offered you the list of 6 most helpful guides for effortless and convenient migration. Now you are ready-steady to be an e-Commerce guru!