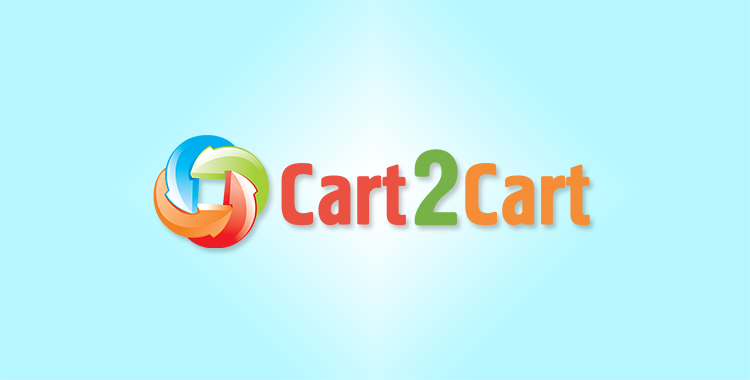 More people than ever before in history are using online stores to make a purchase. There is no need to explain reasons for such increasing popularity of online shopping. If you decided to become a part of that virtual life and launch your own online store, you should remember that despite the fact e-Commerce fast growing and promising sphere it is also a fiercely competed space. Shopping cart is one of the vital parts which can help to stay behind competitors, especially if you are a newcomer.
Today market offers a wide range of shopping carts with almost unlimited opportunities for store growth and prosperity. Nonetheless, you should firstly evaluate your technical skills in order to choose appropriate platform. Hosted solutions are known to be less complicated in usage comparing with open source shopping carts. All because there is no need to look for a hosting provider, which will meet shopping cart requirements. You simply register an account, add products, sell and pay a monthly fee. Here are representatives of this class of shopping cart, which we decided to include to our list.
Shopify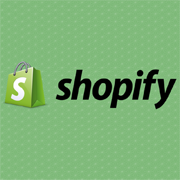 Shopify is really all-in-one solution with all the bells and whistles. It is a shopping cart which boasts great opportunities for a reasonable price. A lot of e-Commerce experts say Shopify is the most intuitive and user-friendly shopping cart. Eye-catching design with more than 100 templates is one of the strongest sides of a platform. Moreover, It supports 50 payment gateways and accepts credit cards and different currencies. Support is another subject to talk. It is excellent. Three-tiered support system includes community, technical support and "Shopify gurus". So, in a case you have any questions or inconveniences, you won't be alone.
BigCommerce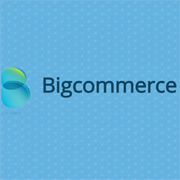 BigCommerce with big benefits? Its true. This shopping cart offers a possibility to handle the store and do it easily no matter if you are a skilled developer or just a beginner. A straightforward wizard will help to set up a store with no efforts. In addition to its intuitive interface, BigCommerce is one of the most feature-rich shopping cart. In its arsenal, there are advanced marketing and SEO tools, possibility to add unlimited number of products. Shopping cart provides 24/7/365 official support, so you can find help any time you need. Moreover, your shop will be totally secured, so you can concentrate on sales.
We won't jump at conclusions that hosted shopping carts are better for newcomers, and offer to look through open source platforms which will be a great decision for newbies, as well. Or maybe even better? It's up to you.
PrestaShop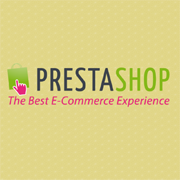 PrestaShop is reputable and worldwide known shopping cart. It has gained a popularity thanks to brilliant functionality for no cost. It combines vast customization opportunities and easiness of use. What else do you need? Intuitive interface helps to make any changes and control the shop with no efforts. Advanced SEO tools will help to make your store more accessible in search results and as a result increase an amount of potential buyers. High level of security will help to prevent possible unauthorized access and to make payment really secured. So, these are main reasons why PrestaShop received numerous awards and boundless love of users.
WooCommerce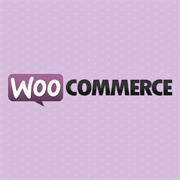 One of the fastest growing shopping cart - it says a lot. WooCommerce is a WordPress plugin, and this fact explains vast of CMS capabilities: possibility to setup blog or even forum. It can be easily installed right from WordPress admin panel and the whole process of store administration is straightforward, as well. WooCommerce Development Team works hard to improve platform's functionality and that's why solution is known to be stable and comparingly bugless. Moreover, it offers a high level of support what is really important for beginners.
OpenCart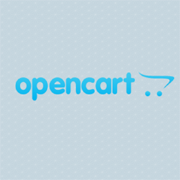 OpenCart as well deserves it's place in our list since it is one of the most well recognized platforms in a crowded e-Commerce scene. Simplicity is one of the main reasons it to be here. Simple process of installation, simple store management and the price is simply equal to zero. Moreover, shopping cart is lightweight and uses AJAX technology to reduce page load time. This fact significantly increases usability, whereas site speed is the first thing customers pay attention to. (The Psychology of Online Checkout)
So these are easiest to use shopping carts, which will help to start a successful online business. Choose one of them and you will hit a target. Nonetheless, if you have already made a wrong decision, it is not a problem at all. Cart2Cart will help you to correct a mistake and move to a desirable shopping cart.