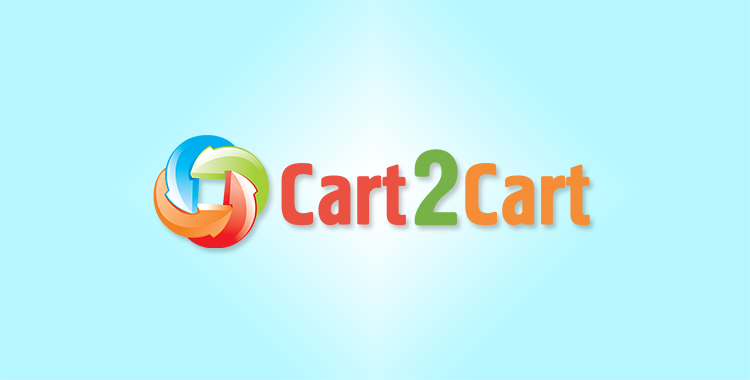 Successful, accurate and speedy shopping cart migration is a #1 concern of every online merchant who decided to switch his or her eCommerce platform. Moreover, this process has to be as affordable as it possible and doesn't require too much time and efforts at the same time. So, you could concentrate on managing your webshop, not PHP and MySQL issues. Let's see what are the actual realities of online business re-platforming today.
Generally you have several options to consider. In most cases you will come up with two solutions:
A module that you can download, install and configure to perform data transfer.
Cart2Cart - a SaaS solution (Software as a Service). You will have to register an account and follow migration wizard.
Let's take a closer look at pros and cons of each solution and evaluate which option will bring you more convenience and reliability.
Simplicity
One of the key factors to consider while moving your store to another shopping cart is a simplicity of data transfer process.
Cart2Cart in this case strives to provide as user-friendly procedure as it possible:
Register a new account or login via Facebook/Google.
Select your source/target stores type and provide corresponding shop links.
Upload Connection Bridge File (simply download it to your FTP).
Perform free Demo Migration to see how it works.
Start full data transfer.
As a result switching your shopping cart is a streamlined point'n'click process which doesn't require any technical experience to perform.
The module way also seems to be simple one: you just have to download the extension, install it and configure the necessary settings to start store data migration. However, what appears to be a rather straightforward process actually may require strong programming skills to implement. You will be asked to insert the script, rewrite some PHP files, contact your hosting provider to set necessary security permissions, etc. It's not something you wouldn't be able to handle even though it will take considerably more time, but...
Error-Free
While using a migration module which is developed for standard cart installation you may face a number of MySQL, PHP and other errors. In most cases it happens when you customize the platform. Template, add-on or any other script that you used to improve store functionality most likely will conflict with migration module and cause migration issues.
Cart2Cart on the other hand have an experience of more than 11 000 automatically performed successful migrations. Data transfer process is well organized and performed. However, in special cases when the store is heavily modified you can request Customized Migration and Cart2Cart tech engineers will take care about it.
Functionality
Some of the key benefits that you will get with Cart2Cart but won't receive with a module include :
Cart2Cart supports migration from and to 45+ eCommerce solutions. Moreover, new versions of already maintained shopping carts and brand new platforms are frequently added. While most modules provide one way data transfer opportunities.
It allows to move products, customers and orders without any loss or duplication.
Unlike most modules that are not designed to handle large scale migrations Cart2Cart moves millions of entities with no hassle.
The service provides 100% shop uptime. While migration is performed, your current store functions without any problems. While using a module may require to close your webshop while moving data from one location to another.
Migration module won't provide you with any extra options. At the same time Cart2Cart can offer you a handful of great extra opportunities like: preserve orders, products and customer IDs, save SEO URLs (for limited number of platforms), migrate information from database dump or .csv and many other.
Support
Cart2Cart offers phone, live chat and ticket 24/7 technical support. Moreover, a number of video tutorials and detailed FAQs will help you to get acquainted with service functionality and receive answers for any questions.
On the contrary most of migration tools are not maintained, documented or supported. You will stay on your own with your data transfer. In this case you may rely only at community forums and advices from other users or hiring a professional developer.
Conclusion
Most migration modules don't provide you with proper functionality, simplicity and support. In case of paid add-ons you will receive more or less working solution that will still experience some issues related with large scale and customized shop migrations. At the same time free extensions are not finalized and well-tested. As a result, you will get a bunch of errors and bugs that noone knows how to solve.
Cart2Cart allows you to overcome all these issues and perform full store migration within few hours without bothering about any technical or performance issues. So, don't make a wrong decision and invest your budget in affordable solution that actually works.