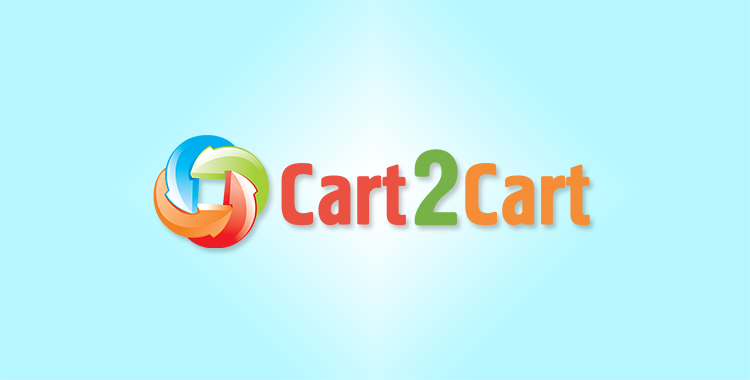 However, hosted carts increase their market presence not only due to their traditional advantages but also by involving large size online businesses. Enterprise level solution gradually becomes a standard for successful web based eCommerce platform. So, let's take deeper insight into the functionality of shopping carts that offer all the facilities for selling online: Shopify and Pinnacle Cart.
Shopify is a hosted software so you won't have to download, install and upgrade it which definitely simplifies your life. The platform was launched back in 2006 and currently powers over 50 000 web stores. Shopify is an example of incredibly fast growth as for the paid platform (starting from $14 per month up to Enterprise solution).
Shopify cart gained its popularity because of several reasons. Let's investigate some of them:
The first and probably the most important thing about Shopify is highly intuitive and simple store management process. Both ordinary users and eCommerce experts unanimously claim Shopify to be the easiest solution to start a web store. You won't need any specific skills or expertise to set up a shop.
Professional storefront look and fancy design is not a problem with Shopify shop. Over 100 free beautiful default templates that can be easily modified via Theme Settings editor. For more savvy users there is an opportunity to edit CSS and HTML files. So, you can edit, create or buy your template which is more than enough to make your store look remarkable and unique.
Shopify has all the necessary features to start selling, like products, order and inventory management systems, various payment and shipping options, multiple languages, currencies and taxes, store statistics and much more. However, one of the strongest part of Shopify is its advertising opportunities like built-in blogging capability, discounts and coupon codes, mobile version of your store, etc.
Another important thing about the platform is highly reliable server where your store will be located (daily backups, PCI compliance, 99% uptime guaranteed) and great 24/7 technical support.
However, Shopify has certain drawbacks that you have to know about before starting your store:
Additional fees from each transaction and limited number of products. High priced plans don't take any extra charges and won't limit you with number of products. However, if you decide to go with less expensive ones you will have to pay 1-2% fee from each sold item and their number.
Shopify lacks some features that are expected to be default. For instance, POS system or basic SEO settings. Most of them can be added as paid addonі that are available at official App Store. However, it may turn to make your store a bit pricey since most of those extensions are paid.
Now let's discover Pinnacle Cart as a solution that had recently discontinued it's open source version (now available only for official resellers) and concentrated on a hosted version. The platform was established back in 2004 and it has a number of well known clients who entrusted their online business to Pinnacle. For example, HBO, NBA, Discovery Channel, etc. Pricing plans starts from $30 and goes up to Dedicated Solution that you have to contact salesrep to find all the details.
Establishing a Pinnacle store has a number of advantages:
Feature-Rich. Unlike Shopify that sacrificed some of the functions in order to make store management as simple as possible Pinnacle has extremely robust set of features that may cover the needs of any type and size of company. Here are some of the most prominent features of Pinnacle: inbuilt opportunity to sell mobile devices, powerful SEO tools (sitemap, custom URLs, meta tags and keywords, etc.), image management, stock control system, advanced analytics, various shipping and payment options, etc. Moreover, Pinnacle doesn't limit you with number of products you can sell despite which pricing plan you will go with.
Product Syndication. When you set up your Pinnacle shop you get an opportunity to distribute your products to various marketplaces including eBay, Amazon, Yahoo, Google Product Search, PriceGrabber, NexTag, etc. You can even establish a Facebook version of your store to reach your clients anywhere.
Data Security and Support. Pinnacle is one of very few shopping carts that is PA-DSS Certified/PCI Compliant which guarantees high level of information security. Technical support is already included into all pricing plans so you don't have to worry if something goes wrong. Moreover, huge documentation base, video tutorials and community forum are also available.
But what are the disadvantages of using Pinnacle?
Complex. Pinnacle's admin panel may be overwhelming not only for an eCommerce beginner but for experienced merchant too. Even though it is not the most hard to operate solution in comparison with Shopify it far away in terms of usability and simplicity. Generally speaking you will have to learn a bit before starting.
Setup fee is not extremely high but keep in mind that the higher pricing plan you choose the more you will have to pay for setting up your store.
It seems to be clear that experienced merchants who need a feature-rich solution with huge number of products will prefer Pinnacle Cart. While eCommerce beginners and small business owners can clearly benefit from Shopify's opportunities. However, it seems that in the last few months both platforms decided to expand their target audience. Shopify now offers Enterprise level solution and Pinnacle concentrated at small businesses. So, before making a final decision try to use free trial period with both platforms to see how they work on your own.