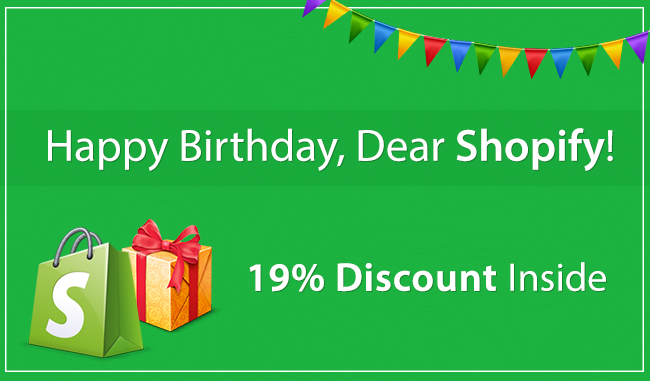 Here is a riddle for you: what is green, popular, and 9 years old? No, not Shrek.
Give up already? The right answer is Shopify - hosted eCommerce platform that celebrates its 9th Birthday today! Yep, June 2, 2006 is the date when Shopify has been officially launched to start the journey in the length of almost a decade so far. Therefore, Cart2Cart Team is happy to congratulate Shopify and every single person behind it with this prominent event! Happy Birthday, dear fellas!
On this happy occasion, let us remind you what are the reasons of Shopify's longevity and our attention. After all, it's paid, doesn't provide source code access and has a dozen of direct competitors. That said, with nearly 160,000 stores built on this platform, Shopify is an unparalleled leader in the market of hosted e-solutions and often praised to be the best SMB platform at all. Is it really so or not - you decide. We'll just provide some facts.
Design
Shopify offers more than 100 eye-catching and easy customizable templates to make every single e-store unbelievably bright. Moreover, merchants will be able to create a custom design with no HTML or CSS knowledge required thanks to a user-friendly template editor. If that still sounds not satisfying enough, take a use of various Shopify extensions from an official application store to broaden platform's comprehensive out-of-the-box possibilities.
As an addition, Shopify can pleasantly surprise with a build-in mobile storefront that perfectly suits for mobile shopping.
Management
Shopify is fairly considered to be the simplest shopping cart for e-Commerce newbies due to the convenient store management facilities it offers. With its graduate and straightforward learning curve, it's possible to master the platform's main advantages, such as bulk goods import, just in a few hours. Built-in CMS allows merchants to easily add, list, edit and organize products, create web store pages, set up customer groups and track vital information. Shopify is also compatible with a vast number of direct payment processors.
As to innovative features, official Shopify mobile application gives you a unique opportunity to take a full control over your store on the go via smartphone or tablet.
SEO and Marketing
Regarding SEO and marketing features, Shopify won't disappoint here either. It can boast about an automated sitemap.xml generation, SEO-friendly URLs, targeted email marketing system, customizable H1 tags, $50 Facebook advertising credit, etc. Additionally, Shopify is deeply integrated with Google Analytics allowing store owners to track all the needed data about clients and transactions.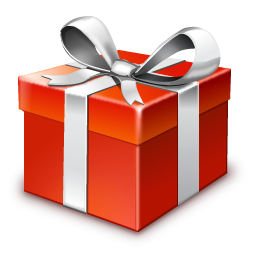 Presents from Cart2Cart!
Finally, in honor of Shopify birthday, Cart2Cart is willing to make a generous present and offer 19% off on automated migration to Shopify! To get the discount simply use a coupon code sh-9bday and join the happy community of 100,000 Shopify store owners in terms of several hours!
Hurry up, our special offer lasts till June 6!